Published 02-01-23
Submitted by 3M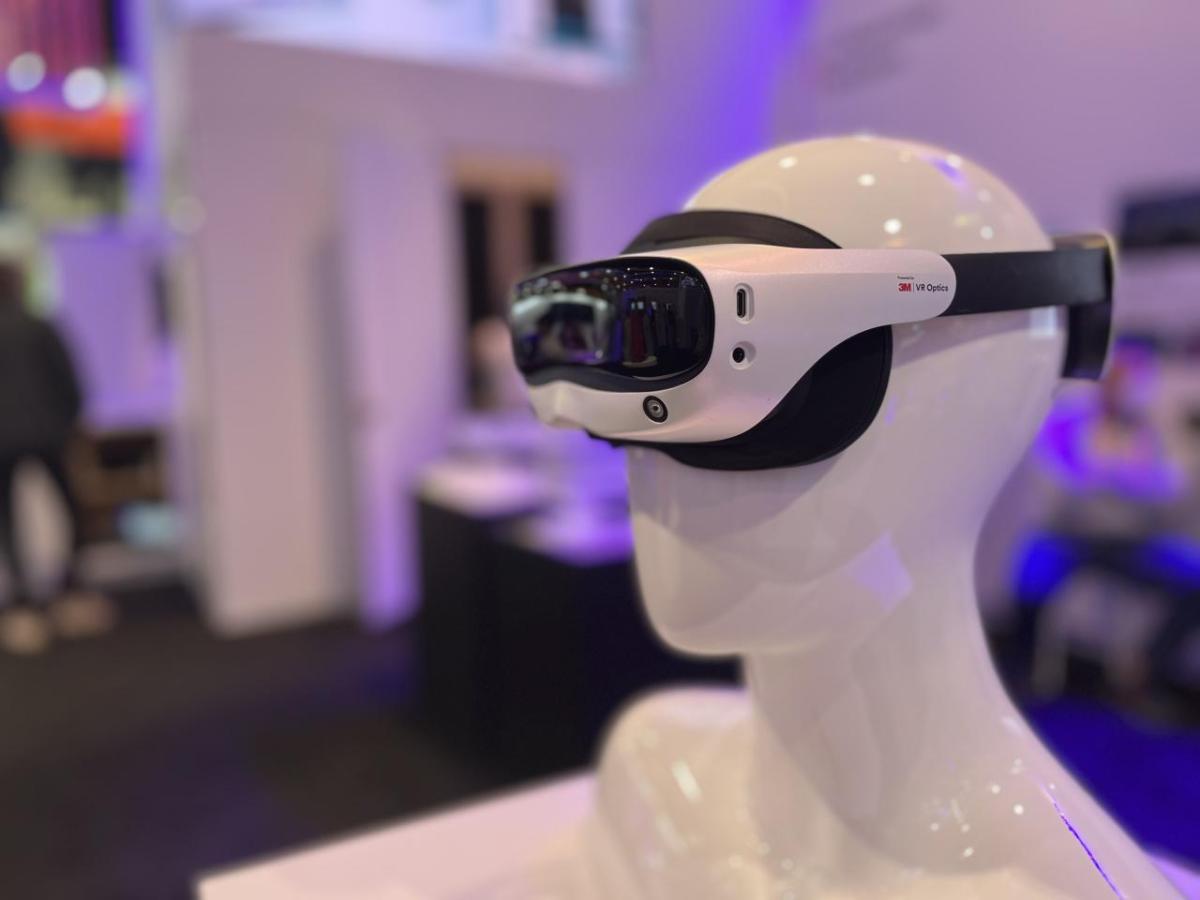 Originally published on 3M News Center
"It looks like a shoe box on your face."
That's how one 3M employee described the first VR headsets on the market more than a decade ago.
Those early units had a reputation for being bulky.
"It was the biggest problem in the industry," said Susan Kent, R&D lab director at 3M.
That is, until headset makers asked 3M for help.
The result was a groundbreaking moment for VR hardware that would advance the entire industry.
"It's akin to moving from a CRT to an LCD TV," said Susan. "There's no going back once people use it."
With the use of something called pancake lenses, 3M was able to reduce the overall headset size by 50% and greatly improve image quality and resolution.
3M first began working on VR hardware after conversations with headset makers at the 2013 Consumer Electronics Showcase (CES), the world's largest technology trade show.
"They simply asked us if we could make their headsets smaller," said Susan. "We shortly realized that we could and make the image quality orders of magnitude better and look less cartoony."
The innovation process wouldn't come easy. The technology took 3M scientists five years to perfect.
"It's not like we could just take a class or read a textbook," said Susan. "It was all self-taught."
Prior to pancake lenses, VR headset makers were stuck using Fresnel lens technology, which was popularized in the 1800's and helped lighthouses shine brighter for ships at sea. This usage in headsets required significant distance from users' eyes to the lens, which added weight and size to those early units.
3M did not invent the optical architecture of pancake lenses. However, 3M was the first company to successfully demonstrate the viability of pancake lenses in VR headsets by combining it with its patented reflective polarizer technology.
"The reflective polarizer is the key ingredient," said Susan. "It's truly a step change for the industry." In May of 2022, the Society for Information Display awarded 3M with a Display Component of the Year honor for its implementation of pancake lenses, the HARP lens.
"This major breakthrough represents a foundational milestone for the emerging VR markets. Bulky, heavy headsets have been a major barrier to faster consumer adoption for many years. No more," said Dr. John C.C. Fan, CEO and founder of Kopin Corporation about the use of pancake lenses in an article published by UploadVR. 2023 will be a pivotal year for consumer adoption as other manufacturers are scheduled to launch their own VR headsets.
"We're at a point where the hardware is good enough," said Susan. "What's needed now is great content to build the business."
3M owns more than 180 patents relating to optical technology in VR and believes it's in a good position for the growing market.
"We got here by listening to our customers," said Susan. "We want to be the kind of place they can come to and solve their big problems."

3M
3M
About 3M
At 3M, we apply science in collaborative ways to improve lives daily as our employees connect with customers all around the world. Learn more about 3M's creative solutions to global challenges at www.3M.com or on Twitter @3M or @3MNews.
More from 3M