Published 02-01-23
Submitted by UN Global Compact Network UK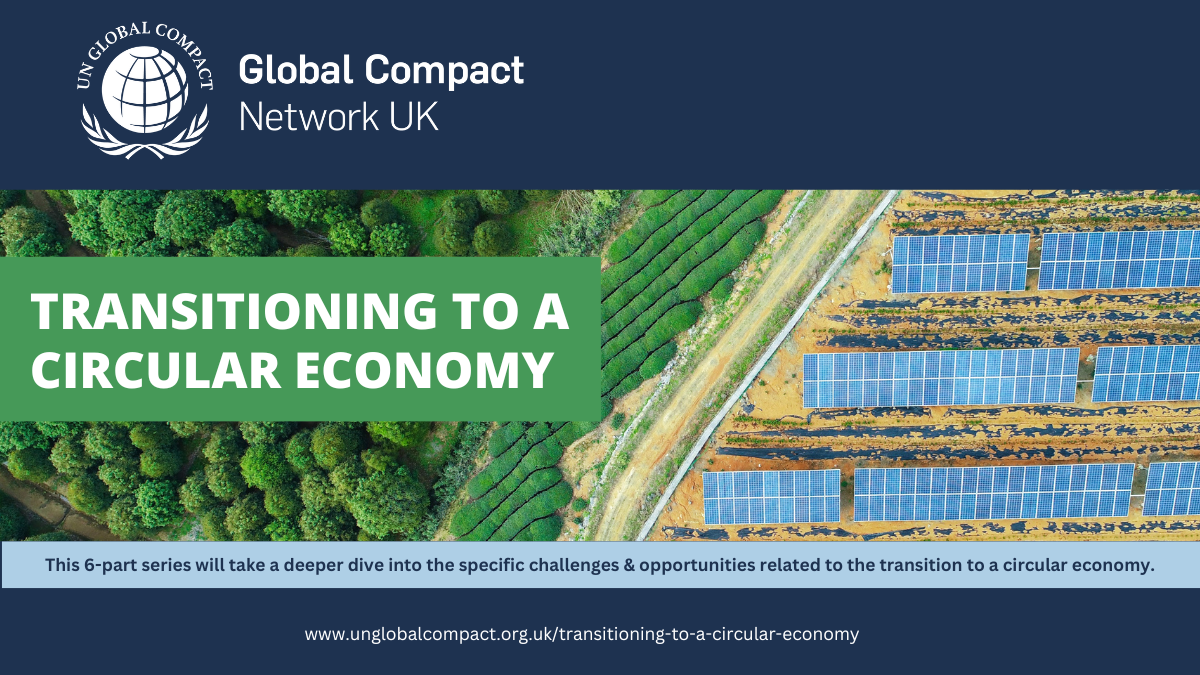 Our current take-make-waste linear economy is fuelling volatility in the price and supply of key resources, as well as posing a range of operational, legal, and environmental risks for businesses. Companies that act now to embed circular economy principles into their business models and enable more responsible production and consumption can future-proof their business from supply chain disruptions, decouple business success from greenhouse gas emissions and resource use, and work towards restoring natural ecosystems.

To support companies to become more circular, the UN Global Compact Network UK is launching a new six-part 'Transitioning to a Circular Economy' webinar series, starting in one week! Running from 8 February to 19 April, this series will take a deep dive into the business opportunities and challenges linked to transitioning to a circular economy for six key issue areas.

Sessions include:
Built Environment (8 February, 14:00-15:30 GMT)
Critical Metals and Minerals (22 February, 14:00-15:30 GMT)
Electronics (8 March, 14:00-15:30 GMT)
Packaging (22 March, 14:00-15:30 GMT)
Food and Agriculture (5 April, 14:00-15:30 BST)
Fashion and Textiles (19 April, 14:00-15:30 BST)
Join over 4000 registrants and confirmed speakers from Fairphone, Dell, DS Smith, British Land, Arup, Fashion for Good, SUEZ, Groupe Renault, Reckitt, ISG – and more – to learn how leading businesses are driving the circular economy transition and unlocking new business opportunities in the process.

Don't miss out! Find out more and register for each free session here.

Media Contact:
Robert Mitton (he/him)
Climate Action Project Manager
UN Global Compact Network UK
153-157 Goswell Road, London, EC1V 7HD
Follow us: Twitter | LinkedIn | Website

UN Global Compact Network UK
The UN Global Compact Network UK is part of the world's largest responsible business initiative connecting UK companies and other organisations in a global movement dedicated to driving sustainable growth. Through an extensive programme of activity, we promote practical sustainability leadership, share knowledge across sectors, and actively shape the responsible business environment to create a world we want to live and do business in.
The United Nations Global Compact's universally recognised Principles, rooted in UN treaties, provide a robust foundation from which we lead UK business action on the Sustainable Development Goals (SDGs). We use our power to convene business and other organisations to find practical solutions to global challenges.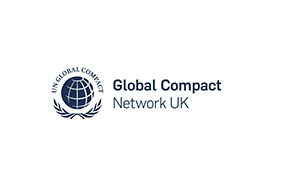 UN Global Compact Network UK