Published 01-30-23
Submitted by Black & Veatch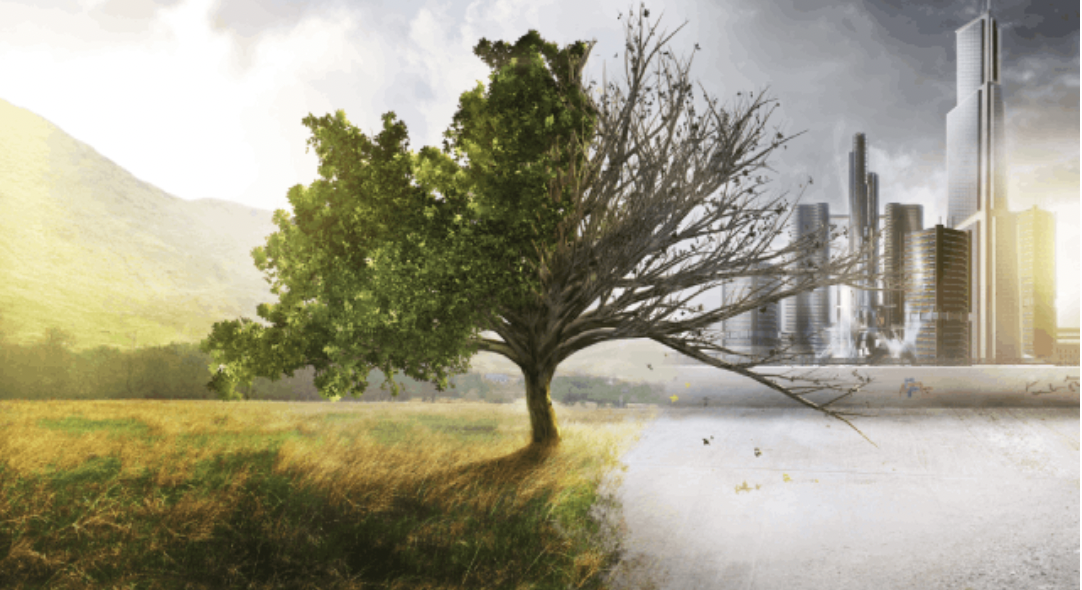 OVERLAND PARK, Kan., January 30, 2023 /CSRwire/ — As climate change supercharges hurricanes, flooding and drought, U.S. businesses realize the potentially high cost of vulnerability, with flooding a prime example. According to a study by First Street Foundation and Arup, about 730,000 U.S. retail, office and multi-unit residential properties are at risk of flood damage. The potential structural damage associated with this probabilistic flooding is $13.5 billion, and lost working days could total 3 million. Compounding matters is that local economies would lose nearly $50 billion due to lost business output and indirect impacts that create cascading effects down the economic chain.
While worst-case scenarios are ominous, the global community amplified the use of clean renewable energy and electric vehicles in 2022, which slashed carbon emission totals. Doing their part, companies are developing climate-adaptive, sustainable business models. Black & Veatch recommends they integrate resilience into their infrastructure and across their operational culture, starting with these five targeted actions:
1. Manage climate vulnerability
Climate analytics help enterprises identify the likelihood of climate hazards and the resulting impacts on their operations. With this knowledge, businesses prioritize funding towards adapting or mitigating their buildings, systems or functions to the predicted risk.
Recently, Black & Veatch evaluated how hurricanes, tropical storms and tropical depressions could damage infrastructure belonging to a major East Coast utility. In-house meteorologists studied 70 years of tropical systems and developed a tropical "storm scale" that measured storm intensity, overall aerial coverage, flooding and impacts on the utility's service territory. Black & Veatch used a combined total scoring index for this data to develop a recurrence interval for the utility's current service area. This comprehensive analysis resulted in the 20-year storm damage index modeled with historical storm cost analysis.
The utility is using the final storm reserve analysis to understand its vulnerability, inform adaptation and mitigation efforts, and plan financially for the potential costs of climate change. Businesses can reduce their exposure with a similar application.
2. Decarbonize energy and reduce water consumption
In the U.S., the commercial sector accounts for 12 percent of the total energy consumption, and some commercial facilities such as data centers use a whopping 3 to 5 million gallons of water per day. It's no surprise that businesses often focus on resource reduction and decarbonization to cut costs, build resilience and decrease their impact on the environment. With the right engineering alchemy, many technologies can provide compound benefits in one application.
Consider the Nautilus Data Center in Port of Stockton, California. The facility uses recirculated water from a nearby source to cool the data center, and the water body becomes a heat sink. Innovative designs mean that Nautilus consumes no water, produces no wastewater and requires no refrigerants, water treatment chemicals, cooling towers or computer room air handlers. The technology uses less than one-third of the power that traditional computer room air-conditioning would use for cooling. Through Nautilus' innovation and Black & Veatch engineering, California is host to the world's first zero-water consumption data center.
3. Draw on Ecological Resilience
Sustainability actions often occur within the operational confines of a business, community or service district. But the best plans for sustainable systems work across geography and ecology to emphasize an area's natural resilience features and work in sync with Mother Nature.
Babcock Ranch, Florida, serves as a great example. Hurricane Ian, the Category 4 storm that slammed into Florida in October, knocked out electricity to 2.6 million Floridians. However, shops, offices, grocery stores, restaurants and homes in Babcock Ranch sustained no power or internet loss despite being about 20 miles from the storm's landfall.
At the heart of Babcock Ranch's resilience are sustainable design engineering and construction practices. For example, previously drained cattle ranchland was allowed to revert to natural wetlands, which function like retention ponds to uptake excess rain and floodwater. Native plants comprise 75 percent of the community's landscaping, which withstand high winds and soggy conditions to lessen storm impacts.
The Babcock Ranch Solar Energy Center and Babcock Preserve Solar Energy Center are at the community's energy core. Built on 870 acres, each center can generate 75 megawatts (MW) of clean energy capacity via 680,000 solar panels, augmented by a 1-MW battery energy storage system. Despite hurricane wind gusts of 150 miles per hour, Babcock Ranch's solar panels remained intact and functional, providing resilient, decarbonized energy.
Perhaps as Mother Nature intended, communities are embracing ecological processes and designing hardscapes that align with the environment — and for good reason. Streets that direct water away from homes and businesses, hardy native vegetation and underground electric distribution wires and communication infrastructure protect critical services and functions, building resilience.
4. Use data to increase project value
When businesses plan to develop or upgrade their infrastructure, tools such as Envision, an infrastructure rating tool, can be helpful. Envision measures and tracks resource use to identify options to use local sourcing and cut emissions, energy and water use, optimizing the long-term project costs. Businesses set and achieve environmental and resilience goals, increasing resource stewardship without sacrificing functionality or cost.
Data helps businesses align their activities to local conditions to support regional environmental goals or reduce hazard vulnerability. For example, wind energy is of growing interest to businesses and institutions.
Recently, Alliant Energy became the first wind farm developer to receive Platinum Envision verification for its Upland Prairie and English Hills projects. Black & Veatch assembled an integrated team of accredited Envision Sustainability specialists alongside environmental permitting, water and renewable energy engineering experts to deliver five utility-scale wind farms totaling 470 MWs across Iowa.
5. Create a culture of sustainability
Building resilience often means introducing new technologies, such as an electric fleet or clean energy systems. If the end users do not embrace, learn and adopt the new way of doing things, sustainable operations will not succeed, nor will they achieve the expected return on investment.
An organizational strategy to guide sustainable practices will help determine and manage operational impacts, keep morale high as new technologies are introduced, ensure staff skills evolve to support new operations, and align outcomes with goals. A good plan clearly articulates strategic business goals and leaves room for flexibility if something is not working and needs to be adjusted.
While the International Energy Administration indicates substantial progress in the global effort to control carbon dioxide (CO2) emissions, the need persists for greener, resilient and adaptive infrastructure in commercial businesses and beyond. Design and engineering innovation are leading these changes, creating cleaner, resilient versions of essential systems that work in sync with the built and natural environments.
Editor's Notes:
To read the flood risk assessment study by First Street Foundation and ARUP, click here.
About Black & Veatch
Black & Veatch is a 100-percent employee-owned global engineering, procurement, consulting and construction company with a more than 100-year track record of innovation in sustainable infrastructure. Since 1915, we have helped our clients improve the lives of people around the world by addressing the resilience and reliability of our most important infrastructure assets. Our revenues in 2021 exceeded US$3.3 billion. Follow us on www.bv.com and on social media.
Media Contact Information:
MEGHAN LOCKNER | +1 201-977-1628 | locknerm@bv.com
24-HOUR MEDIA CONTACT | Media@bv.com
, full_html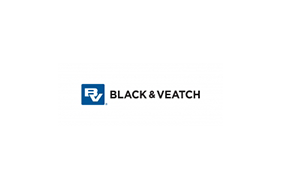 Black & Veatch
Black & Veatch
Black & Veatch is an employee-owned engineering, procurement, consulting and construction company with a more than 100-year track record of innovation in sustainable infrastructure. Since 1915, we have helped our clients improve the lives of people in over 100 countries through consulting, engineering, construction, operations and program management. Our revenues in 2018 were US$3.5 billion. Follow us on www.bv.com and in social media.
More from Black & Veatch