Published 01-27-23
Submitted by Medtronic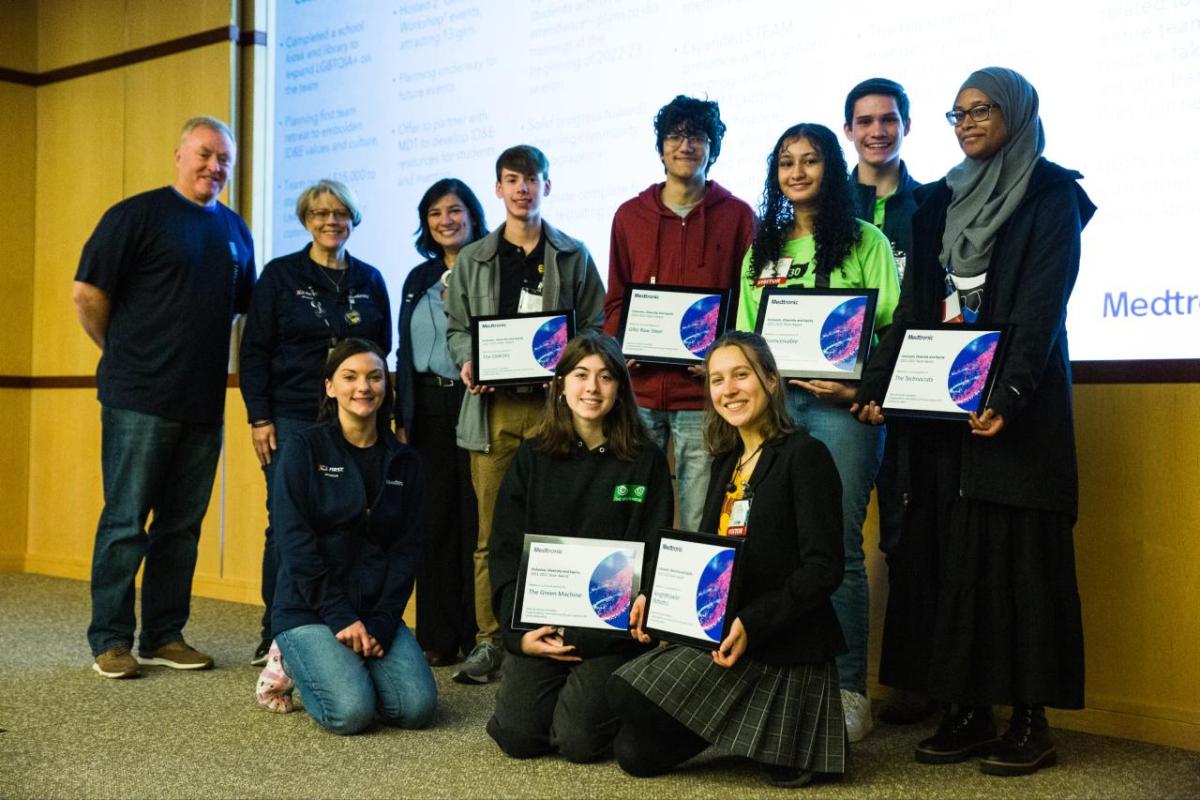 High school freshman Zach Johnson didn't expect his first big robotics project to be made of wood and…not a robot.
His team, the East Ridge Robotics Ominous Raptors (ERRORs) in Woodbury, Minnesota, was one of over 60 Medtronic-sponsored FIRST® Robotics teams – and one of six to win the first inclusion, diversity, and equity (ID&E) award from Medtronic for building a kiosk for LGBTQIA+ resources for their school.
"Medtronic has long been a supporter of FIRST, but this was the first time we've paired that with intentional goal-setting around inclusion and diversity," said Matea Thomas, the program manager at the Medtronic Knowledge Center who led the initiative.
The Knowledge Center drives a STEM outreach community for employees at Medtronic by creating opportunities for collaboration, innovation, mentoring, and leadership.
"There's still a stigma, and there shouldn't be. It seems like it's making an impact," he said.
In addition to building the kiosk, the team stocked it with resources about LGBTQIA+ students in STEM, mental health, and discrimination. They also held training sessions about the LGBTQIA+ community for FIRST mentors and sports and club coaches at the high school.
Among the winning teams' ID&E efforts included presentations about diverse STEM leaders, removing financial barriers to access, increasing diverse recruiting, diversity education and training, and increasing diverse mentors. The winning teams received an award from Medtronic including a $1,500 prize.
The robotics competition is about four months out of each year. The rest of the time, the students do community outreach and build skills like coding, graphic design, and writing.
"It's really the robots that are building our students," said Char Provost, the senior director of the Knowledge Center at Medtronic. Turning to the students, she added, "Every one of you can be a pro in the science and engineering fields."
Read more about the company's year-round efforts to increase gender and ethnic diversity in STEM education and provide paths for employment in the Medtronic Global Inclusion, Diversity & Equity report.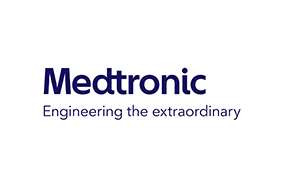 Medtronic
Medtronic
Bold thinking. Bolder actions. We are Medtronic.

We lead global healthcare technology and boldly attack the most challenging health problems facing humanity by searching out and finding solutions. Our Mission — to alleviate pain, restore health, and extend life — unites a global team of 90,000+ passionate people. Powered by our diverse knowledge, insatiable curiosity, and desire to help all those who need it, we deliver innovative technologies that transform the lives of two people every second, every hour, every day. Expect more from us as we empower insight-driven care, experiences that put people first, and better outcomes for our world.

In everything we do, we are engineering the extraordinary.
More from Medtronic