Published 01-27-23
Submitted by Whirlpool Corporation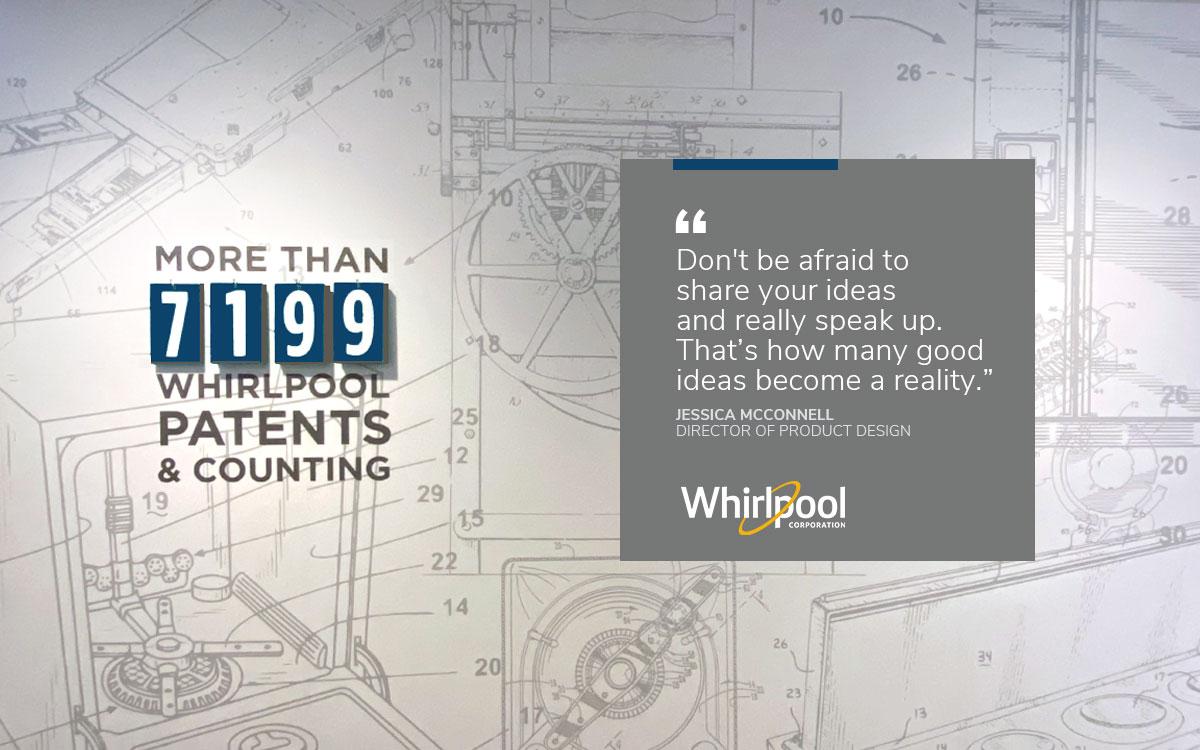 A report from the U.S. Patent and Trademark Office shows that Berrien County, Michigan, where Whirlpool Corp.'s Global Headquarters is located, was identified as the top county for women inventors that patent in the technology field of "textiles." This category includes patents for laundry appliances, and was driven by female engineers from Whirlpool Corp.
Sr. Mgr. and Cooking Performance Subsystem Leader Michele Paustian has been with Whirlpool Corp. for nearly 20 years, joining after college graduation. She started with a lab internship right out of high school. She has patents in laundry and now works in the cooking category. When asked which patent she is most proud of, she recalls one for clothes dryers.
"It's an improved temperature control capability for dryers that I worked on as an intern, so it was pretty exciting," she says. "I had my very first patent filed during my first year at Whirlpool, and to have that one actually go to production on millions of units feels really good."
When she was younger, Paustian says that there wasn't as much exposure to Science, Technology, Engineering and Math (STEM) careers. "My own exposure was that my dad was an engineer, so I knew what he did, and I knew it was something that I could do with my interest in math and science."
"I would say any way that young people can get into activities like robotics or anything that involves building or thinking through the composition of things; how they're made, how they're comprised of smaller elements—that's the basis of engineering that really got me interested in it as a kid—doing things like that with my dad. I'd tell anyone who is interested in engineering to get in there and get your hands dirty and see if you like it."
Binglai Chen, who has been with Whirlpool Corp. for 21 years, has a patent in under counter ice maker design. She currently works as the Director of Planning for Electronic Engineering Systems Information (EESI). A Penn State graduate, she credits her parents with fostering a love of engineering in her.
"It was part of my upbringing," she says. "I grew up in the backyard of Penn State because my father was going through the university for his doctorate. When you're in that environment, you see engineering at work and you see that they're talking about how to make the world better. One of the things that not only my parents instilled in me, but teachers did as well, is that an engineering degree teaches you how to learn."
Chen says that if you poll just about any group of engineers asking why they wanted to go into the field, they will say that they want to be "problem solvers."
Product Development Director Colleen Doyle leads cooking innovation and cooking advanced development for Whirlpool Corporation. She previously worked in laundry, where she has multiple patents surrounding bulk detergent dispensing and other solutions to help with the laundry process. Doyle feels that women can bring a different perspective to product development and design.
"I've learned through experience how much more value there is to having diversity on a team, with people who have a little bit of a different approach and a different way of seeing the same problem." She agrees that engineers are essentially at their core, problem solvers.
"I always liked math and solving problems. When I was a kid, I used to bring logic problems on road trips and I would do those in the car." She was torn between a career in engineering and one in the medical field for a while.
"That question went away the first time I had a project I was really excited about and felt was really going to make a difference in a consumer's life," says Doyle. "Right then is when I knew I was in the right place."
Director of Product Design Jessica McConnell is well known around Whirlpool Corp. for her patents in Color, Materials and Finish (CMF). She says that her first patent was for a unique interior color for a KitchenAid brand refrigerator. She has several patents in refrigeration, but is also known for her colors and finishes for the iconic KitchenAid stand mixer.
"Anything that we've done with the stand mixer to innovate from a materials perspective or even the different bowls—we're taking a product that is over 100 years old and continuing to innovate it. Even simple innovations like these can be very impactful."
Perhaps her most memorable patent was the JennAir Obsidian refrigerator interior she designed. "That's probably one of the things that I will always be proud of. It's also something that's in the process of being trademarked for the brand, which is the next step beyond a patent. It's really special when it's not just a patented technology and it also becomes a distinctive brand asset."
Her advice for young engineers is: "If you have an idea or if you believe you can do something, go for it. There's nothing wrong with tinkering or sharing that idea that you have with others and trying to build it in some form or fashion, whether it's sketching it or prototyping it or 3D printing it. Don't be afraid to share your ideas and really speak up, because that's how many good ideas become a reality."
View original content here.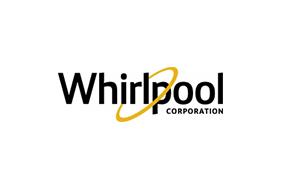 Whirlpool Corporation
Whirlpool Corporation
About Whirlpool Corporation: 
Whirlpool Corporation (NYSE: WHR) is committed to being the best global kitchen and laundry company, in constant pursuit of improving life at home. In an increasingly digital world, the company is driving purposeful innovation to meet the evolving needs of consumers through its iconic brand portfolio, including Whirlpool, KitchenAid, Maytag, Consul, Brastemp, Amana, Bauknecht, JennAir, Indesit and Yummly. In 2021, the company reported approximately $22 billion in annual sales, 69,000 employees and 54 manufacturing and technology research centers. Additional information about the company can be found at WhirlpoolCorp.com.
More from Whirlpool Corporation