Published 01-27-23
Submitted by Enbridge Inc.
TORONTO, January 26, 2023 /CSRwire/ - Enbridge Gas Inc. (Enbridge Gas), along with Natural Resources Canada (NRCan) and the province of Ontario, announced the official launch for the co-delivery of the Canada Greener Homes Grant through a single window to all eligible Ontarians via Enbridge Gas' enhanced Home Efficiency Rebate Plus (HER+) program.
Ontarians are encouraged to visit the website for program details, eligibility criteria, and to learn how to apply.
Through the HER+ program, rebates are provided towards the cost of eligible retrofits such as home insulation, windows, doors, and renewable energy systems as a comprehensive offer to help Ontarians optimize energy savings in their homes.
Eligible Ontarians can receive Canada Greener Homes grants of up to $5,000 and current Enbridge Gas customers, who are eligible, can apply for up to $5,000 more funded by Enbridge Gas, for a combined total of up to $10,000. Additionally, participants can offset the cost of their EnerGuide home assessment with a rebate of up to $600.
With building heat being one of the top three sources of greenhouse gas (GHG) emissions in Ontario, this agreement will contribute to the national efforts to reduce emissions across the building sector while saving residents money on their utility bill and ensuring more climate-resilient communities for generations to come.
The Government of Ontario recommended Enbridge Gas to the Government of Canada as the co-delivery partner for the Canada Greener Homes Grant in the province. This collaboration will enable more efficient program delivery for Ontarians, as Enbridge Gas serves more than 75 percent of provincial residents. In doing so, the Province of Ontario joins Quebec and Nova Scotia who already have co-delivery agreements to deliver the Canada Greener Homes Grant.
Since 1995, through previous conservation programs with residential, commercial and industrial customers, Enbridge Gas has saved its customers 30 billion lifetime cubic meters of natural gas and 56 million tonnes of GHG emissions. That's roughly equivalent to removing more than 12 million cars off the road or heating over 13 million natural gas homes, every single year.
Quick Facts
The Canada Greener Homes Initiative will deliver up to 1.5 megatonnes in emissions reduction annually by 2026 and is expected to generate over 110,000 direct and indirect jobs across Canada, building on the more than 436,000 direct jobs the energy efficiency sector accounted for in 2018.
As of January 11, 2023 the Canada Greener Homes Initiative has issued $132 million in grants to more than 33,000 homeowners, including more than $14 million to almost 5,400 homeowners in Quebec and Nova Scotia, and approved more than 7,625 loans nationwide.
As of May 1, 2019, Enbridge Gas' Home Energy Conservation (HEC) and Home Reno Rebate (HRR) merged to become the Home Efficiency Rebate (HER) program. Since, Enbridge Gas has provided rebates to more than 80,000 customers.
"Enbridge Gas strongly champions conservation efforts, and believes that maximizing energy efficiency is essential to achieving our collective national goal of reaching net zero energy-related emissions by 2050. The enhanced HER+ program is an excellent example of governments and utilities working together to deliver programs that are complementary and coordinated in order to streamline processes and maximize benefits to participants."
– Michele Harradence, President, Enbridge Gas Inc.
"This announcement represents a step forward in reducing emissions, reducing utility bills and creating sustainable jobs in Ontario. The delivery of the Greener Homes Grant in Ontario with Enbridge Gas takes advantage of existing infrastructure to rapidly deploy cost- and climate-saving retrofits across the province while simplifying the process for residents."
– Jonathan Wilkinson, Canada's Minister of Natural Resources
"Energy conservation is an important part of Ontario's plan to build a cleaner, greener Ontario. By bringing together Ontario's natural gas conservation programs, delivered by Enbridge Gas, and the federal government's Greener Homes Initiative we are providing families with access to increased financial supports that will help them reduce their energy costs and emissions. This builds on our recent announcement that Ontario was increasing funding for the province's electricity energy-efficiency programs by $342 million."
– Todd Smith, Ontario's Minister of Energy
About Enbridge Gas Inc. 
Enbridge Gas is Canada's largest natural gas storage, transmission and distribution company based in Ontario, with over 170 years of service to customers. The distribution business provides safe, affordable, reliable energy to about 3.8 million customers and is leading the transition to a clean energy future through net-zero emissions targets and investments in innovative low-carbon energy solutions. The storage and transmission business offers a variety of storage and transportation services to customers at the Dawn Hub, the largest integrated underground storage facility in Canada and one of the largest in North America. Enbridge Gas is owned by Enbridge (ENB), a Canadian-based leader in energy transportation and distribution. Learn more at enbridgegas.com.
About the Canada Greener Homes Initiative 
The Canada Greener Homes Initiative provides grants and a loan for home evaluations and for retrofits. The eligible retrofits include home insulation, windows and doors, air sealing, and mechanical and renewable energy systems. By making home retrofits, you will help Canada meet its 2030 climate change commitments and significantly contribute to Canada's goal of achieving net-zero greenhouse gas emissions by 2050. For homeowners, it means a more comfortable home, a more affordable home, and a healthier planet.
SOURCE Enbridge Gas Inc.
Media contacts: Krista Luxton, External Communications, Enbridge Gas Inc., enbridgegasmedia@enbridge.com; Natural Resources Canada, Media Relations, 343-292-6100, media@NRCan-RNCcan.gc.ca; Keean Nembhard, Press Secretary, Office of the Minister of Natural Resources, 613-323-7892, keean.nembhard@NRCan-RNCan.gc.ca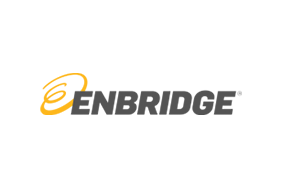 Enbridge Inc.
Enbridge Inc.
About Enbridge
At Enbridge, our name spells out our mission: a bridge to a sustainable energy future. That bridge safely connects millions of people around the world to the energy they rely on every day, fueling quality of life. Whether it's natural gas, oil or renewable power, the energy we deliver through networks spanning North America and our growing European offshore wind portfolio helps to heat homes, feed families, fuel vehicles and power industry. We're investing in modern energy infrastructure to sustain access to secure, affordable energy. We're also building on two decades of experience in renewable energy to advance new low-carbon energy technologies including hydrogen, renewable natural gas and carbon capture and storage. We're committed to reducing the carbon footprint of the energy we deliver, and to achieving net zero greenhouse gas emissions by 2050.
Headquartered in Calgary, Alberta, Enbridge's common shares trade under the symbol ENB on the Toronto (TSX) and New York (NYSE) stock exchanges. To learn more, visit us at Enbridge.com
More from Enbridge Inc.