Published 01-26-23
Submitted by Lenovo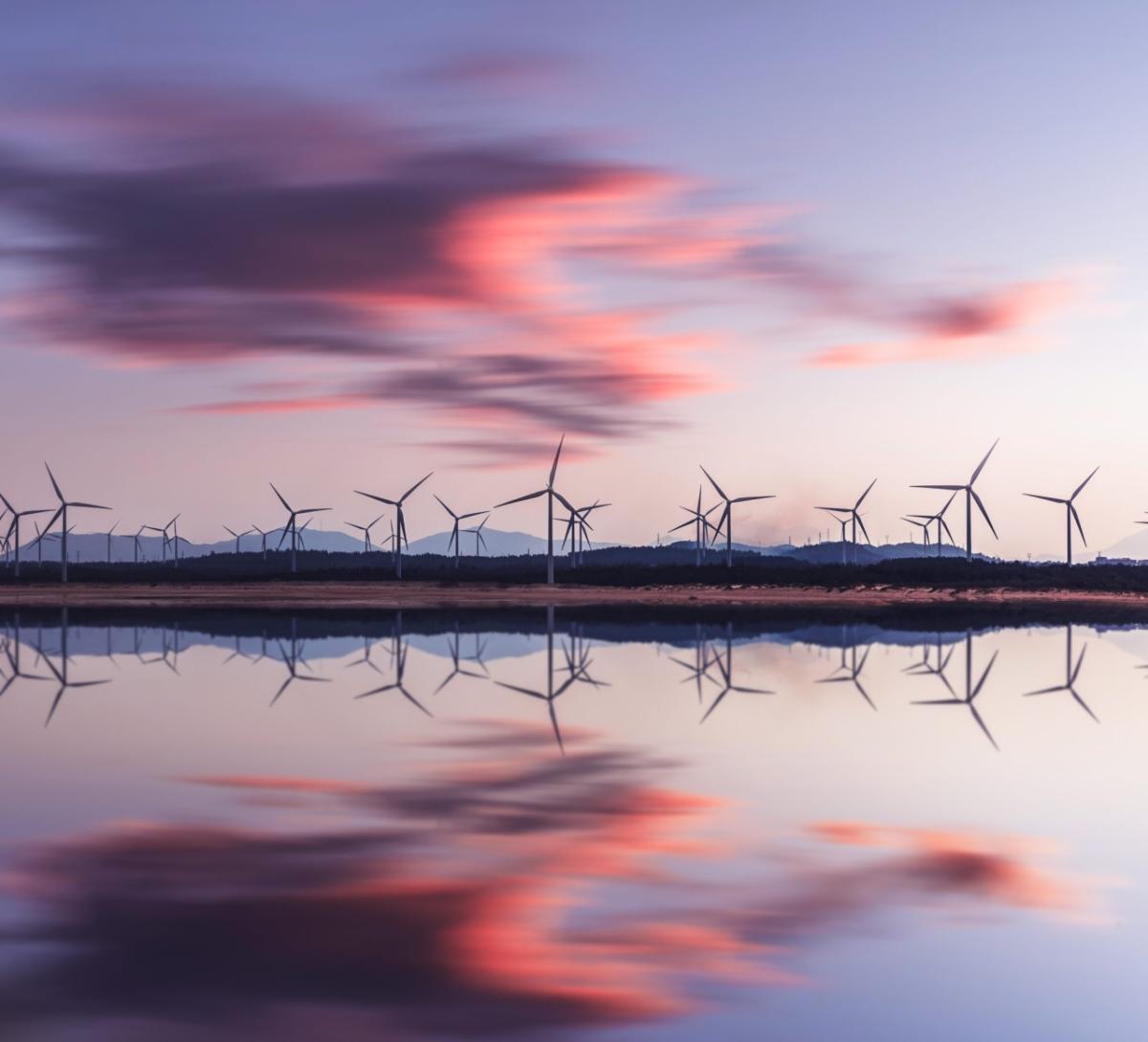 Sustainable business operations are on the rise, with more and more leaders recognizing that long-term operational resilience and financial performance are contingent on shifting to a low-carbon economy and increasing participation in the circular economy. But what are companies really doing on a day-to-day basis to build sustainability operations and meet the needs of their customers' sustainability goals?
Recently, Lenovo released its FY2021/22 ESG report, sharing progress toward our 2025 and 2030 goals. As a global corporate citizen, we understand the decisions we make, big or small, impact future generations and determine our tomorrows. Lenovo has a duty to make a positive impact wherever we do business. This duty guides our vision to create smarter technology for all. That's why we innovate to create solutions that are more sustainable, more accessible and empower our customers to help solve the world's most urgent problems.
From the customer standpoint, infrastructure technology is at the heart of the digital economy, unlocking intelligence that expands business opportunities, fuels economic growth, and helps businesses achieve their sustainability goals.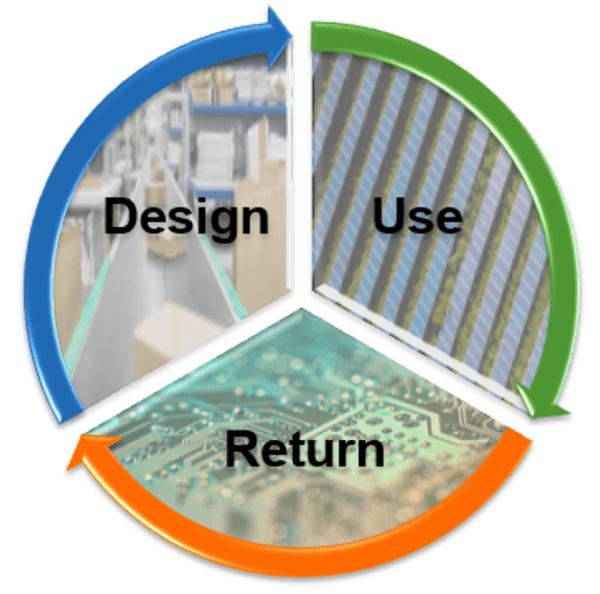 Lenovo's Infrastructure Solutions Group (ISG) main call to action is to innovate the future-defined data center, today. From the simplest to the most complex IT environments and for all types of workloads, Lenovo servers, storage, networking, and solutions help maximize data center potential. Establishing a data center is a feat in and of itself. But doing so sustainably adds a layer of complexity. As a result, Lenovo employs the circular economy approach that includes Smarter Design – Smarter Use – Smarter Return, to address internal and customer-focused sustainability goals. While each segment has many facets, let's dig into how Lenovo ISG plugs into each.
Smarter Design
Lenovo ISG embraces smarter designs that mitigate waste and pollution, particularly through use of innovative recycled materials and packaging design. In 2019, Lenovo ISG began offering a more flexible and less wasteful packaging solution than traditional packaging methods: the innovative rack integration method. Using this approach, servers are pre-installed and shipped in the rack versus shipping individually packaged server nodes, chassis, and racks. As a result, this reduces the number of cardboard boxes and the amount of foam, plastic, and paper used. For illustrative purposes, a typical rack can house between 18 and 42 servers. When shipping 36 1U servers in the rack, the estimated savings of packaging materials are 105 pounds (48 kilograms) of cardboard alone.
Lenovo is increasing the use of Ocean Bound Plastic (OBP) in the packaging of some of our server products. OBP is derived from abandoned plastic waste, such as milk jugs, shopping bags, and laundry detergent bottles, that is at risk of ending up in the ocean. According to Zero Plastics Ocean, OBP is estimated to generate 80% of plastic marine litter. OBP materials can be used to breathe new life into everyday products such as sunglasses, swimwear and running shoes. Lenovo is expanding its use by composing packaging materials made of 30% OBP material. Some of the foam used in the packaging is composed of recycled cushion material. Additionally, Lenovo ISG is leading the way in using recycled content material composed of at least 65% pre-consumer recycled content, in its packaging. By the end of 2021, over 2,500 tons (2,300 tonnes) of recycled content were used, reducing CO2 emissions by nearly 2,700 tons (2,500 tonnes).
Another facet of Smarter Design is designing products with sustainable materials and recycled content. Lenovo uses post-consumer recycled content (PCC) and closed-loop PCC, that's recycled plastic from end-of-life IT and electronics equipment, to advance recycled material innovation. These materials are used in the manufacturing of some Lenovo server products, such as the ThinkSystem ST50 V2.
Smarter Use
Smarter Use means optimizing the use of products and services for sustainability through product energy efficiency and carbon-optimized operations and logistics. Let's tackle product energy efficiency first.
The traditional air-cooled data center consumes a massive amount of power, every watt of which produces heat. Data centers use 50 times more power per square foot than typical office space, and this power consumption is the largest contributor to CO2 emissions. In a typical 700W 1U server, 10% of the power is consumed by fans alone. That's 10% of power not being used for moving, storing, or computing data but to solely operate fans to cool the servers.
One of the hallmarks of our ISG solutions is the industry-leading Lenovo NeptuneTM liquid cooling technology. NeptuneTM has several key features and benefits including:
Direct water cooling (DWC) reduces up to 40% of power costs by using water circulated through the system to remove heat from the CPUs, memory, storage, PCIe and voltage regulation infrastructure. Using water means fans can be eliminated.
Energy Aware Runtime (EAR) and xClarity Energy Manager are software solutions that help minimize power consumption by optimizing power states, turning off unused devices, and routing workloads to the most appropriate systems. Energy management software is the key to delivering performance at the lowest energy consumption level.
Adaptive air technologies like the Thermal Transfer Module (TTM) or Liquid to Air heat exchanger (L2A) which uses closed loop liquid with an air-cooled system to help reduce power consumption or increase processing power.
Rear door heat exchanger is 3.5 times more efficient than air alone and removes enough heat to power 4,000 LED lightbulbs.
Smarter Use also includes carbon optimized operations and logistics. Lenovo addresses this with the CO2 Carbon Offset Service—which recently passed the milestone of offsetting 1 million metric tonnes of CO2. Lenovo's carbon offset service funds projects around the world that help reduce carbon emissions by a measurable and verifiable amount such as planting trees or setting up renewable energy sources. Investing in reforestation can help protect the biodiversity of the planet and respond to the CO2 being emitted.
Originally rolled out for personal devices such as ThinkPad laptops, the Carbon Offset Service is now available for many ThinkSystem servers and storage products. While we innovate to reduce the amount of energy consumed by our devices, we make it easier for businesses to offset the estimated carbon footprint associated with Lenovo devices and products. By providing offsets at the point of purchase or beyond, we enable customers with the ability to support UN Climate Action approved projects around the world. During purchase, customers can include carbon offset credits. Payment for those credits will go to a partner organization that supports United Nations CO2 offset projects including reforestation, renewable energy and solar. Complete transparency and confirmation are always provided after a device is offset. This can be traced by way of serial number.
Smarter Return
Lastly, Smarter Return means capturing resources and value. Discarded technology products are contributing to growing global environmental issues. According to the United Nations, more than 50 million tons of electronic waste is produced each year, enough to cover an area the size of Manhattan, New York. It is imperative for customers to have proper disposal and recycle plans in place for when their server products reach end-of-life.
To support this, Lenovo offers the Asset Recovery Services (ARS) program. ARS assures customers that the entire lifecycle of their data center assets is planned for, from installation to retirement. Not only does ARS offer the benefit of proper disposal, but it can help offset some of the monetary costs related to refreshing the technology. Customers recover value from their decommissioned equipment, lowering the total cost of ownership for the latest IT investment.
Lenovo delivers peace of mind when it comes to disposing of hardware that houses sensitive and confidential data and customers are supported along the disposal journey. Lenovo will:
Securely transport assets from client location
Disposition storage assets in accordance with both customer practice and applicable laws
Receive, test, and prepare equipment for resale
Recycle to ensure proper disposal of obsolete equipment
Donate equipment to an organization of the customer's choice
Customers can be confident that Lenovo will help their business do its part to be environmentally and socially responsible, as well as maximize the recoverable value for all their technology assets.
Lenovo is delivering sustainable solutions for its own innovations and partnering with customers to support their own sustainability goals. The circular economy approach of Smarter Design – Smarter Use – Smarter Return is one that will continue to influence Lenovo's development of sustainable products, services, and solutions for our customers.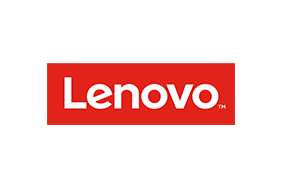 Lenovo
Lenovo
Lenovo is a US$62 billion revenue global technology powerhouse, ranked #217 in the Fortune Global 500, employing 77,000 people around the world, and serving millions of customers every day in 180 markets. Focused on a bold vision to deliver Smarter Technology for All, Lenovo has built on its success as the world's largest PC company by further expanding into growth areas that fuel the advancement of 'New IT' technologies (client, edge, cloud, network, and intelligence) including server, storage, mobile, software, solutions, and services. This transformation together with Lenovo's world-changing innovation is building a more inclusive, trustworthy, and smarter future for everyone, everywhere. Lenovo is listed on the Hong Kong stock exchange under Lenovo Group Limited (HKSE: 992)(ADR: LNVGY). To find out more visit https://www.lenovo.com, and read about the latest news via our StoryHub.
More from Lenovo