Published 01-24-23
Submitted by KeyBank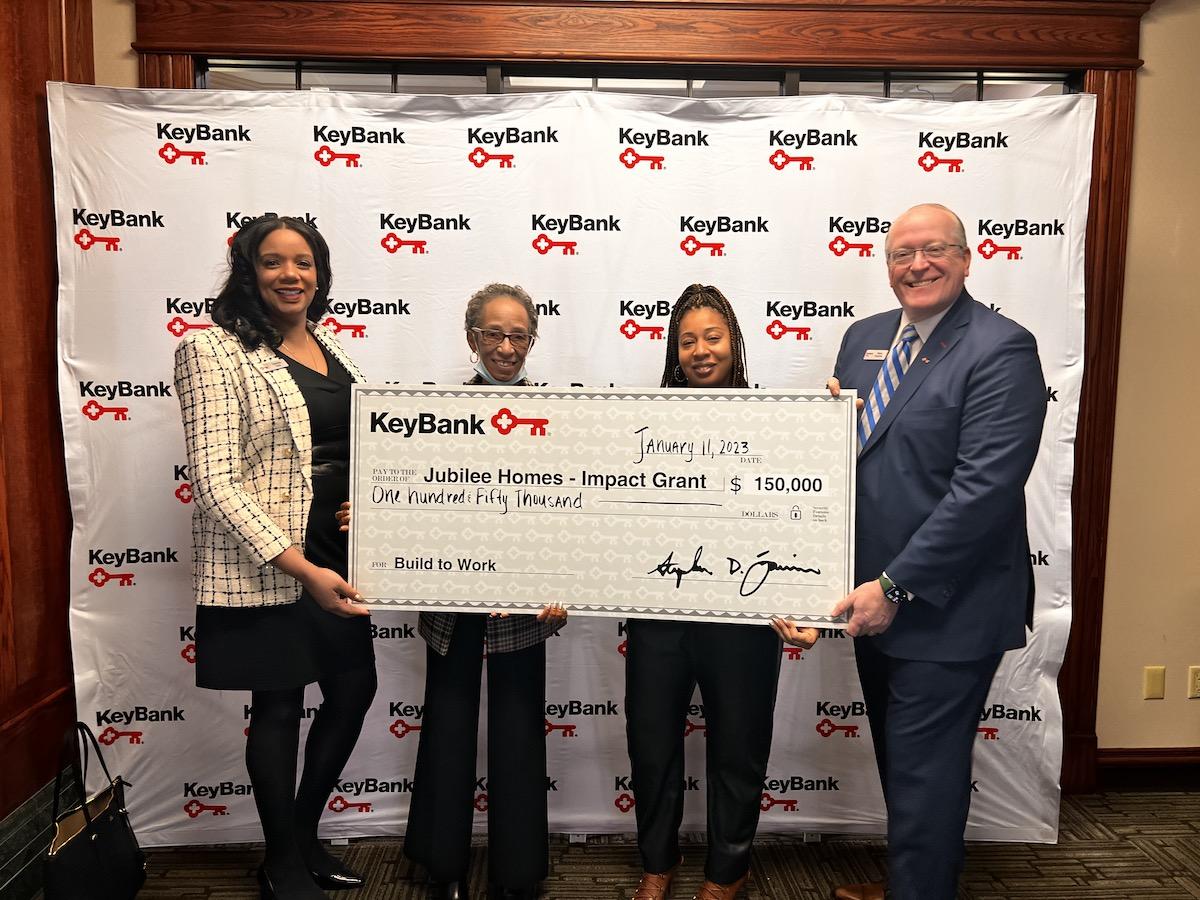 The KeyBank Foundation is investing a total of $555,000 in several non-profit organizations in Central New York to support workforce development and community initiatives. These grants are part of KeyBank's $40 billion National Community Benefits Plan, which represents its commitment to diversity, equity, and inclusion.
"KeyBank's purpose is to help the communities we serve thrive. With these investments, we are lifting up and amplifying efforts that will make our region even stronger," said Stephen Fournier, KeyBank Central New York Market President. "Each of these organizations play a huge role in making Central New York a great place to live. We are proud to support the transformative work they do each day."
Organizations receiving funding include:
Jubilee Homes of Syracuse - $150,000
This investment from the KeyBank Foundation will support Jubilee Homes of Syracuse Inc.'s (JHS) Build to Work (B2W) program. The JHS Build to Work program is built on the principle that job seekers will not be considered for jobs that are in high demand without the necessary skills. Without occupational training, education and certifications, they have less opportunity for career development and advancement. Build to Work provides dislocated workers and long-term unemployed participants with occupational and educational training, including hands-on learning and classroom education which will connect academics and work experience.
Funds will help Jubilee Homes to begin restorations of Creekside Landing at 416 West Onondaga Street in Syracuse in 2023, a location in which will house its Workforce Skill Training Center. It will also assist Jubilee's collaborative effort with Syracuse Builds to create training programs that will enhance participants' ability to gain long term employment through in demand construction trades.
The targeted goal under Build to Work over the next three years is to have a minimum of 60 individuals (20 participants per a year) complete the Build to Work program and place 25% (five participants per a year) of clients into job opportunities.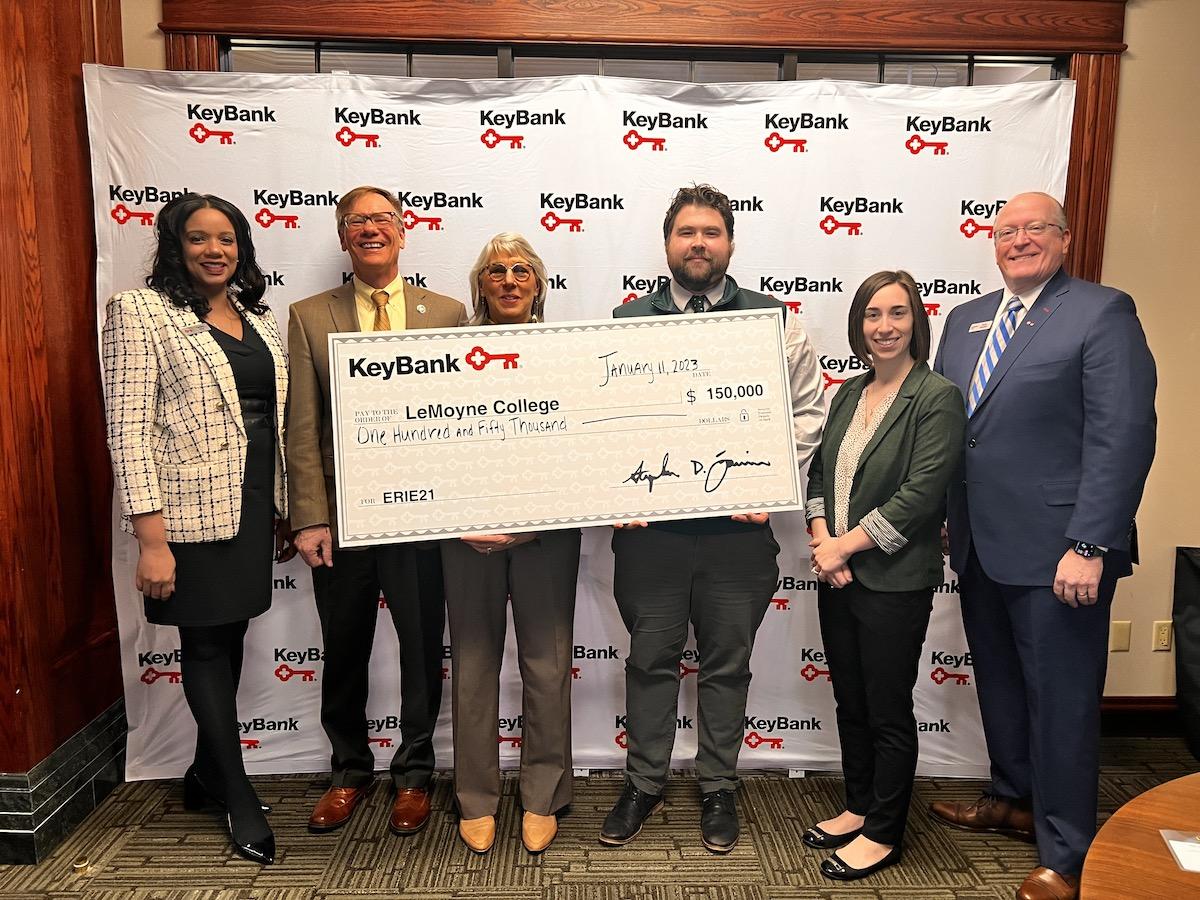 Le Moyne College - $150,000
Funds will be used to expand the college's ERIE21 STEM (science, technology, engineering, and mathematics) programming for high school students (Lock 2 of the ERIE21 program) and incoming Le Moyne College first-year students (Lock 3) from low-income backgrounds in Central New York. ERIE21 is a bold, visionary initiative designed to address the region's twin problems of persistently high poverty in Syracuse and the inability of employers to attract and retain the skilled workers needed to fill current job openings as well as those resulting from the looming exodus of baby boomers from the workforce. Serving as both a comprehensive and a long-term strategy, ERIE21 delivers early intervention (in the middle school grades) and provides ongoing support to students in high school, college and beyond to strengthen the region's capacity to develop a pipeline that can generate homegrown talent to feed the growing demand for computational, software and engineering talent.
One of 27 Jesuit colleges and universities in the United States, Le Moyne College is a private, four-year institution enrolling approximately 2,600 full-time undergraduate students in programs of liberal arts, science, business and pre-professional studies, and 800 full- and part-time students in graduate programs. Since its founding in 1946, the College has modeled and strengthened the nearly 500-year-old Jesuit educational tradition.
In addition to these two grants, KeyBank also recently made invested a total of $245,000 in the following local organizations and programs:
"All of us at KeyBank are proud to stand with these organizations and support the amazing work they do in Central New York," said Tamika Otis, Corporate Responsibility Officer for KeyBank in Central New York. "These investments will accelerate economic inclusion in our region."
Since 2017, KeyBank has invested more than $512 million in Central New York through its National Community Benefits Plan, supporting affordable housing and community development projects; small business and home lending; and transformative philanthropy.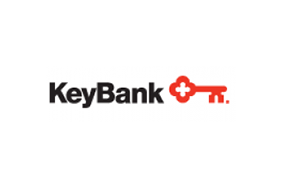 KeyBank
KeyBank
KeyCorp's roots trace back 190 years to Albany, New York. Headquartered in Cleveland, Ohio, Key is one of the nation's largest bank-based financial services companies, with assets of approximately $176.2 billion at March 31, 2021. Key provides deposit, lending, cash management, and investment services to individuals and businesses in 15 states under the name KeyBank National Association through a network of approximately 1,100 branches and more than 1,400 ATMs. Key also provides a broad range of sophisticated corporate and investment banking products, such as merger and acquisition advice, public and private debt and equity, syndications and derivatives to middle market companies in selected industries throughout the United States under the KeyBanc Capital Markets trade name. For more information, visit https://www.key.com/. KeyBank is Member FDIC. 
More from KeyBank