Published 01-24-23
Submitted by Lenovo
For the sixth year in a row, Lenovo employees have grown their annual volunteer-led month of service. Since its beginning, Lenovo's philanthropic team has aimed to grow the annual volunteer project by at least one metric each year, whether it be number of beneficiaries, volunteers, hours logged, or participating offices. The 2022 global event stretched for 4 weeks from September 15 – October 15 and project leaders once again delivered annual growth in number of beneficiaries (+49%), hours volunteered (+20%), and number of volunteers (+2.5%).
According to recent data from CECP, corporate volunteer rates haven't fully recovered from the Covid-19 pandemic. "Volunteer participation rates rebounded from the lows of 2020, but remained below pre-pandemic averages", they share in Giving in Numbers: 2022 Edition. Lenovo employees' volunteerism pushes back on this trend, with many sites gaining momentum as they returned to the office and were able to host projects in person after two years of virtual volunteerism.
"Our impact is a credit to our employees. We have project leaders in offices like Glasgow, Bratislava, Paris, Jakarta and Mexico City who have been leading projects at their sites since 2017," said Calvin Crosslin, Lenovo Foundation President and a Vice President and Chief Diversity Officer at Lenovo "Our employees continually demonstrate their appetite to give back, and the Love on Month of Service is about empowering these leaders with the resources they need to make an impact."
Employees at Lenovo are encouraged to volunteer 8 hours per quarter through a volunteer benefit, with additional dollars given that they can award to their favorite charity when hours are logged.
While the global growth and metrics of the program are something the entire workforce can be proud of, the stories of unique projects can be the most inspiring takeaway from the annual event. Explore the month in photos and videos shared on We Are Lenovo Instagram Stories and a video above to see Lenovo employees sharing the company's smarter technology for all vision with their communities.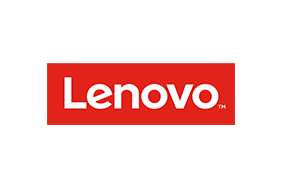 Lenovo
Lenovo
About Lenovo 
Lenovo (HKSE: 992) (ADR: LNVGY) is a US$70 billion revenue global technology powerhouse, ranked #171 in the Fortune Global 500, employing 75,000 people around the world, and serving millions of customers every day in 180 markets. Focused on a bold vision to deliver smarter technology for all, Lenovo has built on its success as the world's leading PC player by expanding into new growth areas of infrastructure, mobile, solutions and services. This transformation together with Lenovo's world-changing innovation is building a more inclusive, trustworthy, and sustainable digital society for everyone, everywhere. To find out more visit https://www.lenovo.com, and read about the latest news via our StoryHub.
More from Lenovo