Published 01-20-23
Submitted by Whirlpool Corporation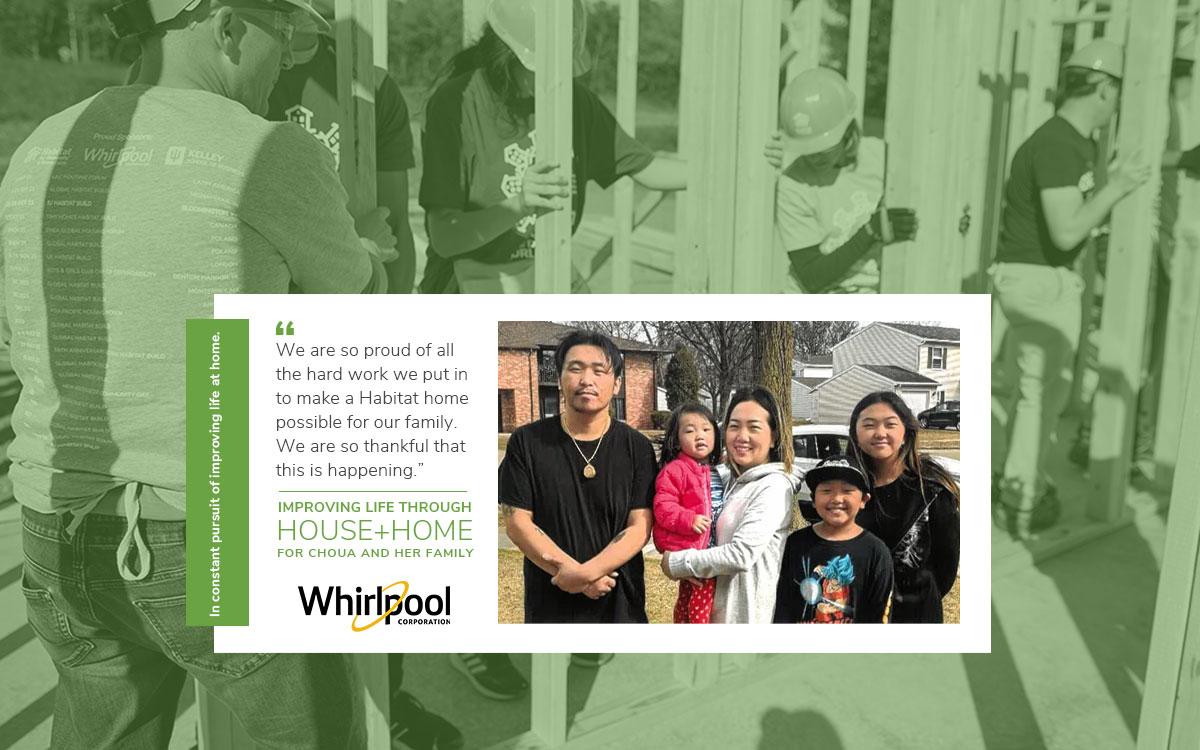 "Rent was too high, we needed more room, and we were not sure what to do." Choua and family—husband, KongPheng, daughters Yuna and Arinya and son Vegeta faced multiple challenges that brought them to the point of seeking a better future.
"We really hoped to have our own home. We live in a small space on the second floor with no room for our children to play and with no yard for them to play outside. We also have so many mice in our home, no matter what we do. We know it's not safe for our children to play surrounded by mouse waste daily."
Choua's friends and family urged her to apply to Greater Fox Cities Area Habitat for Humanity's homeownership program. She did.
"Getting accepted was a weight off our shoulders," she says. "All we have wanted was enough room for our family and a healthy place to raise our kids."
"We all felt very excited and cannot wait to see our new home. We look forward to celebrating holidays and birthdays in our home. Home, to me, is the happiness you feel, and the family around you."
"We no longer have to stress about where we will raise our children, or if it's safe, or if we can find a place to live. Our goal is to take great care of our house and keep it clean and maintained."
The family will move into their new home in Appleton, Wisconsin next year. This house is being built as part of Habitat for Humanity's BuildBetter with Whirlpool initiative, an expansion of Habitat's existing BuildBetter program that is building more than 250 climate-resilient and energy-efficient homes to help hundreds of families in need of affordable housing over the next three years.
The family's new seven-bedroom home will have energy-efficient features to help reduce the costs of utilities. Chou and KongPheng will also receive an energy-efficient refrigerator and range, which Whirlpool Corporation donates to every Habitat-built home in North America.
The broadened initiative sits at the heart of Whirlpool Corporation's global corporate social responsibility strategy "House+Home": building houses and improving housing adequacy to ensure everyone has a comfortable place to live and developing resilient, vibrant neighborhoods through education and community development in the communities where it does business. Through House+Home, Whirlpool Corporation will help Habitat for Humanity construct homes designed to better withstand storm winds, natural disasters and other severe weather events that are intensifying.
Choua is grateful for the support she received as she attained home ownership. "Habitat has changed my outlook on the future," she says. "They've taught me to know better and take better care of my property and home."
She is looking forward to being a responsible homeowner. "They've also taught me how to be a good neighbor. The first thing we will do in our home is make it beautiful. We no longer have to stress about where we will raise our children, or if it's safe, or if we can find a place to live. Our goal is to take great care of our house and keep it clean and maintained.
"We are so proud of all the hard work we put in to make a Habitat home possible for our family. We are so thankful that this is happening."
Choua's children are also looking forward to their new home. Yuna cannot wait to decorate her room with lots of Hello Kitty and fairy and LED lights. Vegeta wants to decorate his room with dinosaurs and Sonic the Hedgehog. "They're all excited to be able to play in their backyard," Choua says.
View original content here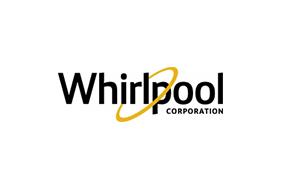 Whirlpool Corporation
Whirlpool Corporation
About Whirlpool Corporation: 
Whirlpool Corporation (NYSE: WHR) is committed to being the best global kitchen and laundry company, in constant pursuit of improving life at home. In an increasingly digital world, the company is driving purposeful innovation to meet the evolving needs of consumers through its iconic brand portfolio, including Whirlpool, KitchenAid, Maytag, Consul, Brastemp, Amana, Bauknecht, JennAir, Indesit and Yummly. In 2021, the company reported approximately $22 billion in annual sales, 69,000 employees and 54 manufacturing and technology research centers. Additional information about the company can be found at WhirlpoolCorp.com.
More from Whirlpool Corporation