Published 01-19-23
Submitted by SEE®
Originally published in Sealed Air's Global Impact Report
Sealed Air (SEE) is driving the industry in creating circular value chains that prevent waste, enable recovery of materials, and reduce dependence on natural resources. Accomplishing this type of circularity requires investments and collaborations that present opportunities to accelerate speed to market of scalable solutions, while leveraging innovation to create a sustainable competitive advantage.
Investments to Accelerate Circular Solutions
Closed Loop Partners
SEE invested $5 million in the Closed Loop Partners' Circular Plastics Fund to advance the recovery and recycling of plastics in the U.S. and Canada. The investment brings the fund closer to its goal of deploying $100 million to advance scalable recycling technologies, equipment upgrades and infrastructure solutions. "SEE's investment in the Closed Loop Circular Plastics Fund demonstrates their commitment to be a part of the solution to plastic waste, marking a critical step in building a waste-free future for the plastics and packaging industry. Their scale and deep expertise in the space allow us to extend our reach even further and encourage other companies to invest more capital to scale critical sustainable solutions," said Ron Gonen, founder and CEO of Closed Loop Partners
In 2022, a consortium of investors managed by Closed Loop Partners acquired a majority stake in Sims Municipal Recycling (SMR). The acquisition is designed to modernize circular economy infrastructure and service for SMR's operations in the New York-New Jersey metro region and Florida. This was the first investment made through the Circular Plastics Fund.
Plastic Energy
SEE made an equity investment in 2020 in Plastic Energy, an industry-leading company in advanced recycling technology, to drive materials circularity and expand the recyclability of packaging. The research collaboration is ongoing and has already resulted in a successful closed-loop demonstration which took flexible plastics collected from store drop-off locations and recycled them into new food packaging.
Developing Circular Systems for Plastics
ExxonMobil and Ahold Delhaize USA
A collaboration between SEE, ExxonMobil, and grocery retail group Ahold Delhaize USA is opening new recycling possibilities and paving the way for the packaging industry to protect perishable foods while creating a low-carbon, circular economy. These leading companies are working across the value chain to create new food-grade packaging by collecting and recycling used flexible plastics. This advanced recycling initiative demonstrates how high-performance packaging materials can be designed to be remade. The project has produced certified circular resins which resulted in new packaging for fresh poultry.
"We're proud to work with SEE and ExxonMobil on this collaboration, which has the potential to radically change the way retailers and manufacturers leverage food-grade recycled plastics as a key means of keeping plastics out of landfills," said Brittni Furrow, vice president health and sustainability for Ahold Delhaize USA. "We're eager to learn from this work and apply the learnings to advance our own plastics ambitions, but also advance these efforts broadly, helping to ensure a better tomorrow for our planet."
Cyclyx
SEE is partnering with Cyclyx, a post-use plastic feedstock manager, as a member of its consortium. SEE will work with Cyclyx to leverage their custom takeback programs to increase material recovery, allowing for higher amounts of recycled content to be used in future packaging solutions. Ron Cotterman, SEE's vice president of sustainability innovation and strategy, is sharing his industry knowledge and expertise as a member of Cyclyx's executive advisory board.
"SEE's commitment to advancing a circular economy for plastic and dedication to helping its customers to lower their carbon footprints are in line with the mission of everything that Cyclyx is trying to do," said Joe Vaillancourt, CEO of Cyclyx.
Read Sealed Air's Global Impact Report Here.  
Learn More About Sealed Air's ESG Efforts Here.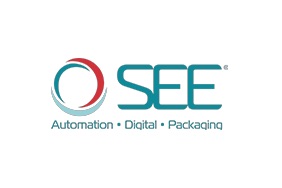 SEE®
SEE®
SEE (NYSE: SEE) is in business to protect, to solve critical packaging challenges, and to make our world better than we find it. Our automated packaging solutions promote a safer, more resilient, and less wasteful global food, fluids and liquids supply chain, enable e-commerce, and protect goods in transit from damage.
The company, under its former trade name, Sealed Air, announced its new SEE corporate brand and logo in May 2023.
Our globally recognized solution brands include CRYOVAC® food packaging, LIQUIBOX® fluids and liquids systems, SEALED AIR® protective packaging, AUTOBAG® automated packaging systems, BUBBLE WRAP® packaging, SEEAutomation™ and prismiq™ digital packaging and printing.
Our partnership with customers creates value through sustainable, automated, and digital packaging solutions, leveraging our industry-leading expertise in materials, automation systems, engineering, and technology.
Our SEE Net-Positive Circular Ecosystem is leading the packaging industry in creating a more environmentally, socially, and economically sustainable future. We have pledged to design or advance 100% of our packaging materials to be recyclable or reusable by 2025, with a bolder goal to reach net-zero carbon emissions in our global operations by 2040.
Our Global Impact Report highlights how we are shaping the future of the packaging industry. We are committed to a diverse workforce and a caring, inclusive culture through our 2025 Diversity, Equity and Inclusion pledge.
SEE generated $5.6 billion in sales in 2022 and has approximately 17,300 employees (including Liquibox employees) who serve customers in 120 countries/territories. To learn more, visit sealedair.com. 
More from SEE®