Published 01-19-23
Submitted by HanesBrands
Originally published on HBISustains.com
The storm exited quickly, yet the long-term need for essentials and support continued. In the months after the hurricane hit, HBI and partner Delivering Good provided more than 90,000 clothing items to those struggling to rebuild their lives and communities.
"HBI is there to help our communities when a crisis hit but the need continues long after the storm is gone," said Kirk Saville, senior vice president, corporate affairs and communications at HBI. "Our partnership with Delivering Good allows us to help people recover – in the weeks and months after a disaster."

4GoodCommunity, a partner of Delivering Good, coordinated the direct distribution of HBI items in flooded areas.
"The relief was immensely successful, and we couldn't have done this without the amazing support of HanesBrands and Delivering Good," said Jeff Kingery, founder and president of 4GoodCommunity. "Those we served were so uplifted by the clothing."
HanesBrands began working with Delivering Good almost 10 years ago, and together, more than $45 million of products have been distributed to communities recovering from crises.
In the summer of 2022, HanesBrands donated 1.2 million items of clothing to the flood victims in Kentucky.
"For decades, HanesBrands has worked to provide comfort in times of need. We're proud to be able to live our purpose of creating a more comfortable world for every body," added Saville.
Take a moment to watch the video of our efforts in action in Florida.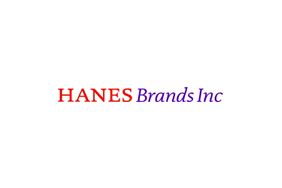 HanesBrands
HanesBrands
About HanesBrands
HanesBrands (NYSE: HBI) makes everyday apparel that is known and loved by consumers around the world for comfort, quality and value. Among the company's iconic brands are Hanes, the leading basic apparel brand in the United States; Champion, an innovator at the intersection of lifestyle and athletic apparel; and Bonds, which is setting new standards for design and sustainability. HBI employs 59,000 associates in 33 countries and has built a strong reputation for workplace quality and ethical business practices. The company, a longtime leader in sustainability, has set aggressive 2030 goals to improve the lives of people, protect the planet and produce sustainable products. HBI is building on its unmatched strengths to unlock its #FullPotential and deliver long-term growth that benefits all of its stakeholders.
More from HanesBrands