Published 01-18-23
Submitted by SAP
Plastic is everywhere – it's practical, necessary, and indestructible. It's so embedded in our daily lives that we don't even see it. From plastic-wrapped produce in supermarkets to containers for creams, lotions, pills, and medicine, most of it is used only once and then discarded into landfills, or worse.
Despite its usefulness and in alignment with the aims of organizations such as the Ellen MacArthur Foundation and the World Economic Forum, governments, businesses, and civil society are cooperating on ways to curb the waste and pollution it causes.
A First Step
As part of international efforts to fight climate change, for example, the European Union (EU) launched the European Green Deal in 2019, an action plan for transforming the economy from a linear one to a circular one that designs out waste and pollution. One key measure in tackling plastic pollution is the plastics tax applied to single-use plastic, plastic packaging, and microplastics.

Rather than a regional tax, however, the EU has mandated a national contribution from each of the 27 member states based on the amount of non-recycled plastic packaging waste it generates. The tax design varies greatly state by state, with some focusing on packaging in general and others on single use only. Some have different taxes for domestic or foreign-sourced plastic products. In short, member states are allowed to implement the tax in their own way, with their own rules and regulations.
The result is a an extremely fragmented landscape. Dealing with it requires the right strategy, tools, and expertise, especially in the areas of compliance and international supply chains. On January 1, for example, the Special Tax on non-reusable plastic containers took effect in Spain, imposing €0.45 per kilo of non-reusable plastic.
"This new tax presents a number of challenges for companies, not only because they will have to pay the designated tax, but because they will have to address this new process within the organization," says Maria Monasor, SAP sustainability principal EMEA South and a spokesperson for SAP Spain. "One of the greatest issues is the amount of information that needs to be collected and analyzed, all coming from different sources and, in many cases, from different countries, hampering collaboration."
Last April, the government in the UK introduced the first plastic packaging tax (UK PPT) to be implemented globally. The UK tax is £200 per metric ton of plastic packaging either produced in or imported into the UK that does not contain at least 30% recycled plastic. Like their European counterparts, UK companies face two key challenges: getting the data to prepare their tax return and processing it to make tax decisions.
A Practical Solution
As has been the case with many challenges in recent times, technology has become a fundamental element in helping companies resolve their issues. SAP Responsible Design and Production is a cloud solution created specifically to facilitate the design of products for a circular economy and to help address the entire process involved in the new taxes.
Besides working to simplify manual reporting processes through automation, SAP Responsible Design and Production allows companies to access data on logistics and materials, including details on the composition of packaging. "With this tool, companies will be able to calculate and submit reports in relation to the Spanish tax on plastics and reduce the risks of non-compliance," says Monasor.
The Ultimate Goal
In the long run, SAP Responsible Design and Production can enable organizations to increase their sustainability KPI measurement and management capabilities as well as gain better visibility into material flows across all business processes. Improved traceability helps increase the accuracy of plastic tax payments and mitigates compliance risks. The solution can also implement changes to regulations and taxes and optimize the choice of materials for packaging to help reduce those taxes and boost circularity, which is the ultimate goal of the tax.
Despite all efforts to date, about 90% of the plastic currently produced worldwide is not recycled. "The EU plastic tax and the UK PPT are harbingers of the worldwide movement reinforcing the polluter pays principle alongside extended producer responsibility," says Stephen Jamieson, global head of Circular Economy Solutions at SAP.
By disincentivizing the use of unsustainable materials, governments are incentivizing the market value of recyclable plastic, fostering a sustainable circular economy that will have global repercussions. Estimates indicated that plastic tax contributions would provide the EU with approximately €7 billion of additional revenue each year.
These efforts are only the first steps on a long, arduous journey. While most nations agree on the necessity to curb plastic, many are hesitant about the supply chain disruption it can bring to their economies. The ones that are embarking on the journey are pioneers whose efforts will provide valuable lessons for the ones that follow. The role of technology is to facilitate the process of transforming from a linear to a circular economy and to enable cooperation between nations, organizations, and their partners, no matter how fragmented the landscape. SAP Responsible Design and Production fills that role by enabling companies to meet their sustainability commitments, comply with legislation, and develop more circular processes.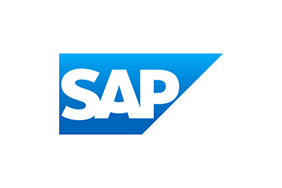 SAP
SAP
SAP's strategy is to help every business run as an intelligent, sustainable enterprise. As a market leader in enterprise application software, we help companies of all sizes and in all industries run at their best: SAP customers generate 87% of total global commerce. Our machine learning, Internet of Things (IoT), and advanced analytics technologies help turn customers' businesses into intelligent enterprises. SAP helps give people and organizations deep business insight and fosters collaboration that helps them stay ahead of their competition. We simplify technology for companies so they can consume our software the way they want – without disruption. Our end-to-end suite of applications and services enables business and public customers across 25 industries globally to operate profitably, adapt continuously, and make a difference. With a global network of customers, partners, employees, and thought leaders, SAP helps the world run better and improve people's lives.
More from SAP