Published 01-12-23
Submitted by SEE®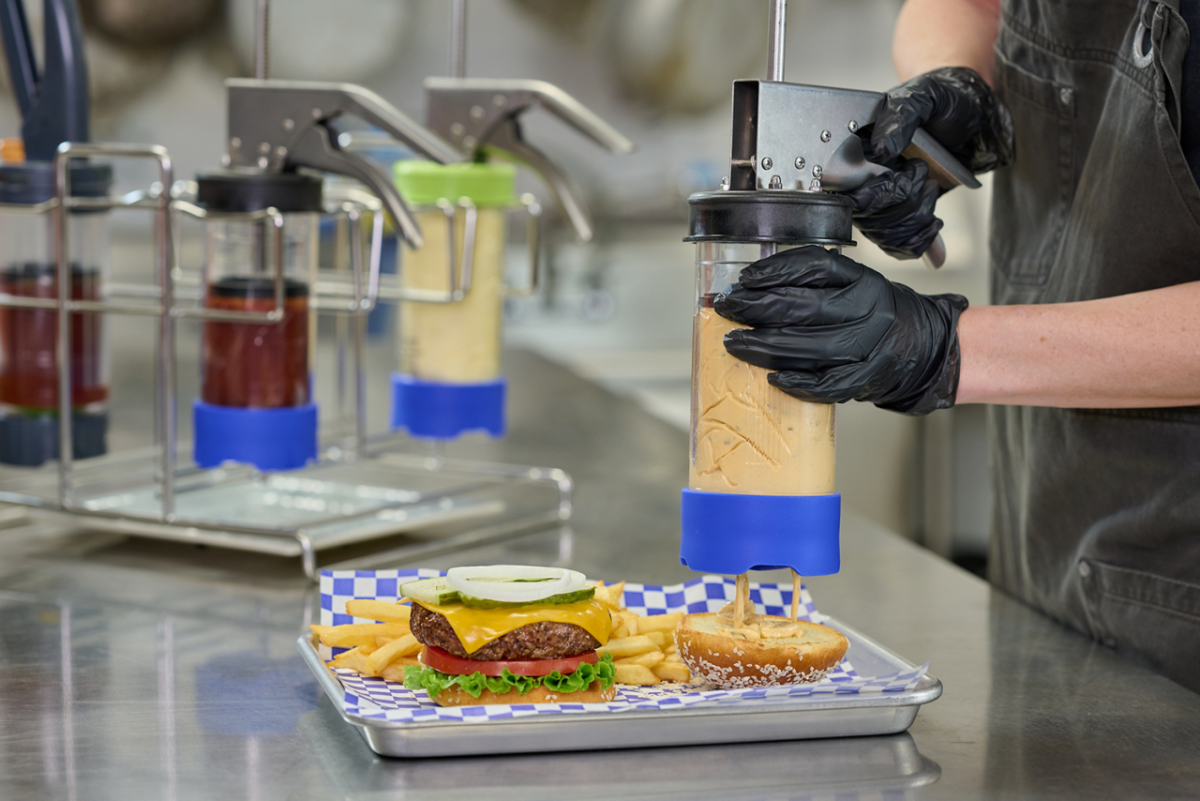 Sealed Air (SEE) solutions are designed to solve customer challenges, minimize material use, promote efficient processes, and reduce climate impacts. They enable supply chain transparency and prevent damage to products during transport, retailing, e-commerce delivery, and storage. They enable access to fresh, safe food while preventing spoilage and protect essential goods while reducing packaging waste for consumers. The solutions' materials are designed for recovery and reuse.
Transparency and Data Reporting
Digital Packaging
SEE digital packaging and digital printing capabilities enable customers and consumers to see inside the supply chain through tracking codes pre-printed on packages. With transparency, SEE's smart packaging and digital printing solutions are critical to unlocking efficiencies and reducing waste in processing and supply chain operations. Digital technologies are leveraged to improve efficiency within our operations, provide product identification and traceability, prevent product waste and damage across the supply chain, support recovery and recycling after use, and validate carbon reducing benefits to mitigate climate impacts.
Environmental Product Declaration
The use of an Environmental Product Declaration (EPD) for our products provides customers with an independently verified and registered document that communicates information about the environmental impact of a product over its lifecycle. This international protocol for assessing environmental impacts helps customers make climate-smart decisions and advises manufacturers on areas for improvement. SEE published an EPD for its SEALED AIR® brand Whisper® soundabsorbing acoustic panels. The EPD is based on a lifecycle analysis and follows the product category rules for construction products and services.
CRYOVAC® Brand FlexPrep® Portion-Dispensing Pouches
Created for foodservice operators as a sustainable, flexible alternative to traditional rigid containers, CRYOVAC® brand FlexPrep® portion-dispensing pouches hold emulsified sauces, condiments, and dressings. The low-density polyethylene (RIC 4) pouches are designed for recyclability. The degree of recyclability will vary depending on the scope and availability of flexible film collection, sortation, and recycling programs
A comparison of the pouches to rigid canisters revealed:
A reduction in back-of-house condiment packaging material up to 85%
Decreased shipping case size for equal condiment volume up to 46%
Improved condiment product yield rates up 8% compared to canisters
A decreased equipment footprint requiring less labor
Approximately five times the reduction in the food waste carbon footprint
Reducing Resource Waste and Improving Productivity Through SEE Automation
CRYOVAC® Brand AutoVac 86 Automated Rotary Vacuum Chamber System
The CRYOVAC® brand AutoVac 86 automated rotary vacuum chamber system packages fresh and processed meats and cheese. The system's advanced diagnostics and automatic troubleshooting prevent product rework and packaging waste. The intelligent process monitoring adjusts machine speed, which reduces energy consumption.
The AutoVac 86 system's key software component monitors for anomalies that could lead to bad packages, product loss, material waste, labor inefficiencies, and other critical issues. SEE performed a software logic analysis to current customer data, where five or above Torr was considered a bad package. The study showed the software is equivalent to an overall efficiency improvement of 3.7% versus the data analyzed, which means 3,700 bags were not wasted per 100,000 products packaged. Running at high utilization, the system potentially reduces bag waste of up to 222,000 per line each year based on a packaging line producing 6 million packages a year.
Refurbishment Program for Automated System
SEE created a refurbishment program in 2009 to extend the life of the CRYOVAC® brand vertical form-fill-seal systems that were returned after customer leases expired. Since the program's start, approximately 200 systems, which package liquid food products in a flexible film pouch, have been refurbished along with auxiliary equipment such as conveyor belts, pumps, and tooling. The program's circular approach allows SEE to capitalize on inventory, free up warehouse space, and reduce the company's environmental and resource impacts as compared to manufacturing new equipment
Investing in Circularity
Advanced Recycling Collaboration
A critical challenge facing the food industry is driving a circular economy for plastics using packaging materials that have strict hygiene and performance requirements for food protection and distribution. Recovering these essential packaging materials requires innovative recycling solutions beyond traditional mechanical recycling.
A collaboration—the first of its kind in the U.S.—between SEE, ExxonMobil, and grocery retail group Ahold Delhaize USA is recycling flexible plastics from the food supply chain and remaking the materials into new, certified circular food-grade packaging. The project is helping to increase the use of recycled content by validating the technical and economic viability of a certified circular system based on advanced recycling technology and mass balance attribution. Flexible plastics are being designed to be collected, recycled, and repurposed into new food packaging. The project will help keep used flexible plastics out of landfills, increase the number of times essential plastics can be recycled, and ensure the safety and quality of packaged foods.
CRYOVAC® Brand OptiDure ODF Recycle Ready Vacuum Shrink Bag
CRYOVAC® brand OptiDure ODF recycle ready vacuum shrink bags are a thinner, lighter-weight solution than standard vacuum thermoforming packs, which reduce excess packaging around the product and lower environmental impacts. The bags' barrier extends shelf life, safeguards food, and provides abuse resistance. New to the OptiDure lineup are medium abuse bags, which like the original standard and premium OptiDure bags are recycle ready and compatible with mechanical recycling of polyethylene. The degree of recyclability will vary depending on the scope and availability of collection, sortation, and recycling programs.
Expanding Into Paper and Fiber-Based Packaging Materials
BUBBLE WRAP® Brand Paper Bubble Mailer
With a nod to SEE's flagship packaging solution—original BUBBLE WRAP® brand cushioning—the BUBBLE WRAP® brand paper bubble mailer is constructed with a padded bubble-shaped paper liner. The mailer passed the Western Michigan University Old Corrugated Container equivalency testing protocol making it certified for curbside recyclability. The outer layer of the mailer is made from 100% recycled paper manufactured in SEE's Sustainable Forestry Initiative-certified paper mills. The inner bubble-shaped liner of the mailer is made from paper certified by the Programme for the Endorsement of Forest Certification.
CRYOVAC® Brand Fiber-Based Forming Web
The CRYOVAC® brand fiber-based forming web is designed for case-ready packaging for fresh seafood. The non-barrier forming web is made from 90% Forest Stewardship Council-certified paper and is free of coatings that contain polyfluoroalkyl substances. This lightweight solution reduces the total amount of packaging compared to rigid trays and is recycle ready depending on the scope and availability of collection, sortation, and recycling programs.
Reducing Customer Carbon Footprint
CRYOVAC® Brand HydroLoQ Padless MAP Tray
The CRYOVAC® brand HydroLoQ padless MAP tray is designed to eliminate absorbent pads traditionally used in meat packaging. The tray is made from polypropylene (RIC 5) containing a minimum of 30% recycled content in clear trays and 50% recycled content in near-infrared black trays. The tray has been designated in Australia as curbside recyclable.
SEALED AIR® Brand I-Pack Automated Void-Reduction System
The SEALED AIR® brand I-Pack automated void-reduction system produces a rightsized, curbside recyclable box for e-commerce orders. The system forms a corrugated tray into which contents are inserted and then folds the tray to create a carton specific to the size of the contents. This rightsizing maneuver eliminates void-fill materials and results in smaller parcels, which reduce warehouse storage space and the number of truckloads required to ship products—aspects that lead to a lower carbon footprint for customers who operate the system.
Providing Societal Value
Distributing COVID-19 Test Kits
As the pandemic continued into 2022, the U.S. government provided at-home, rapid COVID-19 tests to Americans for free. SEE was a major packaging supplier for transporting the COVID-19 tests. The company's BUBBLE WRAP® brand cushioned poly mailers, BUBBLE WRAP® brand cushioned paper mailers, BUBBLE WRAP® brand original cushioning, and SEALED AIR® brand poly mailers, protected the test kits from damage during shipping to residences across the country.
Protecting Freezers for Vaccine Storage
Demand for ultra-low temperature freezers spiked during the pandemic because the mRNA vaccines for COVID-19 required storage that could maintain ultra-low temperatures. To avoid damage to the sensitive equipment during global shipping, SEE's tailored fabricated foam packaging solution provided effective protection for the freezers during transit.
Read Sealed Air's Global Impact Report Here. 
Learn More About Sealed Air's ESG Efforts Here.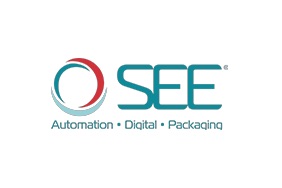 SEE®
SEE®
SEE (NYSE: SEE) is in business to protect, to solve critical packaging challenges, and to make our world better than we find it. Our automated packaging solutions promote a safer, more resilient, and less wasteful global food, fluids and liquids supply chain, enable e-commerce, and protect goods in transit from damage.
The company, under its former trade name, Sealed Air, announced its new SEE corporate brand and logo in May 2023.
Our globally recognized solution brands include CRYOVAC® food packaging, LIQUIBOX® fluids and liquids systems, SEALED AIR® protective packaging, AUTOBAG® automated packaging systems, BUBBLE WRAP® packaging, SEEAutomation™ and prismiq™ digital packaging and printing.
Our partnership with customers creates value through sustainable, automated, and digital packaging solutions, leveraging our industry-leading expertise in materials, automation systems, engineering, and technology.
Our SEE Net-Positive Circular Ecosystem is leading the packaging industry in creating a more environmentally, socially, and economically sustainable future. We have pledged to design or advance 100% of our packaging materials to be recyclable or reusable by 2025, with a bolder goal to reach net-zero carbon emissions in our global operations by 2040.
Our Global Impact Report highlights how we are shaping the future of the packaging industry. We are committed to a diverse workforce and a caring, inclusive culture through our 2025 Diversity, Equity and Inclusion pledge.
SEE generated $5.6 billion in sales in 2022 and has approximately 17,300 employees (including Liquibox employees) who serve customers in 120 countries/territories. To learn more, visit sealedair.com. 
More from SEE®