Published 01-12-23
Submitted by Peloton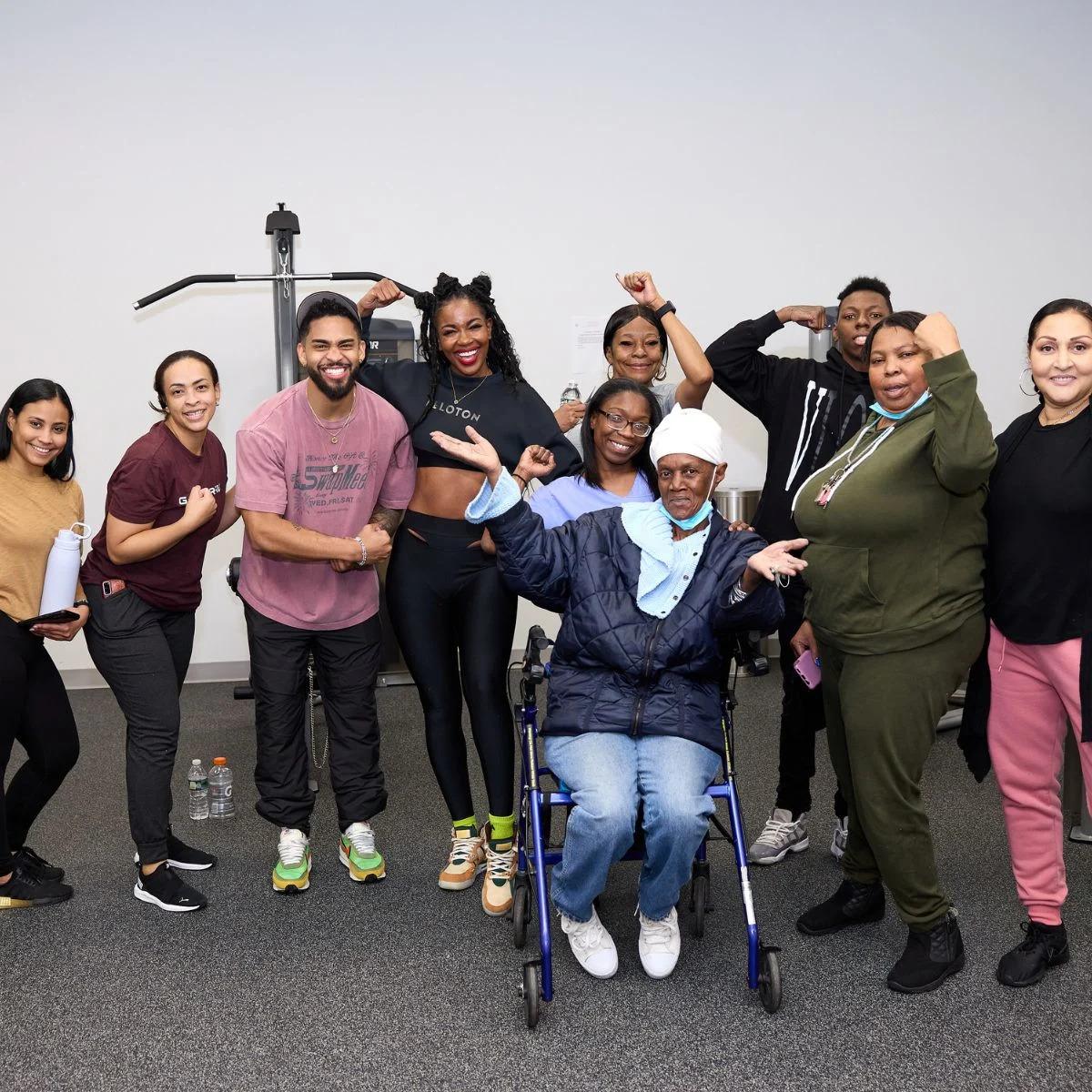 By Team Peloton
At Peloton, we're committed to supporting the well-being of our people, our community, and our planet; and progressing toward a more equitable and healthy society. Turning this intention to action has led us to partner with leading anti-racism organizations to drive change for individuals experiencing systemic inequities in the communities we call home. This holiday season—a time for giving and caring—was no different.
Spreading Festive Cheer
Organized collaboratively by our Peloton Social Impact team and Employee Resource Groups, we invited Members to help us spread cheer to the wonderful Bronx Commons community in December. Peloton has been a proud partner to the Bronx Commons via our ongoing relationship with Local Initiatives Support Corporation (LISC) and the Women's Housing and Economic Development Corporation (WHEDco) since 2021.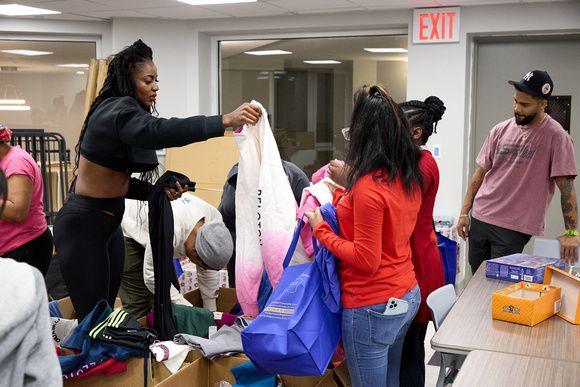 During our weeklong collection drive at our New York HQ and Peloton showrooms, we donated clothing, diapers, and toys. Those who couldn't make the drive were able to support the drive through an Amazon wish list, which, because of the generosity of the Peloton community, sold out in just a few days!
Our Members were also invited to bring donated goods to an in-person meet-and-greet with two of our instructors, Rad Lopez and Marcel Dinkins, at Peloton Studios New York on December 12. Rad and Marcel led Members in a conversation on service and community—two key elements of this drive.
Following this collection, we hosted a volunteering session for Peloton team members to sort donations and prepare them for delivery. During delivery of the gifts, we were welcomed by Bronx Commons tenants who generously shared how wellness is celebrated within their local community. To close out the weeklong event, Rad and Marcel led an in-person fitness class for residents!
Partnering for Healthy, Vibrant Communities
All of this was made possible by our Pledge partnership with Local Initiatives Support Corporation (LISC), a nonprofit dedicated to closing racial health, wealth, and opportunity gaps.
LISC is one of our eight Pledge partners, and we have been working closely with them to support their ambitious racial equity agenda of enhancing facilities where people can grow through movement, mindfulness, and more.
Through our partnership with LISC, we've been supporting the Women's Housing and Economic Development Corporation (WHEDco), a community development organization founded on the idea that all people deserve healthy, vibrant communities.
Together, we have collaborated to help enhance the Bronx Commons: a mixed-use development comprising 305 affordable homes. As part of our work to break down the barriers to physical and mental wellness, we furnished the Bronx Commons' new community wellness space with Peloton equipment, provided Peloton app memberships for residents, and funded staff to support community wellness programming.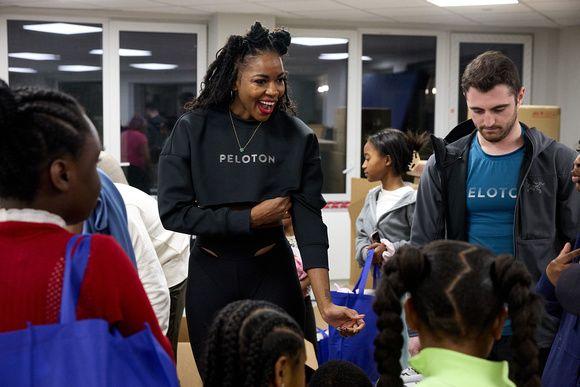 Giving Back
At Peloton, we're passionate about giving back to our communities; we were proud to see that passion shared across our amazing community who came together to support more than 150 families of the Bronx Commons!
As 2022 drew to a close, we reflected on the generosity of our Members and team, and were filled with thankfulness for the opportunities we get every day to make an impact—together.
Read on to learn more about the Peloton Pledge.

Peloton
Peloton
Our mission: To use technology and design to connect the world through fitness, empowering people to be the best version of themselves anywhere, anytime.
Our Values
Put members first
Operate with a bias for action
Empower teams of smart creatives
Be the best place to work
Together we go far
More from Peloton