Published 01-11-23
Submitted by IBAT Alliance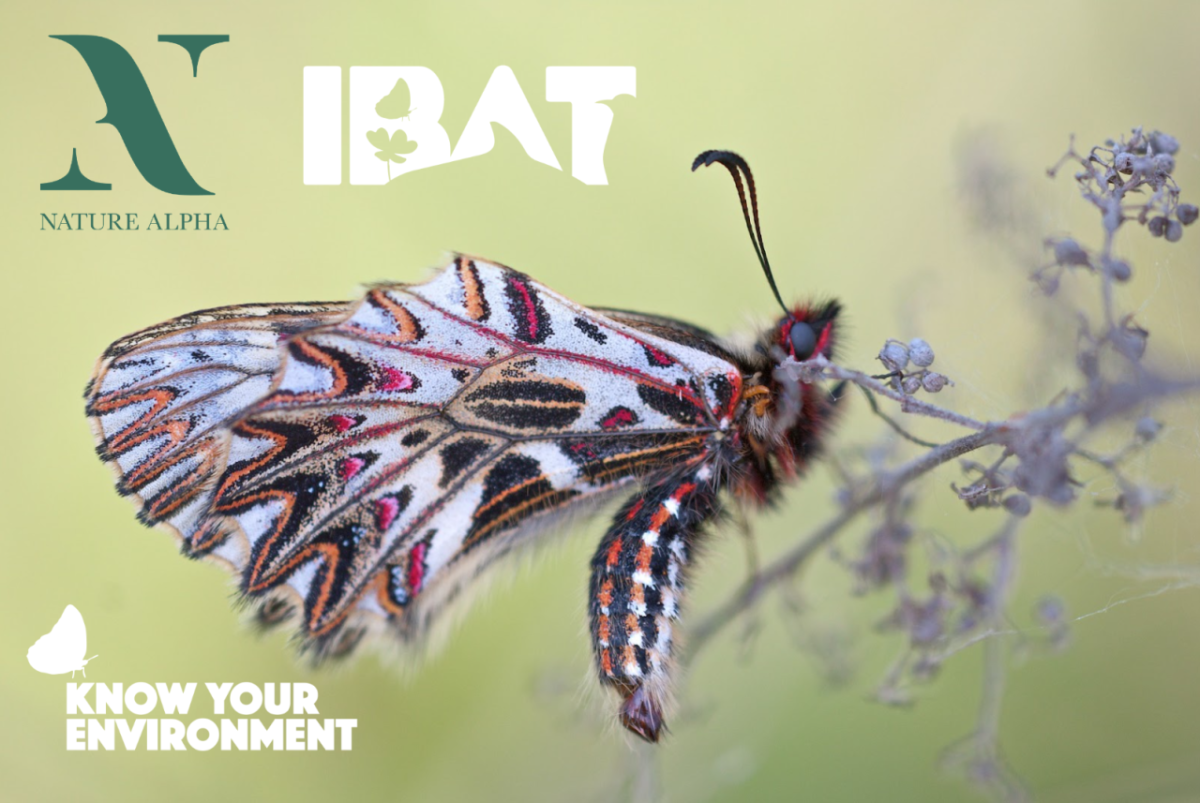 NatureAlpha, the nature and biodiversity analytics company, has collaborated with the Integrated Biodiversity Assessment Tool (IBAT) to provide asset owners and asset managers with access to the world's most authoritative global biodiversity information.
IBAT is an Alliance between the United Nations Environment Programme – World Conservation Monitoring Centre, the International Union for Conservation of Nature (IUCN), BirdLife International, and Conservation International. Together, the Alliance hosts and maintains three key global biodiversity datasets, helping organisations to enhance their decision-making for all matters affecting critical biodiversity.
The collaboration between IBAT and NatureAlpha is a technologically innovative solution where data have been integrated into biodiversity and nature metrics for use by investors. It follows the adoption of the Global Biodiversity Framework, which encourages large and transnational companies and financial institutions to regularly monitor, assess and transparently disclose their biodiversity risks, dependencies and impacts.
Metrics generated will also enable users to report in line with the evolving Taskforce for Nature-related Financial Disclosures framework.
Commenting on the collaboration, Vian Sharif, Founder of NatureAlpha, said: "COP15 provided a much-needed tailwind for biodiversity and nature in 2023 and beyond. With more than half of global GDP depending on ecosystem services and nature markets trading almost US$10 trillion worth of goods and services each year, nature and biodiversity data are swiftly becoming a necessity when determining the impact of financial investment decisions. IBAT provides truly market-leading information and through its combination with NatureAlpha's platform will enable investors to manage and address portfolio risks related to biodiversity."
Ed Ellis, Business Manager of IBAT added: "Reversing nature and biodiversity loss at a global level requires credible disclosure, backed by robust data. Our collaboration with NatureAlpha ensures that biodiversity data are more widely available to a sector, which will be crucial in helping protect and restore nature for current and future generations. Financial institutions will now be able to access synthesized biodiversity information including maps, providing decision-makers with access to critical nature-related information at the site level."
Investors using the NatureAlpha platform will be able to manage and address risks in their portfolios related to biodiversity by identifying companies with operations and supply chains in the world's most biodiversity-sensitive areas, alongside granular insights into the biodiversity impacts and footprints of portfolio companies. Insights also support reporting, engagement, and the alignment of investments with nature and biodiversity frameworks and targets, which are rapidly rising in significance.
Request a demo: Any companies that are interested in requesting a personal demonstration of the platform should contact the NatureAlpha Team on contact@naturealpha.ai

IBAT Alliance
IBAT Alliance
The world's most authoritative biodiversity data for your world-shaping decisions. The Integrated Biodiversity Assessment Tool (IBAT) is an online platform for biodiversity risk screening and data services, as well as the home of the Species Threat Abatement and Restoration Metric (STAR).
More from IBAT Alliance