Published 01-10-23
Submitted by U.S. Bank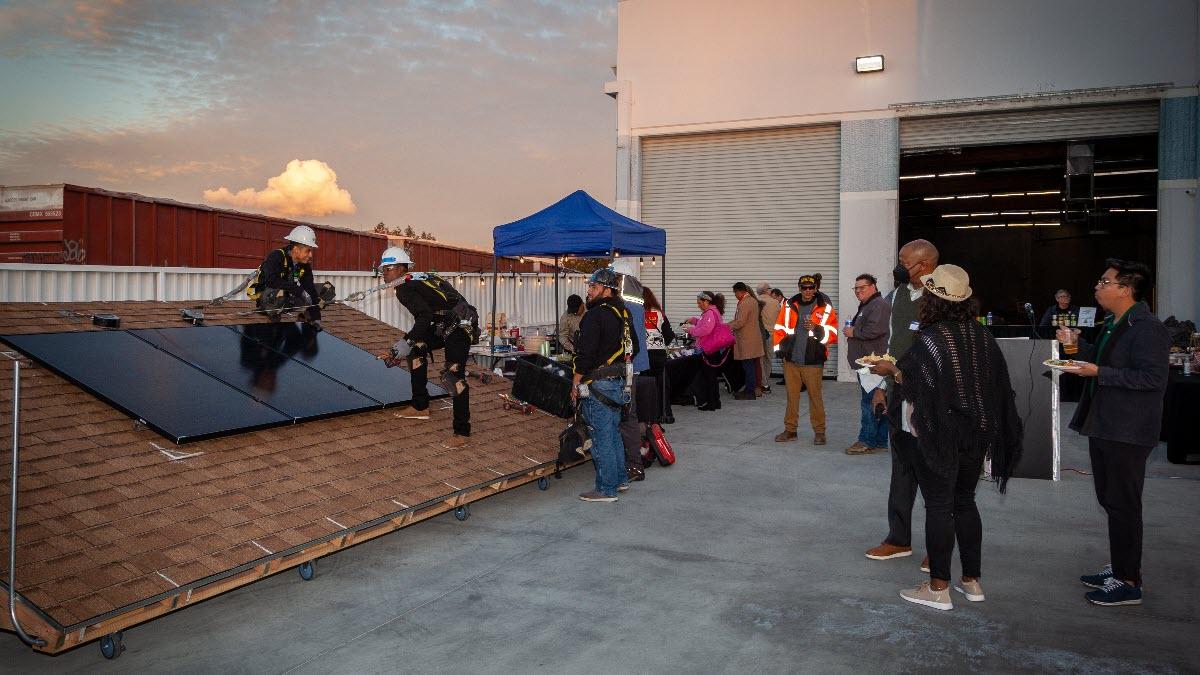 Originally published on U.S. Bank company blog
Solar installation jobs can be lucrative, with pay ranging from $40,000 - $150,000 per year. In the Southern California Inland Empire region, where the poverty rate is higher than most of the country and only about 15% of high school graduates eventually earn a bachelor's degree, the industry can provide an attractive alternative to college.
That's in part why a project by the Inland Empire (IE) office of GRID Alternatives – the nation's largest nonprofit solar installer – to build a new Clean Tech Training Center (CTTC) is particularly exciting. The facility, which launched earlier this month and has its first intake of students in early 2023, will make solar installation jobs more accessible to many in the region.
"Currently, GRID Alternatives Inland Empire is the only solar installation educator in the Inland Empire providing hands-on experience at no-cost to job trainees," said Nika Hogue, development officer of GRID IE. "Considering that the need for alternative educational pathways in the Inland Empire is vital, GRID is proactively responding by building the CTTC for workforce development, providing pathways to bright careers for the local workforce and meeting green energy employer needs."
The CTTC, which is being built with the assistance of a $50,000 U.S. Bank Market Impact Fund grant, will be unique in that the facility will have mock roofs that allow trainees to get hands-on experience without having to be in the field. This will be especially beneficial for high school youths who are unable to get roof access because of age restrictions. A separate $10,000 U.S. Bank Community Possible Grant to GRID IE will help fund the inaugural cohort of 40 Solar Futures students at the facility, with programming for 300 students planned for 2023.
However, the new CTTC with mock roofs won't just benefit high school students. The centrally located facility will also increase training access to people on a spectrum of physical ability and for transitionally housed individuals who might not have ready access to transportation.
"The biggest new opportunity that the new Clean Tech Training Center buildout will offer us is it will create a dedicated space independent of our construction operations out in the field where we can provide centralized access to job training in a very controlled environment," said Jaime Alonso, executive director of GRID Alternatives IE.
The new facility will allow capacity to meet people where they're at, train more individuals, and collaborate with more nonprofit partners working with specific populations such as the justice involved community. Whether it's training for, or training on, this facility will help increase the number of solar installations for the low-income households that GRID IE serves. The homeowners, who qualify as low-income, receive the solar systems at no-cost, with no taxes or fees and benefit from 100% of the energy provided by the solar installations – saving families up to 75% annually on their utility bills.
GRID was founded in 2001 in the wake of the California energy crisis, and U.S. Bank has been a partner since 2010 providing roughly $900,000 in financial support. That includes $155,000 in grants specifically to GRID IE since 2015.
"We are excited about this project and our continued partnership with GRID," said Reba Dominski, chief social responsibility officer for U.S. Bank. "This new facility will provide hands-on job training to create career opportunities in a growing and competitive field, and will provide solar energy to help homeowners in low to moderate income communities cover their monthly energy bills."
The Inland Empire office of GRID Alternatives opened in 2011 and has since helped train roughly 4,000 people. Many of those people have gone on to work for commercial companies that are happy to have a pipeline of new talent. Demand for trained solar installers is expected to remain strong, with the Bureau of Labor Statistics projecting that demand for the jobs will grow 27% by 2031.
"This really does give people a path to a decent paying job with a level of skill that is transferable between different companies. It uplifts the entire local community and the communities we serve, which are vibrant and diverse - but face challenges of low-income and inequitable access to high-paying jobs," said Richard Lintin, communications and marketing director of GRID Inland Empire.
Tribal Program
GRID works locally through eight affiliate offices in California, Colorado, the Mid-Atlantic region, and also runs a Tribal Program headquartered in Denver and an International Program that serves Nicaragua, Nepal and Mexico.
In 2018 U.S. Bank expanded its national partnership to include the Tribal Program, which works with Tribal leaders to provide the resources to implement solar projects including the financing, knowhow and job training to members of the community to build the solar installations. The projects themselves not only benefit the tribal communities by reducing energy costs, providing renewable energy and job training, but also gives them more control over their energy resources – which GRID says is important as Indigenous lands that have a long history of energy exploitation.
In addition of its support for the Tribal Program through grants, U.S. Bank also supports the American Indian College Fund through renewable energy scholarships – most recently funding a $25,000 in scholarships for the 2021-2022 academic year.
Learn more about U.S. Bank here
, full_html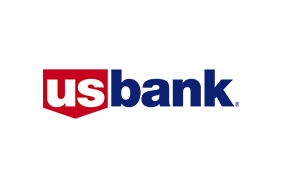 U.S. Bank
U.S. Bank
About U.S. Bank
U.S. Bancorp, with approximately 70,000 employees and $601 billion in assets as of September 30, 2022, is the parent company of U.S. Bank National Association. The Minneapolis-based company serves millions of customers locally, nationally and globally through a diversified mix of businesses: Consumer and Business Banking; Payment Services; Corporate & Commercial Banking; and Wealth Management and Investment Services. The company has been recognized for its approach to digital innovation, social responsibility, and customer service, including being named one of the 2022 World's Most Ethical Companies and Fortune's most admired superregional bank. Learn more at usbank.com/about.
More from U.S. Bank