Published 12-22-22
Submitted by Duke Energy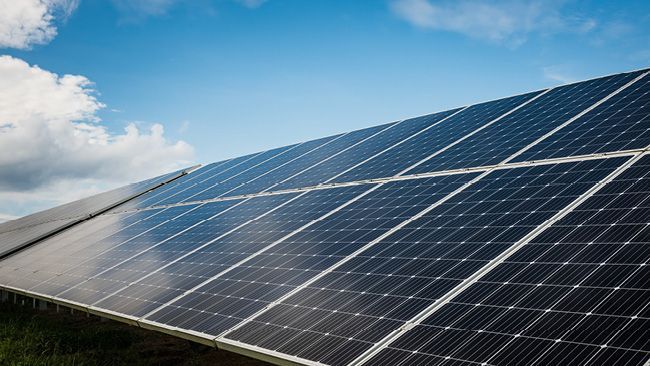 Toyota North America has signed a 15-year purchase agreement for the solar energy produced by the project
CHARLOTTE, N.C., December 22, 2022 /CSRwire/ – Duke Energy Sustainable Solutions is expanding its solar energy portfolio by acquiring the 100-megawatt (MW) Wildflower Solar project from Clearway Energy Group. The solar project will generate enough energy to power approximately 21,000 homes.
Duke Energy Sustainable Solutions* is a non-regulated commercial brand of Duke Energy (NYSE: DUK).
The site, which is expected to begin full construction in late 2022 and achieve commercial operation in late 2023, is located in Desoto County, MS. It will be the first Mississippi based renewable energy project for Duke Energy Sustainable Solutions.
Toyota North America has signed a 15-year virtual power purchase agreement for up to 80 MWs of the solar energy produced by the project. The agreement will financially settle on an as-generated basis tied to the project's real-time energy output.
Wildflower Solar, which is located in proximity to Toyota's manufacturing facility in Mississippi, will help the automotive manufacturer replace the high emission electricity used in its operations with zero emissions renewable electricity on the grid. The move represents another major step towards Toyota's goal of achieving carbon neutrality in its operations by 2035.
"We're excited to continue to expand our commercial solar portfolio and enter into the Mississippi market, which will build upon the area's clean energy resources," said Chris Fallon, president of Duke Energy Sustainable Solutions. "Once complete, Wildflower Solar will further diversify Mississippi's energy infrastructure, while also reducing Toyota's emissions from its North American operations."
"Our collective future depends on clean mobility, clean air, clean water and biodiversity," said Kevin Butt, director of sustainability for Toyota Motor North America. "Renewable energy sources, like solar, are a key to achieving our goal of carbon neutrality and our purchase from Wildflower alone has the potential to reduce Toyota's carbon footprint in North America by as much as 8 percent."
Duke Energy Sustainable Solutions will own and operate the project, which is expected to employ 300 at peak construction. Along with indirect economic benefits that accompany solar project development, such as increased local spending in the service and construction industries, the Wildflower Solar facility will also have a positive economic impact on the local community by providing significant tax revenues for the Mississippi public schools.
As one of the nation's top renewable energy providers, Duke Energy has more than 10,500 MW of solar and wind energy.
About Duke Energy Sustainable Solutions
Duke Energy Sustainable Solutions is a leader in sustainable energy, helping large enterprises reduce power costs, lower emissions and increase resiliency. The team provides wind, solar, resilient backup power and managed energy services to over 1,000 projects across the U.S., with a total electric capacity of more than 5,100 megawatts of nonregulated renewable energy.
Duke Energy Sustainable Solutions is a nonregulated commercial brand of Duke Energy (NYSE: DUK), a Fortune 150 company and one of the largest energy holding companies in the U.S., headquartered in Charlotte, N.C.
The brand includes the following subsidiaries of Duke Energy Corporation that are registered to transact business in various states and may be branded as Duke Energy Sustainable Solutions for marketing purposes: Duke Energy One, Inc.; Duke Energy Commercial Enterprises, Inc.; Duke Energy Renewables, Inc.; Duke Energy Renewables Commercial, LLC; Duke Energy Renewable Services, LLC.; Duke Energy Renewables Storage, LLC; Duke Energy Renewables Wind, LLC.; Duke Energy Renewables Solar, LLC.; and REC Solar Commercial Corporation.
About Clearway Energy Group
Clearway Energy Group is leading the transition to a world powered by clean energy. Along with our public affiliate Clearway Energy, Inc., we own and operate more than 8 gigawatts of renewable and conventional energy assets across the country. As we develop a nationwide pipeline of new renewable energy projects for one future, Clearway's 5.7 gigawatts of wind, solar and energy storage assets offset the equivalent of more than 10.5 million metric tons of carbon emissions for our customers today. Clearway Energy Group is headquartered in San Francisco with offices in Carlsbad, California; Scottsdale, Arizona; Houston; and Princeton, N.J. For more information, visit clearwayenergygroup.com
About Toyota
Toyota (NYSE:TM), creator of the Prius hybrid and the Mirai fuel cell vehicle, is committed to building vehicles for the way people live through our Toyota and Lexus brands. Over the past 60 years, we've built more than 40 million cars and trucks in North America, where we have 14 manufacturing plants, 15 including our joint venture in Alabama (10 in the U.S.), and directly employ more than 47,000 people (over 36,000 in the U.S.). Our 1,800 North American dealerships (nearly 1,500 in the U.S.) sold more than 2.4 million cars and trucks (more than 2.1 million in the U.S.) in 2020.
Cautionary Language Concerning Forward-Looking Statements
This document includes forward-looking statements within the meaning of Section 27A of the Securities Act of 1933 and Section 21E of the Securities Exchange Act of 1934. Forward-looking statements are based on management's beliefs and assumptions. These forward-looking statements are identified by terms and phrases such as "anticipate," "believe," "intend," "estimate," "expect," "continue," "should," "could," "may," "plan," "project," "predict," "will," "potential," "forecast," "target," "outlook," "guidance," and similar expressions. Various factors may cause actual results to be materially different than the suggested outcomes within forward-looking statements; accordingly, there is no assurance that such results will be realized. These risks and uncertainties are identified and discussed in Duke Energy's most recent Annual Report on Form 10-K and subsequent quarterly reports on Form 10-Q filed with the
Securities and Exchange Commission ("SEC") and available at the SEC's website at www.sec.gov. In light of these risks, uncertainties and assumptions, the events described in the forward-looking statements might not occur or might occur to a different extent or at a different time than Duke Energy has described. Duke Energy expressly disclaims an obligation to publicly update or revise any forward-looking statements, whether as a result of new information, future events or otherwise.
Contact: Valerie Patterson
24-Hour: 800.559.3853
View original content here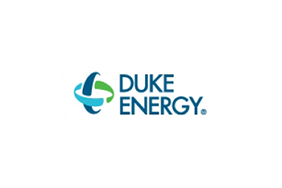 Duke Energy
Duke Energy
Duke Energy (NYSE: DUK), a Fortune 150 company headquartered in Charlotte, N.C., is one of America's largest energy holding companies. Its electric utilities serve 8.2 million customers in North Carolina, South Carolina, Florida, Indiana, Ohio and Kentucky, and collectively own 50,000 megawatts of energy capacity. Its natural gas unit serves 1.6 million customers in North Carolina, South Carolina, Tennessee, Ohio and Kentucky. The company employs 27,600 people.
Duke Energy is executing an ambitious clean energy transition to achieve its goals of net-zero methane emissions from its natural gas business by 2030 and net-zero carbon emissions from electricity generation by 2050. The company has interim carbon emission targets of at least 50% reduction from electric generation by 2030, 50% for Scope 2 and certain Scope 3 upstream and downstream emissions by 2035, and 80% from electric generation by 2040. In addition, the company is investing in major electric grid enhancements and energy storage, and exploring zero-emission power generation technologies such as hydrogen and advanced nuclear.
Duke Energy was named to Fortune's 2023 "World's Most Admired Companies" list and Forbes' "World's Best Employers" list. More information is available at duke-energy.com. The Duke Energy News Center contains news releases, fact sheets, photos and videos. Duke Energy's illumination features stories about people, innovations, community topics and environmental issues. Follow Duke Energy on Twitter, LinkedIn, Instagram and Facebook.
More from Duke Energy