Published 12-20-22
Submitted by MetLife, Inc.
April's continually inspired by our employees' empathy and the work we do to make a difference in underserved communities around the world. At MetLife, it's #AllTogetherPossible

*Working at MetLife*
At MetLife, when all of us come together, even more is possible. At the heart of our culture lies a passion for people, where we value all perspectives and voices, and everyone has access to what they need to succeed. When you grow, we all do. When you improve, so do we. When you're the best, we are, too. As part of MetLife's team, you're building on a 150+ year history, helping to map out the next century, protecting people's finances and their loved ones. That's why we stand firmly behind you with support, development, benefits, flexibility, and a whole lot of cheering. Because when you reach your potential, you help the world reach theirs.

*Our Commitment to Global Diversity, Equity & Inclusion*
We are building a purpose-driven and inclusive culture that energizes employees to make a difference. MetLife's diversity of people commitment ensures our employees are empowered, thriving, and feel like they belong. These efforts begin with our purpose — Always with you, building a more confident future. As a purpose-driven company, we are strengthening our resolve to help build a workforce and society that protects all people, values all voices, and creates economic growth and opportunity for all. We believe in possibilities, making progress together starting with our people.

To learn more, visit here
<https://www.metlife.com/about-us/global-diversity-equity-inclusion/our-people/>

Join MetLife and let's find out what we can build together.

Learn more about working at MetLife and our open roles by visiting Jobs at MetLife <https://jobs.metlife.com/>

Interested in experiencing our purpose-driven culture firsthand? View our
open roles at https://jobs.metlife.com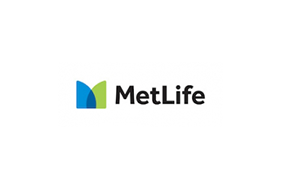 MetLife, Inc.
MetLife, Inc.
MetLife, Inc. has helped generations of people around the world protect their families and finances. As one of the world's leading financial services companies, MetLife provides insurance, annuities, employee benefits and asset management to individual and institutional customers. United by its purpose—Always with you, building a more confident future—MetLife is adapting to meet the needs of a rapidly changing world and strengthening its commitments to address critical challenges such as climate change, gender and racial inequality, and disadvantaged communities.
Visit MetLife's website

Read about MetLife's sustainability strategy

Learn more about the work of MetLife Foundation
More from MetLife, Inc.