Published 12-16-22
Submitted by HanesBrands

Since 2014, HBI has partnered with Foundation for Educating a Salvadoran (FESA) to provide physical education programs for more than 500 at-risk children in sports.
This partnership creates opportunities that did not exist before due to local schools' lack of sports infrastructure. The program also works with public schools near the HBI production facilities in El Salvador to help the children of HBI associates and other children in nearby neighborhoods.
Additionally, HBI donated more than 5,000 Champion garments to support the program and encourage these student-athletes to continue to achieve.
"In Central America, playing soccer is an essential part of everybody's childhood," said Teddy Mendoza, "We partner with the FESA Foundation because we believe that sports are a great vehicle to engage with kids in our communities and keep them focused on their education and provide life opportunities."
This year, 16 program participants have been selected to play on the third division of the El Salvador national soccer league, and one earned a full scholarship to FESA's charter high school.
"We've repeatedly seen that when you give students a lift, you lift their families and communities. We are thrilled to help these student-athletes succeed," said Ingrid Sanchez Landos, corporate social responsibility superintendent with HBI.
To learn more about HanesBrands commitment to being a positive force within our communities, click here.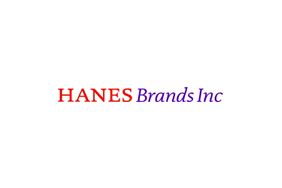 HanesBrands
HanesBrands
About HanesBrands
HanesBrands (NYSE: HBI) makes everyday apparel that is known and loved by consumers around the world for comfort, quality and value. Among the company's iconic brands are Hanes, the leading basic apparel brand in the United States; Champion, an innovator at the intersection of lifestyle and athletic apparel; and Bonds, which is setting new standards for design and sustainability. HBI employs 59,000 associates in 33 countries and has built a strong reputation for workplace quality and ethical business practices. The company, a longtime leader in sustainability, has set aggressive 2030 goals to improve the lives of people, protect the planet and produce sustainable products. HBI is building on its unmatched strengths to unlock its #FullPotential and deliver long-term growth that benefits all of its stakeholders.
More from HanesBrands