Published 12-14-22
Submitted by Henkel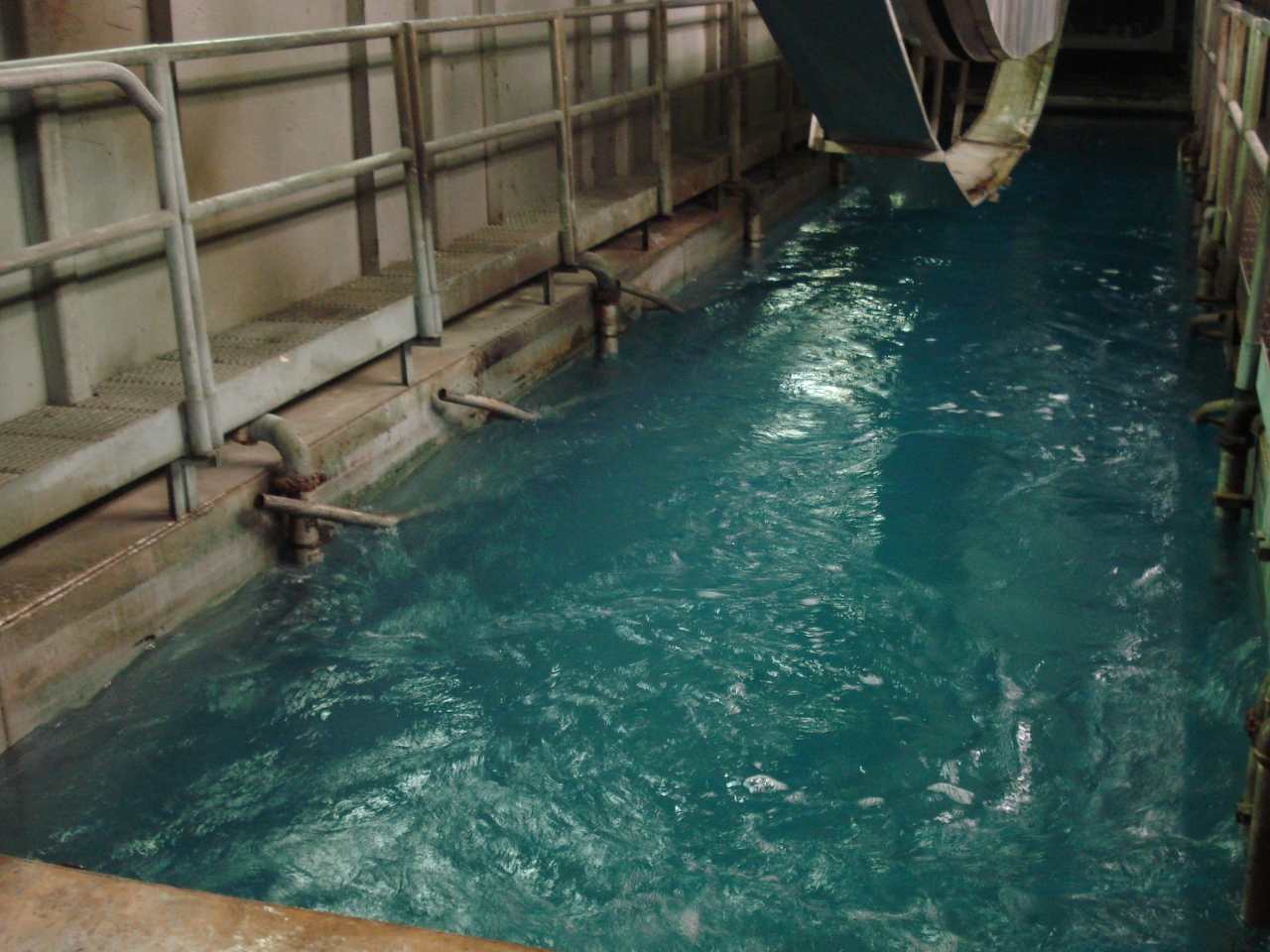 From cars and appliances to office furniture and aluminum cans, pre-treatment of metals before painting paves the way for improved adhesion, increased corrosion protection, and long-term durability.
Henkel is a leading provider of pre-treatments for automakers and other industries and committed to sustainability. Our researchers work tirelessly to develop high-performing solutions that have a reduced impact on the planet.
In October 2022, the Suppliers Partnership for the Environment, a global consortium of key players from the automotive industry, recognized the significant environmental and economic impact of Henkel's PALLUMINA™ thin-film process on the 2021 Toyota Tacoma and Tundra (a process that also earned the prestigious Altair Enlighten Award in 2021) with an award.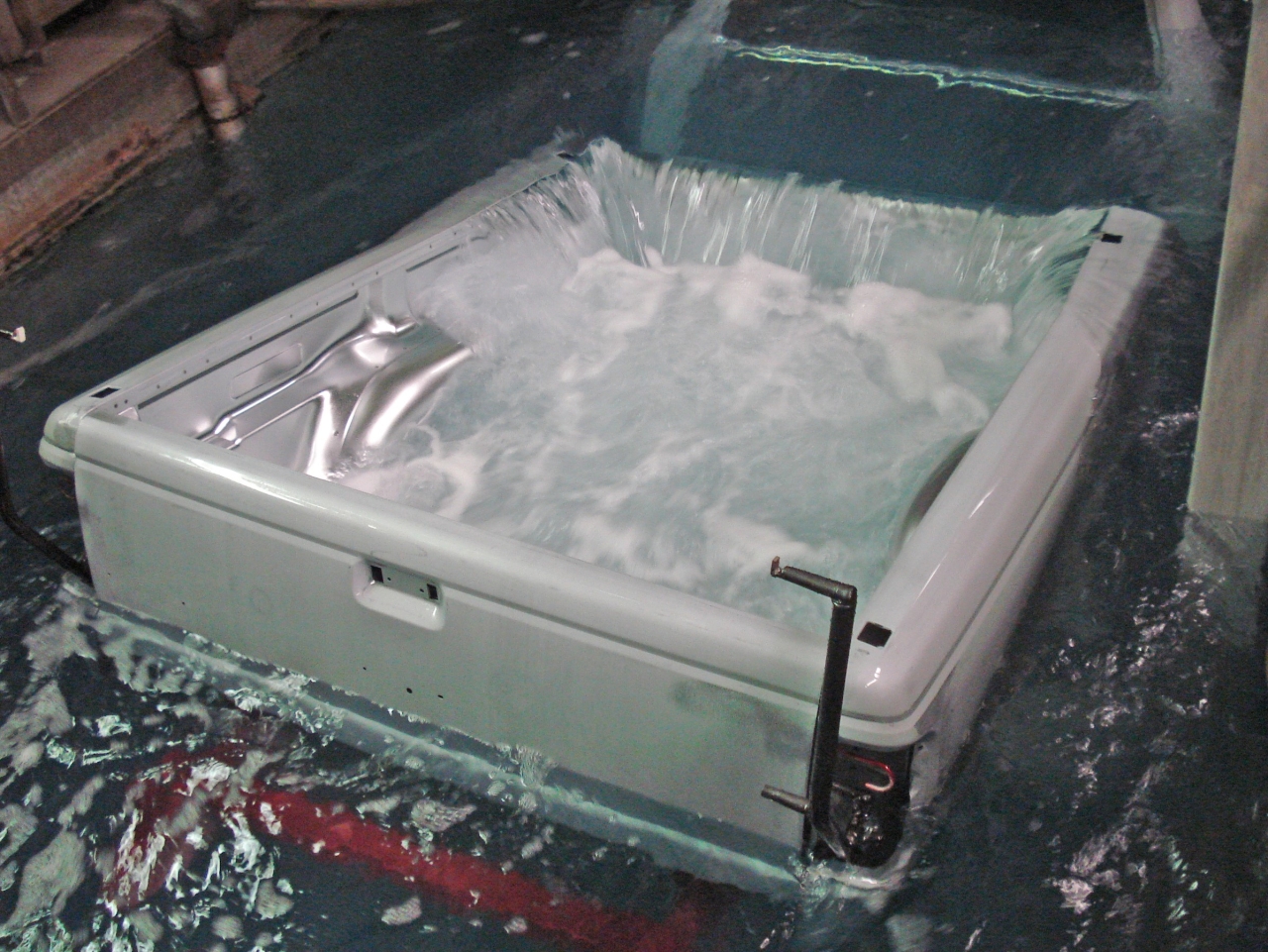 Why Pre-treat?
Whether you're partial to fire-engine red or basic black, pretreatment is key to helping your car's color last.
An essential step in auto manufacturing, pre-treatment is a multi-stage process that removes oils, soils and lubricants from the auto body and then deposits a coating that helps provide corrosion protection. Pretreatment also helps paint adhere to the auto body.
After pre-treatment, the first layer of paint is typically applied through a process known as "electrocoating," where the entire vehicle body is immersed in a tank of paint. Electricity is applied to the paint bath, which causes the paint to adhere to the vehicle body; the electrocoated unit is then cured in an oven.
According to David George, Surface Treatment Technical Manager, Henkel Adhesive Technologies, "During this process, the electrocoat cross-links and bonds the paint to Henkel's PALLUMINA thin-film zirconium coating for a very strong layer of paint adhesion."
The electricity used in the traditional electrocoating process — as well as ovens used to cure paint —make the vehicle paint shop among the highest users of energy across the auto manufacturing process.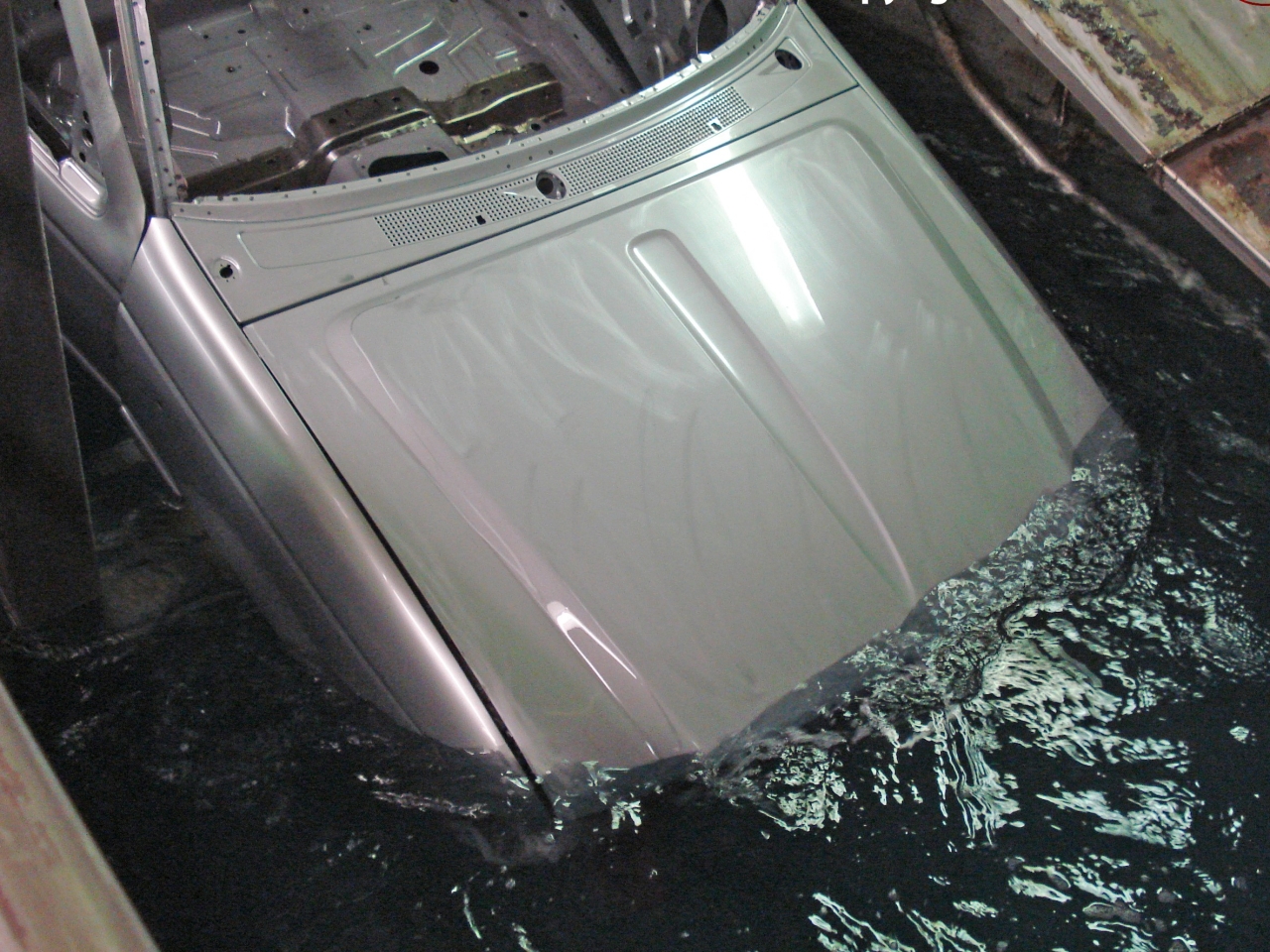 Pre-treatment: Then and Now
While new car models debut every year, the traditional zinc phosphate pre-treatment process used by the auto industry has remained virtually unchanged for decades.
However, as sustainability requirements across the auto industry began to take shape in the early 2000s, Henkel explored pre-treatment alternatives that would reduce reliance on heavy metal phosphates and support "light weighting." This is a key industry strategy to incorporate more aluminum and other lightweight metals into vehicle design to improve fuel efficiency and reduce emissions.
Years of research led Henkel to the more sustainable zirconium oxide-based thin film coating. This innovative thin-film zirconium-based pretreatment shortens the traditional pre-treatment process and requires no regulated chemicals. The Ford Twin Cities Assembly Plant in Minneapolis, MN, was the first plant in the U.S. to convert to Henkel's TecTalis ™thin film process in 2007, and TecTalis is used on the all-aluminum Ford F-150 Truck.
In terms of cost savings and environmental benefits, this marked a pivotal and promising change for the industry, but adoption has been slow.
"After decades of using an established process, many manufacturers were reluctant to move away from zinc phosphate," says George. "Cost benefits and increased aluminum capability led some companies to transition; but in recent years, sustainability has been an influential force in the adoption of TecTalis and PALLUMINA."
Today, more than 6 million vehicles are pretreated every year with Henkel's thin film pre-treatment process under the PALLUMINA and TecTalis brands. That number is expected to grow as sustainability pressures mount.
Accelerating Sustainability
Because it performs well across metal types, Henkel's thin-film process enables automakers to introduce up to 100% aluminum on vehicle bodies. This is a vast improvement over the traditional zinc phosphate process, which limits automakers to about 30% aluminum.
By eliminating heavy metal phosphates, Henkel's thin-film pre-treatment reduces sludge generation by as much as 90%. This in turn reduces the need for chemical cleaning of the tank, and special handling of the waste.
In addition, TecTalis does not require heat in the coating stage, so energy use and costs are greatly reduced. The thin-film process also uses 5 – 20 percent less water than the traditional zinc phosphate process.
With reduced energy, water, labor and disposal costs, manufacturers that convert a site to the TecTalis/PALLUMINA thin-film process stand to save between 20 and 40 percent on overall process costs. For companies looking to build new production sites, the streamlined thin-film process also requires significantly less capital investment.
In terms of cost savings and environmental benefits, thin-film pre-treatment is a game-changing innovation. And the Henkel team continues to improve its suite of thin-film technologies.
"We're currently on the third generation of TecTalis thin film technology, and we are exploring completely new technologies as well," says George. "Sustainability and performance are the main drivers as we continue to innovate and introduce new products and technologies."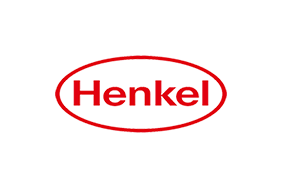 Henkel
Henkel
About Henkel in North America
In North America, Henkel operates across its three business units: Adhesive Technologies, Beauty Care, and Laundry & Home Care. Its portfolio of well-known consumer and industrial brands includes Schwarzkopf® hair care, Dial® soaps, Right Guard® antiperspirants, Persil®, Purex®, and all® laundry detergents, Snuggle® fabric softeners as well as Loctite®, Technomelt® and Bonderite® adhesives. With sales of around 6 billion US dollars (5 billion euros) in 2019, North America accounts for 26 percent of the company's global sales. Henkel employs approximately 9,000 people across the U.S., Canada and Puerto Rico. For more information, please visit www.henkel-northamerica.com, and on Twitter @Henkel_NA.
About Henkel
Henkel operates globally with a well-balanced and diversified portfolio. The company holds leading positions with its three business units in both industrial and consumer businesses thanks to strong brands, innovations and technologies. Henkel Adhesive Technologies is the global leader in the adhesives market – across all industry segments worldwide. In its Laundry & Home Care and Beauty Care businesses, Henkel holds leading positions in many markets and categories around the world. Founded in 1876, Henkel looks back on more than 140 years of success. In 2019, Henkel reported sales of more than 20 billion euros and adjusted operating profit of more than 3.2 billion euros. Henkel employs more than 52,000 people globally – a passionate and highly diverse team, united by a strong company culture, a common purpose to create sustainable value, and shared values. As a recognized leader in sustainability, Henkel holds top positions in many international indices and rankings. Henkel's preferred shares are listed in the German stock index DAX. For more information, please visit www.henkel.com.
More from Henkel