Published 12-14-22
Submitted by P&G
More than one billion people around the world have a disability. We understand that people with different abilities have unique strengths and perspectives, and we are working to create an inclusive environment — across the spectrum of disabilities — so all employees can reach their full career potential and help us grow our business.
As we recognize International Day of Persons with Disabilities (IDPD) on December 3, we acknowledge and thank our employees and change-making partners who help drive our culture of understanding, empathy and trust through the sharing of their own lived experiences. Their talents, contributions and determination are helping us create the supportive communities that connect our employees with disabilities to the resources they need to unleash their full potential. Together we are building a culture of disability confidence.
Inclusion Means Action
Representation of people with disabilities at all levels of leadership is critical to meeting our commitment to inclusion. That is why we are one of the first 75 companies to join Generation Valuable, a new leadership program created by our disability inclusion partner, The Valuable 500, which launches during this year's IDPD. Generation Valuable is an important program designed to build the professional careers of people with disabilities while providing valuable insights to senior leadership on disability inclusion. Scott Van Nice, IT Director, and Sundar Raman, Chief Executive Officer, Fabric & Home Care, will be working together over the next year to drive disability inclusion across our business, from our workplace culture to consumer experience.
Accessibility Made Safe, Simple and Sustainable
As a culture of inclusivity reaches our plants, offices, products and our consumers. It makes a difference in the world we all share.
Recently launched in Europe, Ariel ECOCLIC® box is the first Ariel laundry pack to be both certified child-safe and designed to be inclusive and intuitive to use for all adults, thanks to its ergonomic opening system powered by extensive research. Ariel has also designed large, clear and legible opening instructions placed at the top of the pack to make sure the box is easy and comfortable to open for all, including those with dexterity, visual and/or cognitive impairments.
Ariel's ECOCLIC® box also includes two ground-breaking features located on the top panel to help those with visual impairments: a tactile marker, denoting that the package contains laundry detergent, and NaviLens technology to allow visually impaired individuals leveraging the app to access the product information. Additionally, to provide all parents peace of mind when reclosing the pack, Ariel scientists have designed a reassuring 'click' feature to signal that the pack has been properly closed.
Click here to find out more about how it works, why it's safe and the changes Ariel has made to lead the way in product accessibility.
Disability Confidence Inspires Inclusion
Honoring our employee and brand experiences and contributions means that we can develop innovative solutions that solve real life challenges and have authentic community impact.
Spain's "Imbatibles. Capaces de Todo." campaign paves the road to the Paralympics in Paris in 2024 by including millions of people with disabilities in Spain on the journey. The three-year initiative includes a partnership with the Spanish Paralympic Committee and engages corporate and community organizations to increase universal access and promote inclusive sports. Watch the campaign's kickoff advertisement, featuring Paralympic triathlon champion Susana Rodríguez and Paralympic swimming champion Teresa Perales.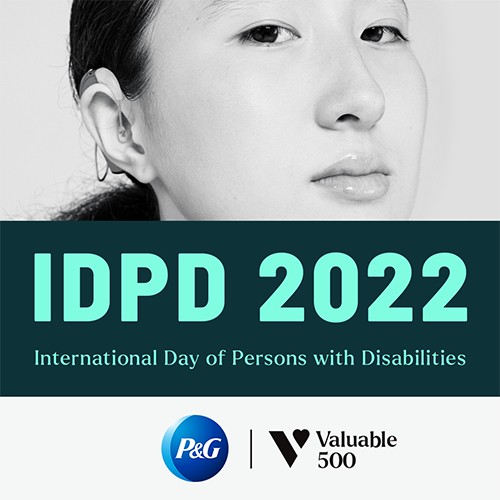 Equality for All
At P&G, we know it is the power of our differences, and the strength of our togetherness, that drives growth and value creation. We remain committed to providing a disability confident culture, one that creates a sense of belonging and enables equal access and opportunity.
By supporting communities and inspiring actions that resonate with people with disabilities through our brands, people, partnerships and platforms, we will continue to advance toward true equality and equity, build new audiences, move communities forward and build a more inclusive and accessible world for all.
Learn more from some of P&G's disability champions who inspire and act across our company: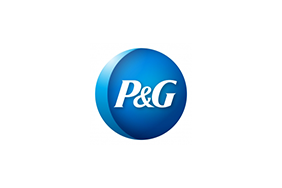 P&G
P&G
P&G defines our commitment to sustainable development as "ensuring a better quality of life for everyone, now and for generations to come." We have a long heritage as a sustainability leader and we remain committed to improving consumers' lives through P&G brands and by contributing to the sustainability of our planet and the communities in which we live and work.
More from P&G