Published 12-14-22
Submitted by Arrow Electronics, Inc.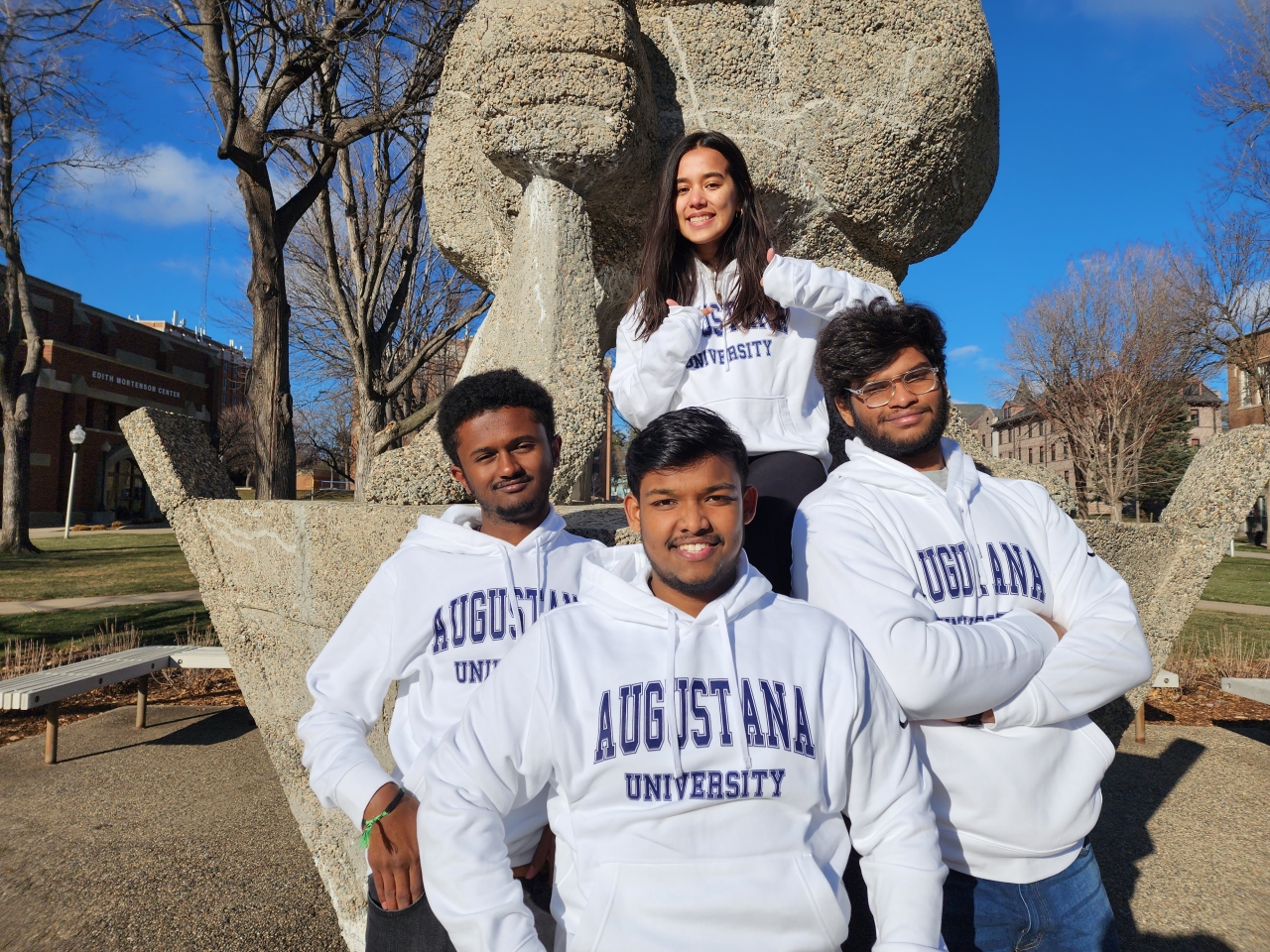 An international student team from Augustana University in South Dakota has won the 2022 Call for Code Global Challenge with a smart phone app to solve local hunger and food distribution issues.
Since its inception in 2018, Arrow Electronics has supported the competition that encourages software developers and other technologists worldwide to develop solutions for issues ranging from climate change and natural disasters to water quality and waste management.
The Augustana solution called GardenMate connects growers with individuals who need food by using location map API tracking to build a network of local buyers and producers. The app allows growers to list their available produce and sell it or donate it to other app users in the community.
According to the U.N., 30 percent of the world's population lack year-round access to adequate food. Many low-income neighborhoods are described as "food deserts" because residents don't have access to fresh fruits and vegetables necessary for a healthy diet.
Gardeners and small farmers throw away or compost excess crops because they have no immediate market for the perishable bounty. In the U.S. alone, home gardeners dispose of 11.5 billion pounds of produce annually.
The Augustana team includes students born in Ethiopia, India and Nepal who experienced food distribution problems in their home nations, only to encounter them in the U.S. as well.
The app also employs IBM Watson AI and Language Translator to provide localized gardening advice to individual gardeners in multiple languages to choose climate-suitable crops, reduce the use of chemical fertilizers and pesticides and improve soil conditions.
GardenMate's developers received a $200,000 prize for winning Call for Code. As part of its support, Arrow offers Call for Code winners with in-kind solution support, along with support from IBM and the Linux Foundation.
About Arrow Electronics:
Arrow Electronics guides innovation forward for over 220,000 leading technology manufacturers and service providers. With 2021 sales of $34 billion, Arrow develops technology solutions that improve business and daily life. Learn more at fiveyearsout.com.
About IBM: For more information, please visit www.ibm.com.
About Call for Code:
Launched by David Clark Cause with IBM and the U.N., Call for Code invites developers and problem solvers around the world to build and contribute to sustainable open-source technology projects that address social and humanitarian issues, while ensuring the top solutions are employed to make a demonstrable difference. Call for Code

Arrow Electronics, Inc.
Arrow Electronics, Inc.
Arrow Electronics' Corporate Social Responsibility (CSR) program guides today's innovators to a better tomorrow. With our help, our partners will transform their ideas into real and influential achievements that will help people and the communities in which Arrow works.And just as technology touches all facets of our lives, we intend to foster new, cross-cutting collaborations between Arrow, CSR partners, customers and suppliers, so efforts yield astonishing and unforeseen results. Working together, we can make the world a better place — now and Five Years Out.
Learn more at www.fiveyearsout.com.
More from Arrow Electronics, Inc.