Published 12-14-22
Submitted by Bayer

Almost one third of American farmers are women, totaling nearly one million. Women all over the world are pursuing higher education in agriculture, and opportunities exist for careers in computer science, business, biology, policymaking, sales, and many other roles. In the US, professional agriculture sorority Sigma Alpha is bringing these women together to support each other in the pursuit of their passions.
Sigma Alpha on Campus
The national mission of Sigma Alpha is to "cultivate professional women in agriculture," and the members of the Alpha Upsilon chapter at Murray State University in Murray, Kentucky, are following that mission on their own campus. Supporting and encouraging each other in this traditionally male-dominated industry helps position these women for successful careers in ag. Their chapter activities and those of the Hutson School of Agriculture at Murray State are closely related; both are focused on encouraging young women to pursue their ag dreams, and are equipping them with the knowledge and confidence to do so.
Megan Terry, a junior agricultural education major, knew that Sigma Alpha was a big commitment. "I wanted to see them from an outsider's standpoint before fully committing," she said. In retrospect, she wishes she would have joined sooner. The tutoring and mentoring opportunities she's had surpassed all expectations.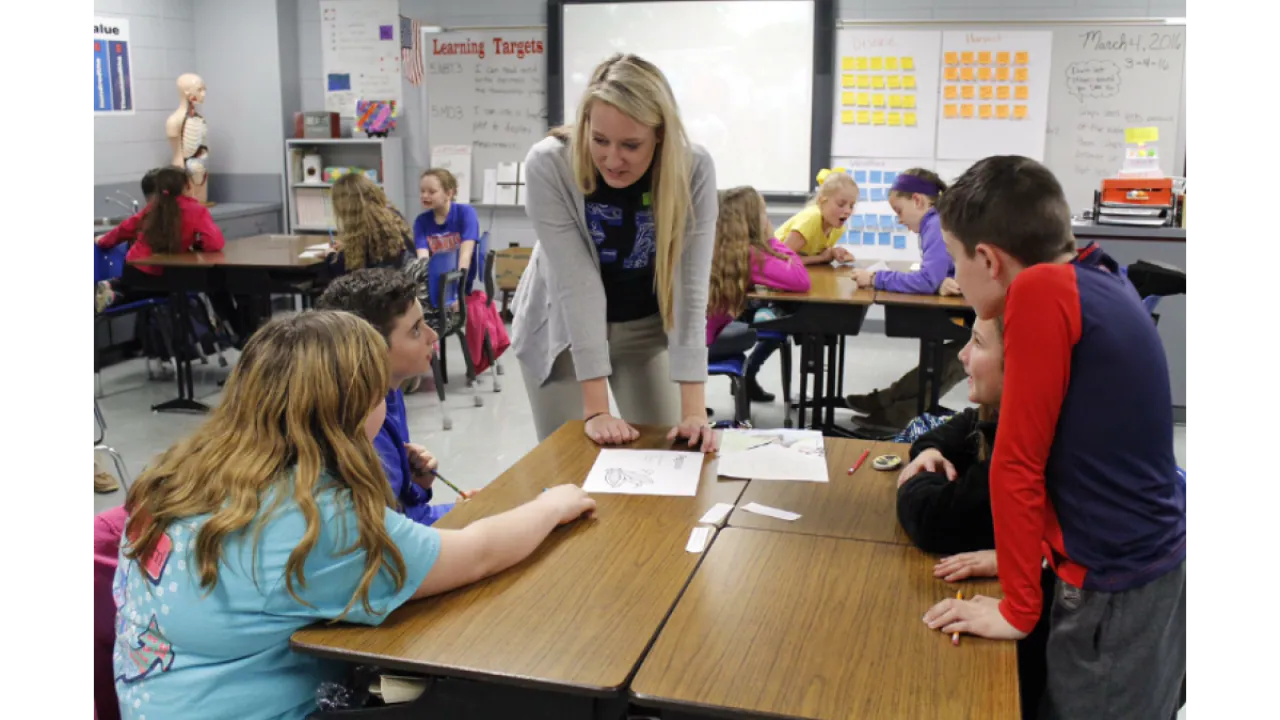 Despite being surrounded by other women with a passion for agriculture, Megan knows that women remain a minority in the field. Sigma Alpha is a place where women come together to encourage each other to succeed, and she hopes the industry will continue to embrace more inclusivity for women.
"We need support groups like Sigma Alpha to help us grow," Megan said. "So we can be as prepared as possible to enter the workforce."
"It's important that we try and educate about the practices and principles used in agriculture. Give people the resources to understand, and don't write them off as ignorant."
Megan Terry, Agricultural Education Major at Murray State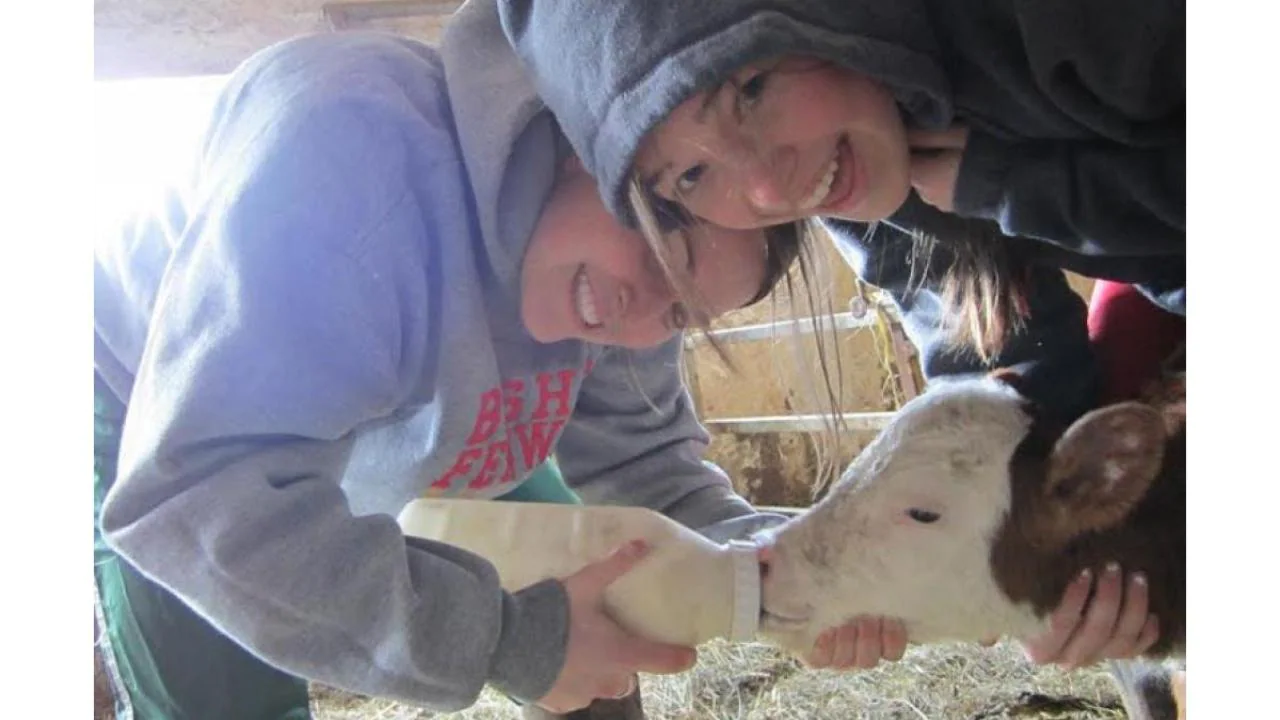 Challenging the Rules of Agriculture Education
The members of Sigma Alpha's Alpha Upsilon chapter were the proud winners of the 2016 Agriculture Education Challenge, sponsored by Bayer. The challenge asked participating chapters to develop a training workshop for grades 4-8 that explored a common myth about modern agriculture.
"It was one of the first times I got to walk into a classroom and teach!" said Allie Steiner, also a junior agricultural education major at Murray State. With their lesson plan, the young women set out to break down the stigma of GMOs.
Presenting to elementary age students, Megan, also involved in the Challenge, had initial reservations about introducing a topic as complicated as genetically modified organisms. Using an activity designed to show the children the possible challenges posed by Mother Nature, and then giving them the opportunity to "design" their own crop that can withstand unpredictable events, the Challenge team was able to break down a complex subject to demonstrate the power of technology and innovation.
"If you have an opinion, do your research and find out," said Allie. "We're all feeding families. Our goal is fresh, healthy food."
For Allie, continuing to involve children in these discussions is critical. She believes that starting the conversation with students when they're young prepares them to help educate their own families.
"Food touches everyone—everyone cooks...People who don't grow up on farms don't think often about where their food comes from," she said.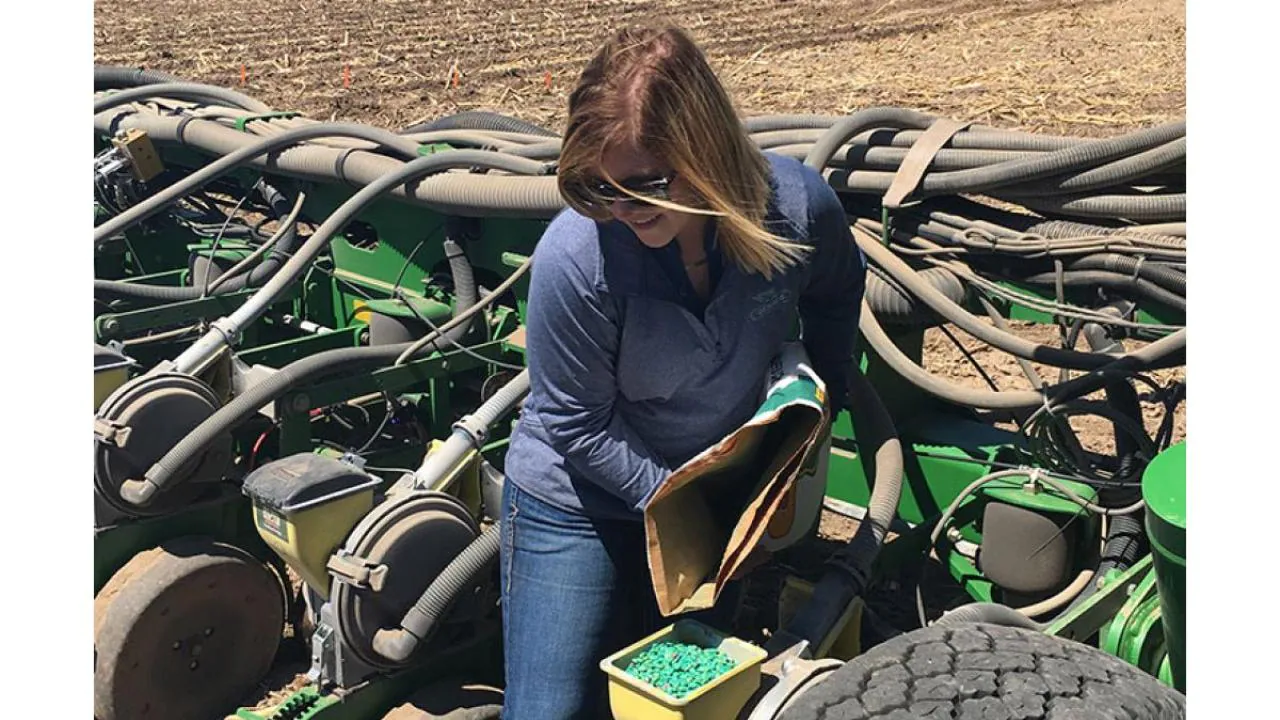 Sigma Alpha in the Business World
A wide variety of career options await Sigma Alpha alumni. Shelby Fuhr, an alumna of the Alpha Upsilon chapter at Murray State, is a District Sales Manager for Bayer in Omaha, Nebraska.
"I was interested in seed sales," said Shelby. "I was observant as a kid about farming operations happening around me, but I didn't know why farmers did certain things."
There's no doubt that being a member of Sigma Alpha helped Shelby launch her career at Bayer.
"Networking is huge. It's how I was able to get in at Bayer," she said. "Sigma Alpha fostered my comfort level in networking."
It's not the only part of being a Sigma Alpha alumna that's positively impacted her career. "I spent time with people with the same values as me," Shelby said. "There's an organization that's committed solely to bettering ag by developing professional women... Having a network of women to tap into is helpful."
Bayer felt like the most natural place for Shelby to take her career to the next level. She believes people don't realize how much time and money Bayer invests in education and research.
"You can't be an expert if you don't do the research," said Shelby. "I just care that people develop opinions based on fact."
There's no doubt in Shelby's mind that it's important for companies in the industry like Bayer to support the next generation of professionals.
"In order to meet our needs, we have to continue to develop technology. Helping the next generation is key because they will help further the industry."
Shelby Fuhr, Alumna of the Alpha Upsilon Chapter at Murray State and District Sales Manager for Bayer
A Shared Goal for Modern Agriculture
Agriculture is the oldest and largest industry in the world. This ancient profession has embraced modern technologies and practices, which are being used to solve challenges like a changing climate and meeting the food demands of our growing world. The millions of women who work in agriculture are going to be a part of designing solutions to these emerging challenges. Companies like Bayer look for bright minds engaged in and passionate about agriculture—and it all starts with organizations like Sigma Alpha that empower women to aspire to successful ag careers.
View original content here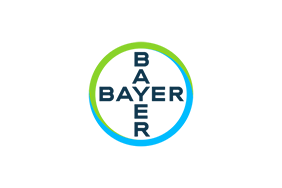 Bayer
Bayer
Bayer: Science For A Better Life
Bayer is a global enterprise with core competencies in the Life Science fields of health care and agriculture. Its products and services are designed to benefit people and improve their quality of life. At the same time, the Group aims to create value through innovation, growth and high earning power. Bayer is committed to the principles of sustainable development and to its social and ethical responsibilities as a corporate citizen. In fiscal 2015, the Group employed around 117,000 people and had sales of EUR 46.3 billion. Capital expenditures amounted to EUR 2.6 billion, R&D expenses to EUR 4.3billion. These figures include those for the high-tech polymers business, which was floated on the stock market as an independent company named Covestro on October 6, 2015. For more information, go to www.bayer.com.
More from Bayer