Published 12-14-22
Submitted by Cisco Systems, Inc.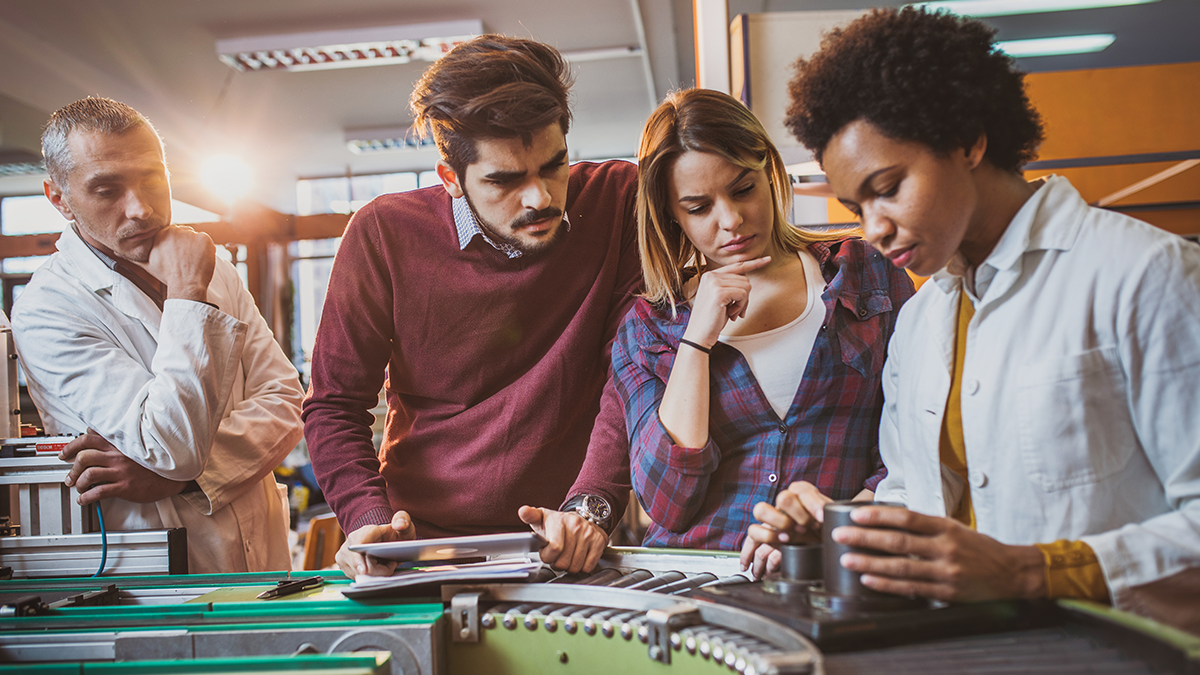 An inclusive future is one in which everyone has a path to economic opportunity. To do this, we must provide people with equitable access to the knowledge, skills, and resources needed to support themselves and their families toward long-term resilience and economic security. A big part of this is investing in entrepreneurship. Through our social investments, Cisco aims to support both micro- and small-business entrepreneurs as well as startup entrepreneurs who create jobs and contribute to community development and economic growth.
U.S. President Obama designated November as National Entrepreneurship Month in 2011 to encourage more access to capital for entrepreneurs and expand mentorship opportunities, so everyone has the chance to develop innovative solutions that help people, communities, and the planet thrive.
We're sharing different ways we invest in entrepreneurship, not just in the United States but across the globe in impact areas such as education, economic empowerment, and climate.
Closing the entrepreneurial gap in education
Cisco Foundation Education Portfolio grantee WeThrive Education works to achieve economic justice and close opportunity gaps by equipping young people from low-income communities to become entrepreneurial leaders. WeThrive founder Daquan Oliver started the first of many business ventures when he was just seven years old and quickly realized being an entrepreneur was a pathway to prosperity. In 2014, he began WeThrive to deliver online entrepreneurial education to young people from backgrounds like his.
Kyle Thornton, manager of the education investment portfolio for Cisco and the Cisco Foundation shared, "Cisco supports WeThrive in their efforts to amplify access to entrepreneurship education for youth and in particular historically underserved teens."
The entrepreneurial training program is delivered through a website and mobile app, and youth can also connect with volunteer mentors through virtual office hours. All participants receive seed funding and support toward launching their companies. Cisco's first grant to WeThrive was intended to help expand the use of its Direct-to-Youth (D2Y) platform across the United States. WeThrive recently reported that Cisco funding enabled them to reach an additional 496 students, of whom 94 percent were people of color and 85 percent were low-income. Additionally, 94 percent of participating students created a company and earned a combined $15K in real revenue; 70 percent earned a net profit.
Daquan shared, "The social entrepreneurial skills youth gain — which they're otherwise unlikely to learn during their K-12 years — are a catalyst for reversing economic injustices by preparing them to lead a wave of economic revitalization that is owned and controlled by their communities."
Investing in impactful ideas, inclusively
Great ideas come from diverse lived experiences, backgrounds, and places. One of the biggest challenges for entrepreneurs building great ideas into businesses is access to capital, particularly among women and founders of color. Venture Capital (VC) is famously exclusive—most early-stage VCs select investments are made through "pattern recognition" and warm introductions. The results are clear, with more than 90 percent of VC deployed to male-led startups and only about three percent to Black, Latinx, or Indigenous founders. Village Capital (VilCap), a Cisco Foundation Economic Empowerment Portfolio grantee, unlocks capital for startups building solutions for emergent environmental, social, and economic challenges worldwide. To help mitigate implicit bias and improve the inclusiveness of investing, Cisco is funding the design and development of VilCap's Abaca web app, with 16,000 entrepreneur members and growing.
A critical insight from VilCap's design research was an awareness among investors of implicit bias and a willingness to change. As one investor said, "I feel motivated to increase the number of investments I make in underrepresented founders but haven't been able to make that a reality in my portfolio." Now, VilCap is developing tools to gather identity and demographic data from founders in a culturally sensitive and private manner and to visualize founder diversity in each stage of an investor's process. With better data and tools, more motivated investors will be able to diagnose blind spots and make backing impactful ideas a reality.
"Cisco is supporting VilCap's work to increase investment in high potential start-ups led by women and people of color, and to strengthen the overall capacity of the ecosystem of entrepreneur support organizations that work with these start-ups," explained Charu Adesnik, Executive Director of the Cisco Foundation and Director of Cisco's Social Innovation Investments.
Helping diverse-led startups succeed
Women-led companies receive three percent of venture capital funding — and companies led by women of color receive even less. Astia, a Cisco Foundation Economic Empowerment Portfolio grantee, transforms how businesses are funded — providing capital, connections, and guidance to fuel the growth of highly innovative, women-led ventures worldwide. Last year, Astia launched a $100M early-stage venture fund to address the extraordinary disparity in funding for companies that include women in founding or executive roles. CEO of Astia, Sharon Vosmek, shared, "The exciting thing about focusing on solutions within the innovation economy is that entrepreneurship is the fastest path to creating a more equitable economy."
Astia is working to promote change with a global ecosystem of investors and advisors dedicated to inclusion. The organization has a strong track record of investors seeing a return and making additional investments. Cisco has provided funding to help Astia develop a tech-enabled platform to enhance how they source and screen companies applying for investment and remove bias from the investment process. We also support their work to connect companies to investors and networks and institute new tools to track ESG metrics. This will enable Astia to enhance both the scale and impact of its work.
"Toward Cisco's goal of powering an inclusive future for all, we are proud to support Astia," Charu continued, "whose combination of capital, advice, and networks levels the playing field for high-growth potential, minority and women-led companies."
Providing support to African entrepreneurs
Derived from the word harambee — Swahili for "working together towards a common purpose" — the Harambe Entrepreneur Alliance (Harambe) was founded in 2008 by Okendo Lewis-Gayle. Harambe, a Cisco Foundation Economic Empowerment Portfolio grantee, identifies promising young African entrepreneurs, Harambeans, and provides them with access to training, mentors, capital, and markets, and a network of advisors. At its core, Harambe is a network that provides an ecosystem of support for the entrepreneurial aspirations of highly educated, innovative, young African entrepreneurs spearheading high-impact business and social ventures across Africa.
Harambe's ecosystem of support has a multiplier and transformative effect — for each Harambean, their business, the people they employ, their communities, and their countries. Harambeans are emboldening a generation of African innovators and developing an entrepreneurial ecosystem to transform ideas into scalable solutions across Africa. Their unique differentiator is that they target support to African entrepreneurs who desire to launch business and social ventures in Africa, transforming and building Africa's future from within.
Cisco has provided capacity-building support to Harambe and has also established an investment fund to support promising Harambean businesses, like MAX, a tech-enabled company on a mission to make mobility accessible, safe, reliable, and sustainable for one billion Africans.
Accelerating economic and social impact
Cisco Foundation Economic Empowerment Portfolio grantee, Entrepreneurship for All (EforAll), is an innovative nonprofit organization with a mission to accelerate economic and social impact on communities nationwide through inclusive entrepreneurship. The power of their model is clear: EforAll's highly diverse alums are starting a wide range of local businesses, creating jobs, and stimulating community-level economic development.
Charu Adesnik shared, "Cisco is a proud supporter of EforAll in their work to replicate their model to other U.S. cities, scale to reach more people, and empower more aspiring entrepreneurs."
EforAll offers two primary programs at no cost to aspiring entrepreneurs: community pitch contests and a one-year Accelerator Program, which includes intensive business training, dedicated mentors, and access to an extended professional network. Programs are offered in English and Spanish. EforAll CEO, Meralis Hood shared, "We are proud of the diversity of the participants in our program. Through proactive outreach into our communities, we find people who are classically underrepresented as entrepreneurs. We give them a space to share their business ideas, encourage them, and pair them with dedicated mentors to help them get the support needed to get their business started."
Providing founder-friendly financing for climate entrepreneurs
Enduring Planet is a Portland, Oregon-based fintech lending platform providing founder-friendly growth financing for climate tech startups. A Cisco Foundation Climate Impact Portfolio grantee, Enduring Planet invests broadly across small and midsized businesses (SMBs) and startups in the United States tackling the climate crisis, providing these companies with revenue-based financing and grant advances. This can include teams working to reduce emissions, remove carbon from the atmosphere, or support greater resilience and adaptation to the impacts of climate change. "Climate entrepreneurs need access to fast and founder-friendly capital," says Enduring Planet co-founder Dimitry Gershenson.
According to Enduring Planet, roughly 80 percent of their investments have gone to startups with an underrepresented founder, a diverse team, or companies serving marginalized communities. Enduring Planet co-founder Erin Davis shared, "We understand the challenges that entrepreneurs face and aim to be true partners in their growth, fundraising, and development; offering fast, flexible financing is just one way we can help them."
"Enduring Planet delivers to the climate sector an alternative to venture capital that is both inclusive, non-dilutive, and entrepreneur-friendly, and the Cisco Foundation is honored to support them in bringing this opportunity to the climate community," says Jocelyn Matyas, Climate Impact Portfolio Manager for the Cisco Foundation. Enduring Planet offers climate startups and SMBs various financing options without collateral, personal guarantees, or dilution.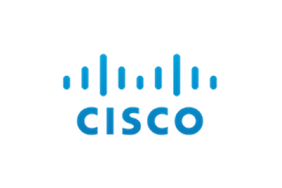 Cisco Systems, Inc.