Published 12-13-22
Submitted by Moderna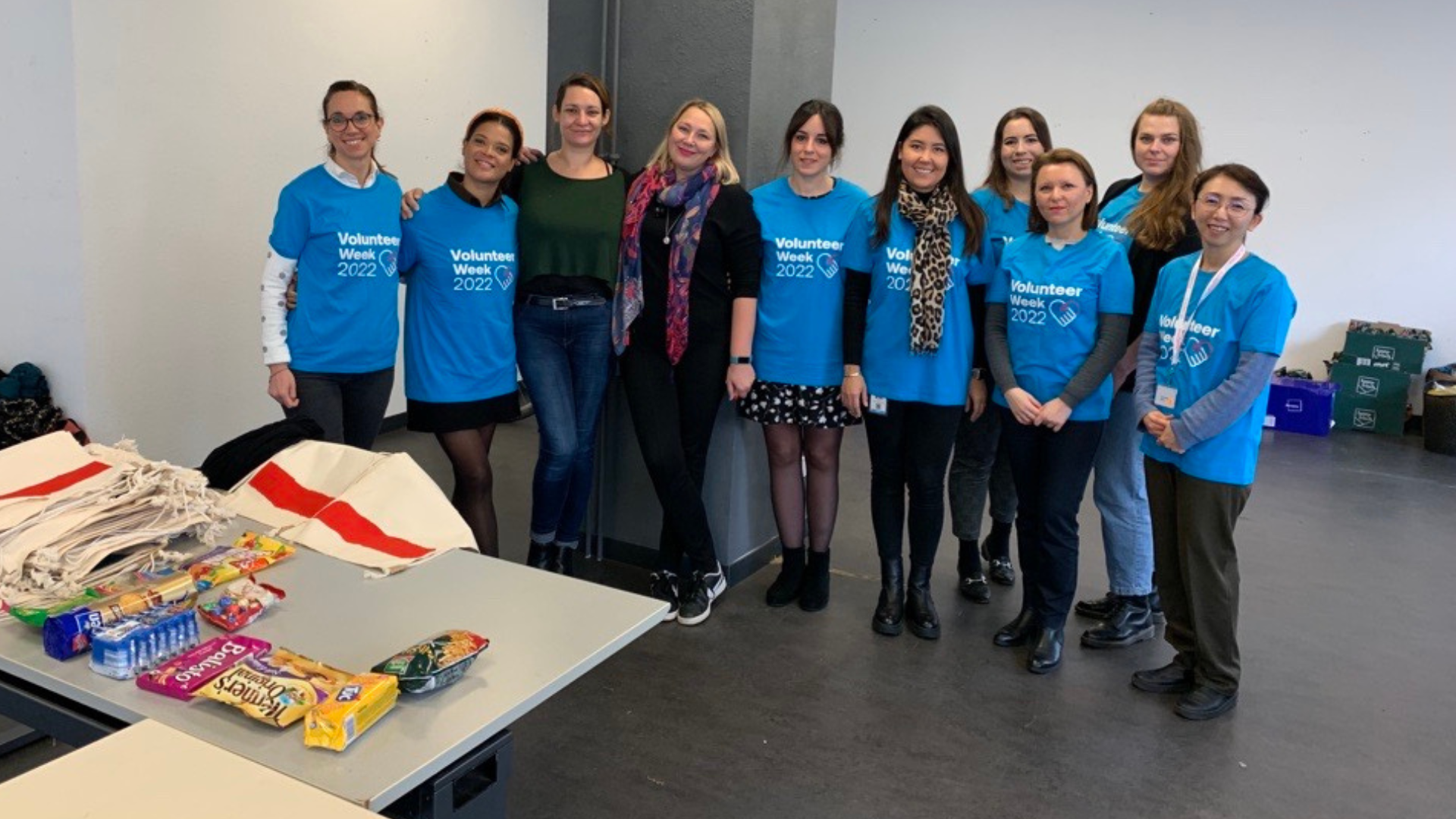 December 13, 2022 /CSRwire/ - At Moderna, our commitment to serve the communities where we live and work has always been part of our identity, and we constantly strive to extend our impact on society. We view it as essential to building trust with the people and communities we serve.
Each year between Giving Tuesday and International Volunteer Day, we organize a company-wide Volunteer Week. This year marked our fourth annual Volunteer Week, and hundreds of Moderna team members made a substantial impact with community partners around the world.
"The same reason I came to work for Moderna is the same reason I volunteer. It sparks joy to know I am a small part of a team that brings happiness in difficult situations."
- Todd Danforth, Sr. Manager, Global Quality Compliance
Featured volunteer opportunities in the United States included preparing meals for the Pine Street Inn and the American Cancer Society, tutoring students at Year Up, and decorating a congregate for Heading Home. Internationally, teams across Europe, Asia and Australia supported their communities by cleaning up along the Rhine River, distributing food at a local food bank, renovating women's shelters, and delivering goods to families in need. For teams and employees unable to travel, remote volunteer opportunities were also available.
"Taking time to volunteer was an impactful reminder that we shouldn't take anything for granted and that it's our duty to help close opportunity gaps for others."
- Clara Fernandez de Castro, Senior Director, ESG Strategy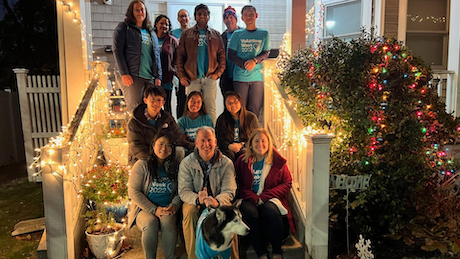 Moderna's Commitment to Community
To extend our positive social impact following the development of our COVID-19 vaccine, in April 2022 we launched the Moderna Charitable Foundation with an initial endowment of $50 million. The Foundation supports organizations that promote public health, further access to quality healthcare, advance scientific education and innovation, and advocate for diversity and inclusion, particularly in underserved populations.
The Foundation's matching volunteer and donation programs further encourage philanthropy, enabling employees to give even more back to their communities and provide greater support for the causes they are passionate about. In addition to our organized volunteer efforts, our team members continue to benefit from annual paid leave for volunteering at organizations of their choice. To learn more about the Moderna Charitable Foundation, visit our website.

Media Contact
Communications
Jill van der Poel, Associate Director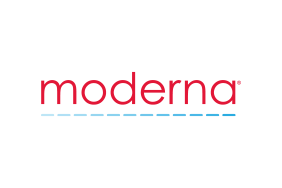 Moderna
Moderna
In over 10 years since its inception, Moderna has transformed from a research-stage company advancing programs in the field of messenger RNA (mRNA), to an enterprise with a diverse clinical portfolio of vaccines and therapeutics across seven modalities, a broad intellectual property portfolio in areas including mRNA and lipid nanoparticle formulation, and an integrated manufacturing plant that allows for rapid clinical and commercial production at scale. Moderna maintains alliances with a broad range of domestic and overseas government and commercial collaborators, which has allowed for the pursuit of both groundbreaking science and rapid scaling of manufacturing. Most recently, Moderna's capabilities have come together to allow the authorized use and approval of one of the earliest and most effective vaccines against the COVID-19 pandemic. Moderna's mRNA platform builds on continuous advances in basic and applied mRNA science, delivery technology and manufacturing, and has allowed the development of therapeutics and vaccines for infectious diseases, immuno-oncology, rare diseases, cardiovascular diseases and auto-immune diseases. Moderna has been named a top biopharmaceutical employer by Science for the past seven years. To learn more, visit www.modernatx.com.
More from Moderna