Published 12-05-22
Submitted by Tetra Tech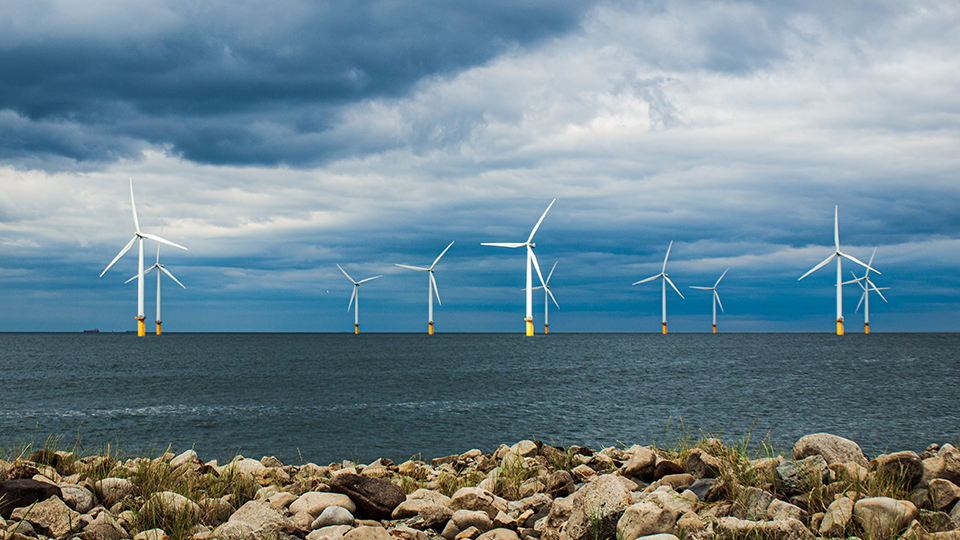 Jason Coccia, Tetra Tech's Director for Sustainability and Nature-based Solutions, discusses how organizations can increase the impact of their efforts to address biodiversity loss and other nature- and climate-related risks.
Nature-related investments are critical for business continuity
For many business leaders, the connection between climate change, biodiversity loss, and reduced ecosystem functionality is clear. However, until recently the financial implication of nature-related risks on business operations has been unclear.
A World Economic Forum study estimates that more than half the world's total gross domestic product (GDP) is moderately or highly dependent on nature and its services. That's at least $44 trillion of economic value generation. The report notes that "nature-related risks are undervalued in business decision-making," emphasizing the critical link between climate change and biodiversity loss. The study also highlights the growing risk—and cost—of the loss of biodiversity and ecosystem functioning, especially for industry sectors that are inextricably tied to the use of natural resources. Extractives, agriculture, construction, and energy are among those most at risk.
Risk management needs aside, investing in projects that reverse those climate- and nature-related losses just makes good economic sense. On average, ecosystem restoration benefits outweigh costs by a factor of ten, according to the Intergovernmental Science-Policy Platform on Biodiversity and Ecosystem Services—and that number could be low.
According to the World Resources Institute (WRI), "at the global level, every $1 invested in restoring landscapes can create between $7 and $30 in economic benefits for local people." That business case will be important for decision-makers as the need for investments in nature grows.
There is both urgency and demand for quality investments in natural systems. Cumulative financing of $8.1 trillion for nature-based solutions is required by 2050 to meet global targets for climate, biodiversity and avoid land degradation, according to the United Nations Environment Programme. Companies affected by lost ecosystem functionality have an opportunity to proactively share the associated risk, which protects organizational value and supports operational continuity.
Developing a defined framework for nature-based solutions
No single, consensus definition or framework exists for nature-based solutions. Nature-based solutions are varied and can encompass nature-inclusive design, natural climate solutions, nature-integrated solutions, green infrastructure, blue infrastructure, and natural carbon solutions. Each organization should develop its own standardized definition and framework for nature-based solutions to support effective communication and consistent project implementation.
A good start is to leverage one of the frequently cited definitions for nature-based solutions, such as those of the International Union for the Conservation of Nature (IUCN), the UN Environmental Assembly, or the European Commission. While exact wording varies, these definitions consistently call for nature-based solutions to:
Provide biodiversity benefits
Deliver human well-being benefits
Achieve economic feasibility
Organizations must keep true to these three sustainability principles to maximize project benefits and stakeholder engagement associated with nature-based solutions.
A nature-based solutions framework that supports strong governance and consistent project execution is critical, too. An ideal framework should cover all project lifecycle stages, from initial planning and design through implementation and performance monitoring.
Because no legislated standard for nature-based solutions exists, organizations have the flexibility to adopt a framework that most closely aligns to their risk footprint and sustainability goals. This enables organizations to ensure their projects thoroughly address priority risks and opportunities related to biodiversity and ecosystem services. The IUCN and the Taskforce for Nature-related Financial Disclosures (TNFD) provide two such global frameworks. Industry frameworks, like that of IPIECA for oil and gas, are also good references.
Leading practices for nature-based solutions programs
To build an effective nature-based solutions program, we recommend a few straightforward practices.
Be consistent. Identify a definition of nature-based solutions and related framework that works for your organization while incorporating generally accepted nature-based solutions terms and principles. Consistency ensures more effective communication and quality reporting on risk and sustainability metrics for individual projects and portfolios.
Be holistic. Account for both the flow (ecosystem services) and the stocks (natural capital assets) that contribute to inputs and outputs of an organization's value chain when designing a nature-based solution. A holistic assessment of the stocks (natural, statutory, or voluntary) and services (provisioning, regulating, and cultural) when identifying a project can help uncover all opportunities and maximize co-benefits. For example, if developing a project to improve aquifer recharge, assess the site early on for other potential benefits like improved crop health, pollutant runoff reduction, soil carbon retention, enhanced species habitat, and even recreational access.
Be adaptive. Projects involving natural resources and processes do not follow a typical project investment timeline. They can last 5, 10, 15 years or more, especially when factoring in long-term maintenance and monitoring. Adaptive management ensures issues are resolved when identified, and the nature-based solution implementation can effectively handle near-real-time changes.
Scaling nature-based solutions and their impact
Tetra Tech partners with private and public sector clients to increase the impact and scale of nature-based solutions. We do this in three ways:
Shared investment. Organizations can effectively scale nature-based solutions by leveraging different sources of capital. Mitigation or restoration responsibility typically falls to the organization with directive to use or manage a natural resource. Increasing availability of third-party funding for financing nature-based solutions provides opportunities for organizations to enhance outcomes of those interventions, possibly even creating net-zero or net-positive natural resource solutions. As part of our project work for clients, we identify and pursue financing nature-based solutions across sources ranging from government programs to impact investors. In the United States, the Inflation Reduction Act and the Infrastructure Investment and Jobs Acts will infuse billions of dollars for nature-related restoration and resiliency projects across terrestrial and aquatic systems over the next 10 years and beyond.
Innovative partnerships. Public-private partnerships are an effective mechanism for elevating nature-based solutions. A good partnership scales a project, results in financial wins for multiple parties, and even shares risk. Our Tetra Tech teams actively collaborate with public benefit B Corporations, non-governmental organizations (NGOs), private investors, and government agencies. All are great partners that can bring additional resources and generate greater impacts for nature-based solutions.
Performance-based initiatives. While fee-for-services is the typical contract model on these types of projects, Tetra Tech is advancing more innovative approaches that save clients time and money. By focusing on measurable outcomes, projects end up less prescriptive and can be expedited. Examples include incentives-based shared revenue models, blended fee-for-services with equity payouts, and pay-for-performance contracts.
Tetra Tech works with clients to implement nature-based solutions standards and practices in a timely, impactful way. Our approach reinforces WRI's call to action for identifying a pipeline of investable restoration projects and expanding the investor base. These actions are critical for meeting international climate change goals and reversing global biodiversity loss.

Tetra Tech
Tetra Tech
Tetra Tech is a leading provider of high-end consulting and engineering services for projects worldwide. With 27,000 associates working together, Tetra Tech provides clear solutions to complex problems in water, environment, sustainable infrastructure, renewable energy, and international development. We are Leading with Science® to provide sustainable and resilient solutions for our clients. For more information about Tetra Tech, please visit tetratech.com or follow us on LinkedIn and Facebook.
More from Tetra Tech