Published 11-30-22
Submitted by Keysight Technologies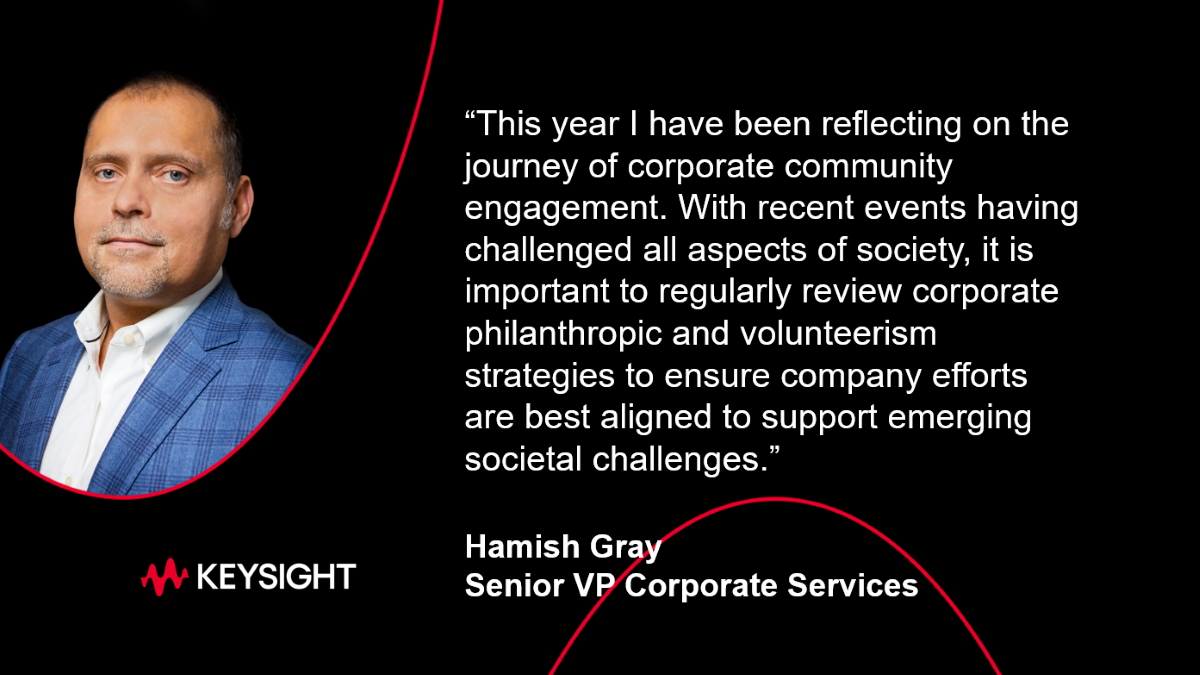 Giving Tuesday spotlights the role of philanthropy and volunteerism in supporting community prosperity. It is a day that always triggers me to pause and consider, in particular, the role of corporations in this important area. This year I have been reflecting on the journey of corporate community engagement. With recent events having challenged all aspects of society, it is important to regularly review corporate philanthropic and volunteerism strategies to ensure company efforts are best aligned to support emerging societal challenges. With that in mind, Keysight recently adjusted its corporate community engagement approach.
Focusing Impact
There has been no shortage of community needs in recent years. Impacts of the global pandemic, natural disasters, and even man-made social impacts have stretched corporate community programs across a broad swath of topics. But the reality is that while companies want to support every societal need, it is simply not possible. As a result, it is important to implement a structure to giving and engagement that aligns with community needs as well as corporate values and ability. Such considerations help focus corporate action to optimize positive community impact.
At Keysight, we recently reviewed our corporate community engagement efforts and adjusted our key focus areas toward aspects that we feel we can make the most difference, while adhering to our corporate values. They include:
STEM Education - As we move past the pandemic, the impact on learning the last couple of years has highlighted this area as a key need, particularly in underserved communities. We will focus efforts on helping drive accessible STEM education in support of both community prosperity and a future skilled workforce that will ultimately help address future challenges through technology applications.
Environmental Stewardship - Climate and environmental challenges have clearly gained visibility as more natural disasters and environmental impacts are occurring more often. As such, this key area focuses on championing environmental stewardship to promote climate resiliency and is align with our company's environmental commitment to mitigate the worst effects of climate change.
Disaster and Crisis Response - As more disaster and crisis incidents occur, fast corporate support and response is critical. In this space, we are focused on supporting communities where we do business with essential health and human services in times of need.
While we have always engaged in these spaces, defining them as key focus areas helps the company to identify the best engagement opportunities with greatest impacts. And while these are considered key focus areas, as I mentioned before, this is a journey. As societal needs change, our focus areas may need to as well. Other areas could potentially emerge as needing critical support. In the meantime, this approach allows us to focus actions for impact and results.
Structuring for Impact
To help provide oversight, alignment, and support within the company, Keysight has a defined corporate community engagement approach that spans:
Corporate Citizenship — Focused on targeted company-level philanthropic and volunteer efforts aligned to our community focus areas, including strategic partnerships and volunteerism aligned to these partners, and crisis or disaster response.
Giving Program — Engages employees in philanthropic activities, providing them the opportunity to support a broad range of eligible nonprofit organizations and have their donations matched.
Volunteerism — Volunteerism spans the hierarchy with employees, including leadership, across the organization donating their time to help local communities thrive.
We encourage each employee to support this structure and related efforts as aligned to their own values.
Measuring Impact
As any corporation knows, it isn't just about the action but also the impact. As a measurement company, Keysight is well aware of this important aspect of our community engagement efforts. To track and measure our impact we implement annual or multi-year goals in the community, education, and environmental spaces. For example, from Keysight's founding through the end of fiscal year 2021, the company committed more than $2 billion in value to strengthening communities and engaged almost one million students in STEM education. Our goals for fiscal year 2022 — results of which are pending — were to add another $250 million in value to our global communities and engage an additional 630,000 students in STEM education.
These goals, and tracking our commitments, helps ensure that our efforts are making a meaningful difference.
Looking Forward
As we look forward, societal challenges will continue to influence our corporate community engagement journey. To that end, I encourage all companies to consider the focus, structure, and measurement impact their community engagement efforts have on our global community.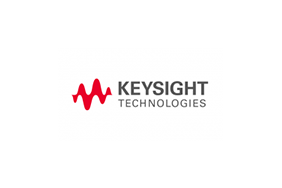 Keysight Technologies
Keysight Technologies
At Keysight (NYSE: KEYS), we inspire and empower innovators to bring world-changing technologies to life. As an S&P 500 company, we're delivering market-leading design, emulation, and test solutions to help engineers develop and deploy faster, with less risk, throughout the entire product lifecycle. We're a global innovation partner enabling customers in communications, industrial automation, aerospace and defense, automotive, semiconductor, and general electronics markets to accelerate innovation to connect and secure the world. Learn more at Keysight Newsroom and www.keysight.com.
More from Keysight Technologies