Published 11-29-22
Submitted by DOW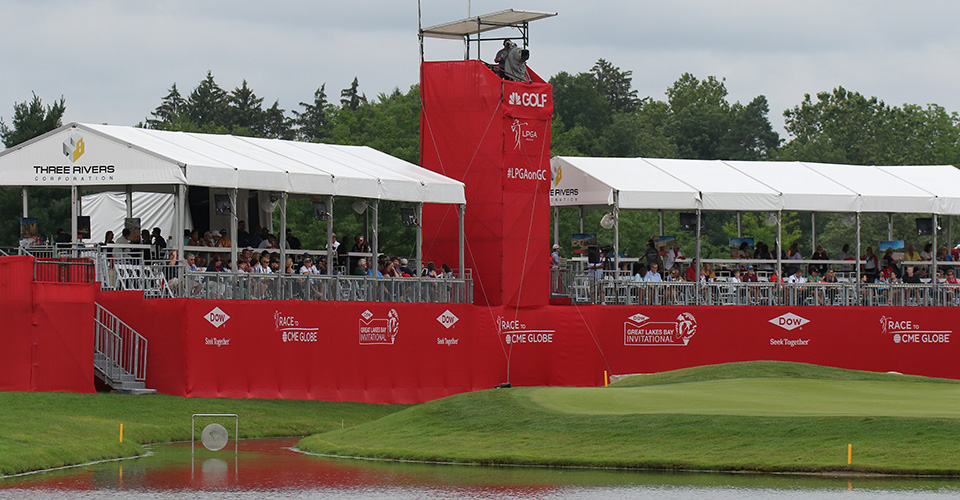 As a sport steeped in centuries old traditions, golf isn't known for innovative change, but Team Dow sees an opportunity to use innovations in sustainability to advance the sport. Last month, Dow hosted the third annual Great Lakes Bay Invitational (GLBI), with nearly 150 of the world's best golfers teeing off at Midland Country Club in Michigan. As the first-ever Golf Environment Organization (GEO) certified Ladies Professional Golf Association (LPGA) event, the GLBI is planned and executed with sustainability at the forefront—focusing on minimizing water, waste and greenhouse gas emissions.
The Dow GLBI is a special moment for Dow and the Midland community every year, but it is also an opportunity to rethink the model of sustainability for sports, while educating and inspiring others to get involved. For this year's event, we wanted to build on the success of past invitationals by addressing an important issue: how do we make large-scale sporting events more sustainable?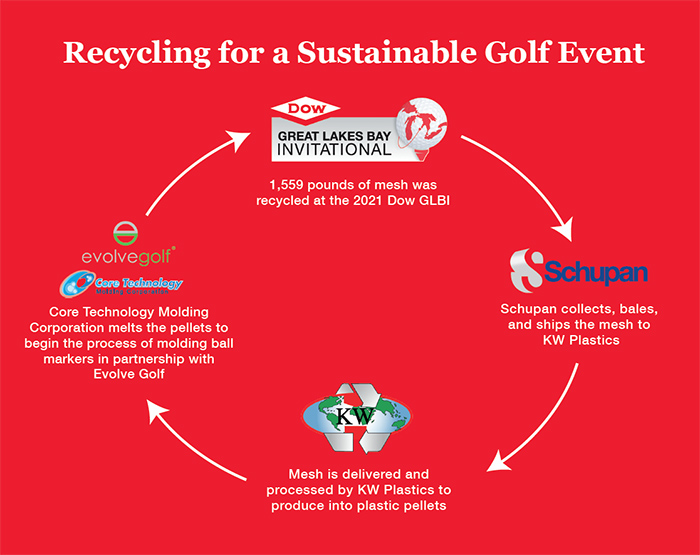 CHALLENGE
One of Dow's biggest goals in sustainability is circularity. The way to achieve long-term sustainable success is to create a closed loop system that requires minimal new resources and produces as little waste as possible. Right now, most sporting events generate a significant amount of waste.
An example of how we imagined better and implemented the concept of circularity is the plastic mesh fencing that surrounds many parts of the course. Developed using high-density polyethylene (HDPE) for strong, flexible performance and recyclability this plastic mesh fencing helps set the environment for the tournament. At the end of the inaugural invitational in 2019, members of Team Dow stood on the 18th green and thought, "How can we continue the life of this plastic mesh fencing?" In that moment, an idea for a sustainable solution was born.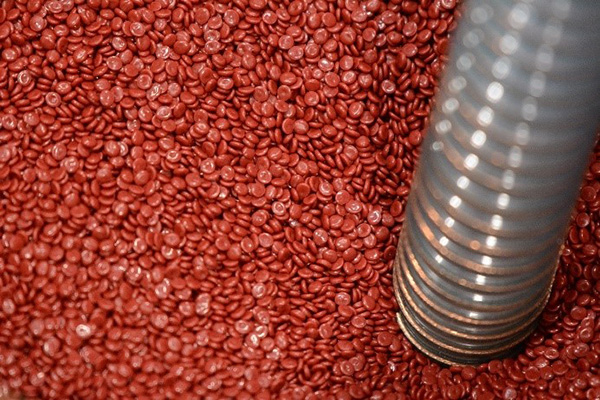 SOLUTION
At the conclusion of the 2019 tournament, Dow reached out to KW Plastics—a long-time partner and the world's largest plastics recycler—to discuss recycling the red plastic mesh from the course to create something completely new. Although there was no existing process to recycle this type of mesh material, the team was able to innovate and create a process to wash, recycle and pelletize the plastic mesh. Once the development process was defined, we imagined how we could reuse the material in a special way. The team agreed on creating golf tools that could be handed out at the next Dow GLBI.
To develop the golf tools, KW Plastics shipped the pellets to a Dow facility in Lake Jackson for processing. Then Core Technology Molding Corporation takes the pellets and uses machinery at their Greensboro, NC facility, along with a molding tool from Evolve Golf, to create the final product.
"As the world's largest plastics recycler, we are always searching for new ways to partner with companies to find alternatives to plastic waste and build sustainable solutions. Finding new life for last year's plastic mesh fencing was an exciting challenge and a testament to effective partnerships with a company as committed as Dow."- Scott Saunders, GM, KW Plastics
The initial effort resulted in over 1,500 pounds of plastic mesh fencing from the 2019 tournament being recycled into more than 20,000 golf tees. The subsequent mesh from the 2021 tournament was recycled into ball markers and divot tools for the 2022 Dow GLBI event. This effort contributes to the 2021 statistic that ~ 78% of waste generated at the event that was recycled or reused, which is a 10% increase from tournament's inaugural year.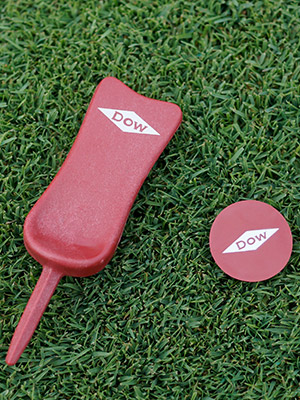 Why is the initiative important?
"Sustainability isn't simple. For a project like this, it requires collecting, shipping, washing, shredding, and pelletizing of the plastic mesh, compounding in glass fiber for certain end use items, injection molding, delivery of the various recycled products, and more. There are a lot of steps involved. Success takes hard work and trust in our partners. We now have a team in place who have become experts in how to do this and we're looking forward to seeing how we can imagine better each year." – Toby Smith, Dow Business Development Manager
A truly circular economy can only be achieved if like-minded organizations team up, connecting their capabilities and know-how to close the loop. Large-scale sporting events like the Dow GLBI are engrained in global culture, making the need to improve their environmental impact critical. Dow is excited to imagine better and help transform the sustainability of sports.
Learn more about our sustainability efforts at sporting events.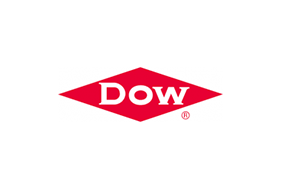 DOW
DOW
Dow (NYSE: DOW) combines global breadth; asset integration and scale; focused innovation and materials science expertise; leading business positions; and environmental, social and governance leadership to achieve profitable growth and help deliver a sustainable future. The Company's ambition is to become the most innovative, customer centric, inclusive and sustainable materials science company in the world. Dow's portfolio of plastics, industrial intermediates, coatings and silicones businesses delivers a broad range of differentiated, science-based products and solutions for its customers in high-growth market segments, such as packaging, infrastructure, mobility and consumer applications. Dow operates manufacturing sites in 31 countries and employs approximately 37,800 people. Dow delivered sales of approximately $57 billion in 2022. References to Dow or the Company mean Dow Inc. and its subsidiaries.  For more information, please visit www.dow.com or follow @DowNewsroom on Twitter.
More from DOW