Published 11-23-22
Submitted by Koch Industries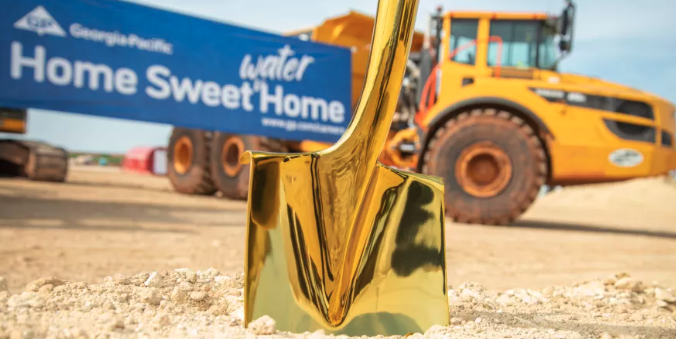 In this article
Suburban homebuilding near major metropolitan areas, particularly in Texas, saw an increase in 2020 and 2021.
Georgia-Pacific is investing more than $300 million to build a state-of-the-art gypsum board facility near Sweetwater, Texas.
The new facility will allow them to produce more than four times the amount of gypsum board it currently can.
The projects will help increase production while improving overall reliability, efficiency and worker safety.
Georgia-Pacific is investing hundreds of millions of dollars into new and existing facilities that will expand production capacity, lower costs and increase reliability and worker safety.
Recently released data from the U.S. Census Bureau shows there was a boom in suburban homebuilding, particularly in Texas, where counties surrounding bigger cities such as Dallas and Houston saw the number of housing units go up by more than 5% between 2020 and 2021.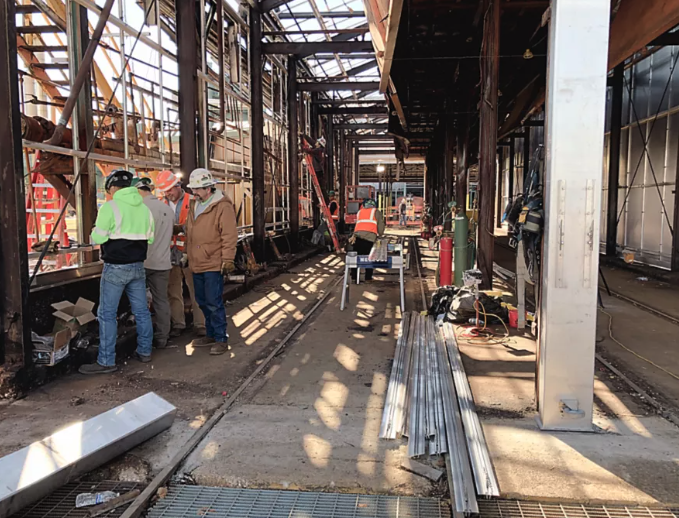 The largest of the recent investments to help meet that demand and upgrade their capabilities is the construction of a more than $300 million gypsum wallboard facility near Sweetwater, Texas. The plant will be the second facility in the area.
"The demand for our products continues to be strong in Texas," says Will Hatfield, the Sweetwater Gypsum East plant manager. "By having two gypsum facilities in Sweetwater, Georgia-Pacific can strengthen its capacity to meet the growing needs of residential and commercial construction in Texas."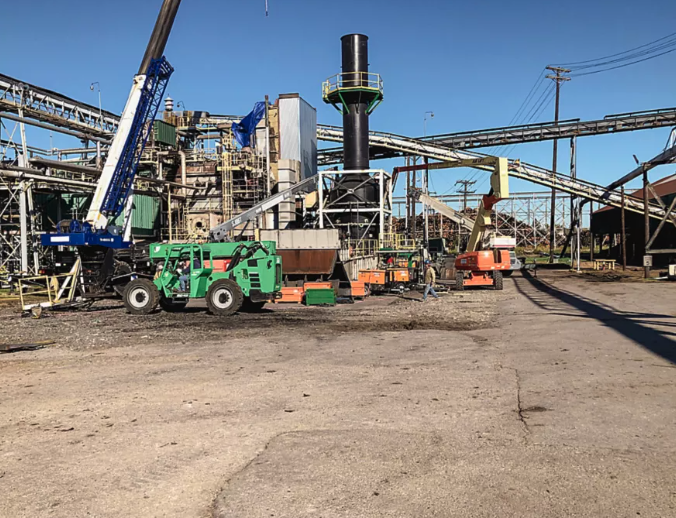 The new facility will allow the complex to produce more than a billion square feet of wallboard a year – more than four times what they can currently make. It will also help improve worker safety by reducing the number of processes that require physical hands-on labor.
"This new facility is being built with the most modern safety features on the market, which will ultimately change the way employees do their jobs," Will says. "Operators are no longer physically interacting with the machines, rather they're machine tenders monitoring the process from computer screens."
Will says the outlook is positive and building this facility shows GP's long-term commitment to being a leader in the market.
The long-term commitment is also being noticed by the local community around Sweetwater. Nolan County Judge Whitley May says he expects the new plant will help stimulate the local economy.
"This expansion illustrates the company's ongoing support to the area and the state of Texas," he says.
The Sweetwater plant is just one of several recent investments. GP is spending $120 million to modernize its lumber mill in Pineland, Texas; $40 million for an addition to its oriented strand board facility in Alcolu, South Carolina; and $7 million to upgrade the kilns at its lumber mill in Diboll, Texas.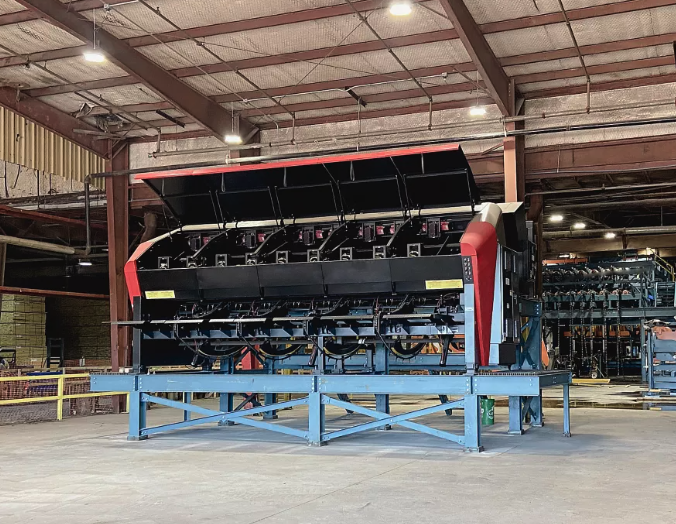 All the projects will help increase production while improving overall reliability, efficiency and worker safety. Koch companies, such as GP, are focused on long-term value creation. That's why Koch reinvests 90% of its earnings back into its businesses.
"Both new construction and remodeling in the housing sector will likely continue to make building products a tailwind industry," Koch CFO Richard Dinkel recently told the Wichita Business Journal. "Rising prices coupled with higher mortgage rates are temporarily slowing housing starts, but remodeling is a good alternative for people who can't afford to move to a newer or bigger home. We are still short millions of single-family homes in the U.S., so this trend will gain steam when inflation slows and interest rates adjust."
Ronnie Comeaux is the regional manager of the Pineland facility, which is the largest sawmill in Texas. He says the investment is a vote of confidence in his team of 350 employees. The upgrades also provide the facility with greater flexibility to meet the specific demands of its customers.
Meanwhile, the upgrades at the Diboll lumber facility have greatly improved its reliability and consistency. Plant Manager Danny Wright says the kilns are no longer the bottleneck in the facility that limits production. More reliable kilns also reduce unexpected downtime, creating more value for their customers who can expect consistent deliveries every week.
He says these kinds of investments in a mill that's been on the site for more than 100 years show how Koch and GP are committed to being important community partners.
"We've got several employees whose dads and grandpas worked at the mill," Danny says. "People want to see the mill flourish. They want to be able to continue to make a living here."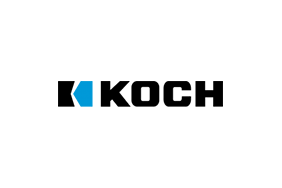 Koch Industries
Koch Industries
Creating value. Transforming life.
Our life's work is to help people improve their lives by making and innovating products and services our customers value. Our focus is on delivering mutual benefit: Win-win outcomes that make life better for customers and employees alike.
Based in Wichita, Kansas, Koch Industries is one of the largest private companies in America. A diverse set of businesses and industries across the world, we work together to keep improving and exploring new ways to make life even better.
Koch companies are involved in manufacturing, agriculture, pulp and paper, packaging, consumer products, building materials, glass, automotive components, refining, renewable energy, chemicals and polymers, electronics, enterprise software, data analytics, medical products, engineered technology, project services, recycling, supply chain and logistics, global commodities trading, and investments. Since 2003, Koch companies have invested more than $150 billion in growth and improvements. With a presence in about 60 countries, Koch companies employ more than 120,000 people worldwide, with about half of those in the United States.
Stewardship in all we do.
Our approach to Environmental, Social and Corporate Governance (ESG) is different than most. We believe in people and seek a system of equal rights and mutual benefit where individuals succeed by helping others succeed – and where people are empowered to improve their lives and their communities. It's why we focus on empowering individuals to improve their lives and communities through bottom-up solutions rather than top-down imperatives.
Environmental Stewardship
Consuming fewer resources, minimizing waste and constantly innovating to improve our manufacturing processes and performance is essential to the way we do business – benefiting our customers, employees, investors, communities and planet.
Five environmental stewardship priorities.
With more than 300 manufacturing sites across the United States – and about 100 more globally – we're one of America's largest manufacturers. Every day, across those sites, we strive to create more value, using fewer resources than the day before. We do it through constant improvement and innovation – both in the products we make and how we make them, and by managing our resources in a way that benefits our customers, employees, partners, community members and society.
Innovation
Energy Efficiency
Air Quality
Water
Responsible Resource Management
Social Stewardship
Philanthropy. Health and safety. Diversity and inclusion. Meaningful, rewarding careers and community outreach. These are just some of the vital priorities of social stewardship that empower each of our employees to develop, contribute, self-actualize and create value for the world while supporting communities in which we live.
Governance
Our management framework, Principle Based Management™, is based on proven principles of human progress and a deep appreciation for the dignity of every individual. Our private ownership, shared Vision, Values, compliance standards and oversight all help us focus on long-term value creation.
More from Koch Industries