Published 11-21-22
Submitted by The Home Depot

Originally published on Built From Scratch
The Home Depot is working towards its most ambitious carbon goal to date: pledging to reach 100% renewable electricity for its facilities by 2030. One of the architects of that goal is Craig D'Arcy, senior director of Building Services for The Home Depot.
In this wide-ranging Q&A, D'arcy talks about the company's sustainability commitment and the role his team plays in executing the goal.

The short answer is that my team is responsible for everything related to utility expenses, specifically for our U.S. stores. There are two components to our team, and what we work on. First and foremost, we take care of the stores and make sure that the environment inside is where we want it to be from a lighting and temperature standpoint. So, half of our focus is on energy usage in the stores. This comes down to working with the energy management control systems that are in every one of our stores to optimize lighting and HVAC use and be as efficient as possible.
The other half of our work is focused on cost. We leverage different project types to try and manage the rates that we pay. Over the past few years, we've spent most of our time leveraging alternative and renewable energy projects, working with rooftop solar, fuel cells and big, commercial, off-site projects. That's how we were able to set such an aggressive goal.

To say that we can reach 100% renewable electricity by 2030 means we have a good idea of what The Home Depot's electricity use will be, and we have determined sources of renewable electricity to meet it.
There are two parts to that equation. The first thing we do is come up with a projection. We start with how much we're using now and consider what that will look like in 2030. We think about new facilities that The Home Depot will onboard over that time. And we account for what we hope for in terms of improved energy efficiency in our facilities.
The second part of the equation is lining up sources of renewable electricity. We work closely with a third party to estimate output and the feasibility and reliability of new projects coming online.
Once the goal is set, the work starts. Between now and 2030, we have a lot of work to do to make sure that we're tracking the right projects, and that they are in the right places.

It starts with the environment inside The Home Depot stores and with the comfort of the associates and customers who spend time inside. Once we feel good about that, then we solve everything else.
We know that we are going to have more success when we focus on making sure we invest in projects in the places where they make financial sense. Otherwise, it has the potential to be an impediment to further actions and projects.
For example, I get a lot of questions about rooftop solar. People want to know why we don't have more rooftop solar projects. One reason is roof age. When we evaluate renewable projects, we have to be careful of getting out in front of our skis, so to speak. If we invest in solar installations on roofs that are slated for replacement, we risk unwinding the economics of the solar project in the first place.
This interview was originally published on Eco Actions website. Click here to read the full story, and visit here to learn more about The Home Depot's commitment to sustainability.
Keep up with all the latest Home Depot news! Subscribe to our bi-weekly news update and get the top Built from Scratch stories delivered straight to your inbox.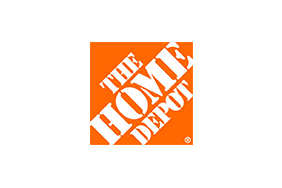 The Home Depot
The Home Depot
About The Home Depot
We are the world's largest home improvement specialty retailer with stores in all 50 states, the District of Columbia, Puerto Rico, U.S. Virgin Islands, 10 Canadian provinces, and Mexico.
More from The Home Depot