Published 11-21-22
Submitted by GoDaddy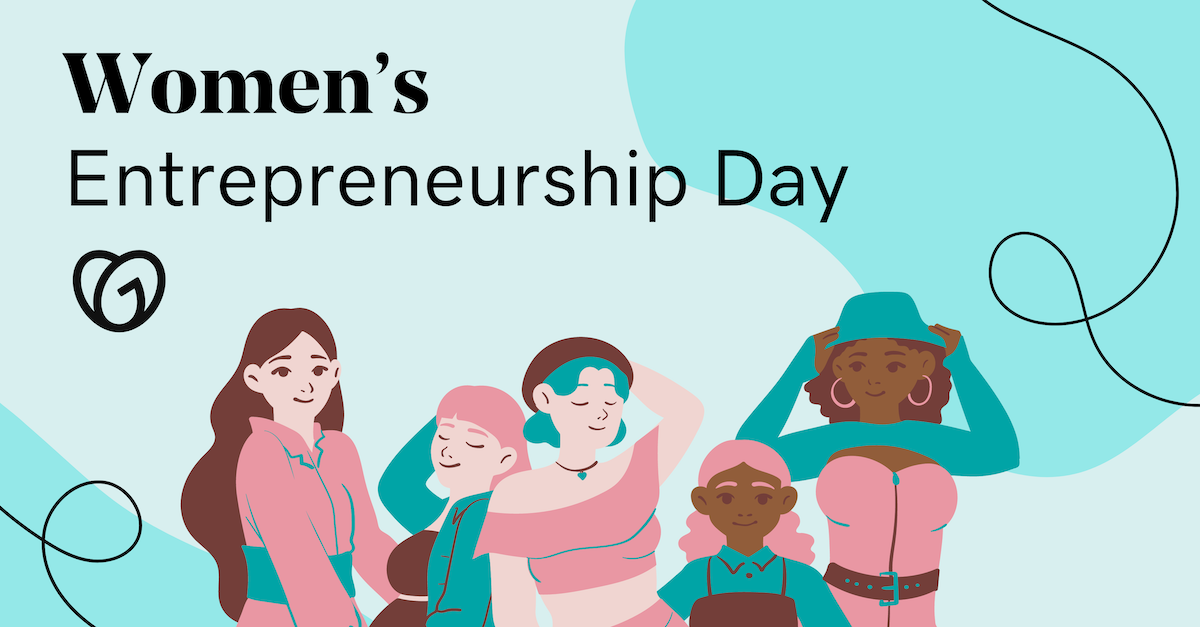 National Entrepreneurship Month is observed throughout November every year in the U.S., celebrating the spirit of innovation and making what once was a dream come to life. Entrepreneurship is a daily exercise in bravery. It involves stepping out to formulate an idea for a business, designing it and finally launching it, all while striving to achieve success.
Women's Entrepreneurship Day (WED) is observed every Nov. 19 — a day devoted to helping and empowering women to realize their entrepreneurial potential. Spearheaded by the Women's Entrepreneurship Day Organization, WED celebrates the dedication, achievements and lasting impact that women-owned businesses have on our society. According to the U.S. Small Business Administration, there are over 13 million small businesses owned by women, compared to 400,000 back in 1972, representing over 42% of all U.S. businesses, and generating over $1.9 trillion worth of revenue.
"Over the last 50 years, the contributions of women and gender-diverse entrepreneurs have been inspiring," stated Kristy Lilas, Vice President of Diversity, Inclusion and Belonging at GoDaddy. "The businesses they've created employ more than 8% of the private workforce – with their drive and courage helping them to bust into industries like healthcare and tech, bringing new ideas, innovation and representation along with them."
Women entrepreneurs are breaking down barriers and succeeding in business, all while boosting their local economies and paving a way for others to do the same. "As our mission is to make opportunity more inclusive for all," Lilas added, "GoDaddy is proud to celebrate the impact underrepresented entrepreneurs make globally – empowering and rallying behind them no matter where they are in their journey, to take that leap of faith and to make their ideas come to life."
The top two reasons entrepreneurs start a business, according to the latest Venture Forward survey, a multi-year research effort conducted by GoDaddy to quantify the impact millions of microbusinesses have on the U.S. and U.K. economies and their local communities, are to be their own boss and to support a passion. GoDaddy helps millions of entrepreneurs globally start, grow and scale their business — which is also true of GoDaddy's employees who were inspired to become entrepreneurs when they joined the company.
Meet four impressive female entrepreneurs:
Jessica Fowler
Jessica, a South Alabama native now residing in Arizona, has been with GoDaddy for two years as a technical account manager focusing on WordPress and WooCommerce. In 2020, despite COVID-19 pandemic challenges, Jessica decided to start a business, Desert Paw. It's a name that combines her love of her two dogs — Nova, a Husky and main brand model, and Coggs, a Shih Tzu/Pekingese mix — and the state she resides in. She creates reversible handmade dog bandanas with snap buttons, which eliminate the need to tie knots.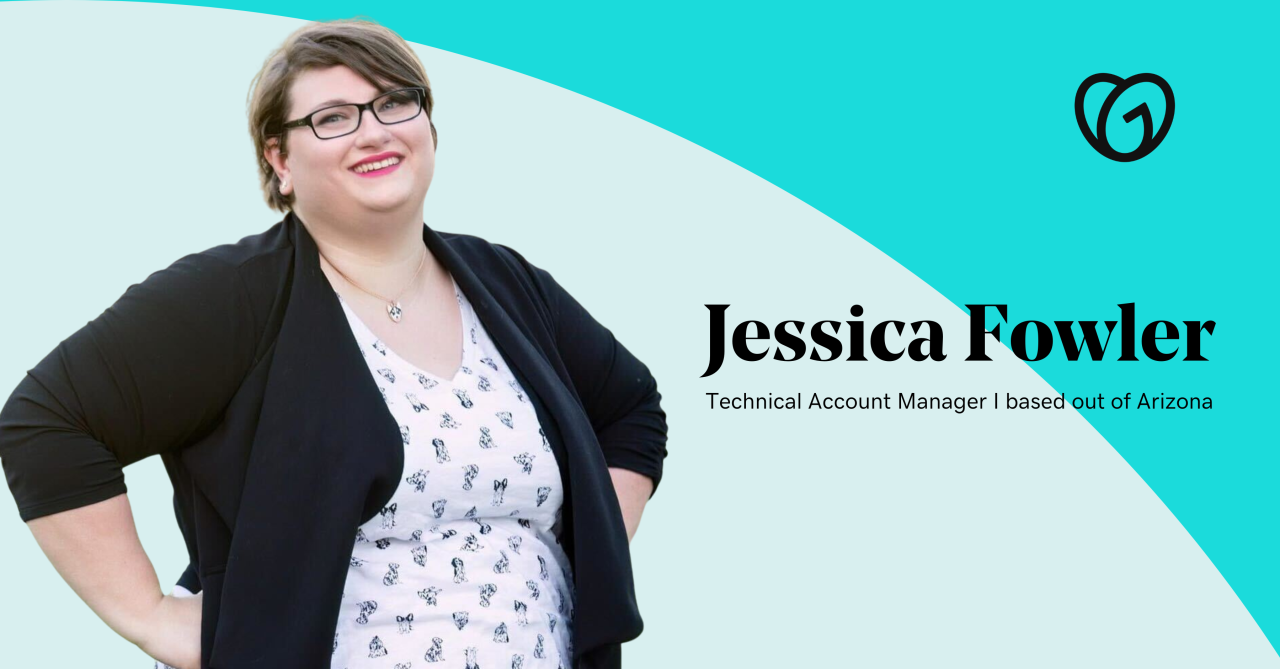 Starting a business has always been in the back of Jessica's mind. Originally, she created her business and website to learn how to create websites for her GoDaddy role. Soon after, she began creating her products and has now been a business owner for the last two years, often selling out of her most popular items. Jessica is always excited to look for various fabrics and designs to offer a variety of styles to her customers. She is now thinking about expanding her suite of products — from hands-free leashes to plus-size clothing for dog moms.
Jessica shares that working at GoDaddy while operating a small business gives her many advantages, including access to employee resource groups – including one focused specifically on entrepreneurs – where she shares her business wins, seeks advice and cheers on others with "side hustles." Owning a small business also helps Jessica at work because it gives her a frame of reference for assisting GoDaddy customers with their websites. It really comes full circle for her.
Crystal Lowder
Crystal has been with GoDaddy for a little over a year as a web design specialist. In her free time, she is the author of HipsterZine!, a hipster culture blog in which she covers everything from the latest hipster trends to travel guides for coffee lovers. "We love hipsters, their look and their lifestyle," Crystal writes on her blog.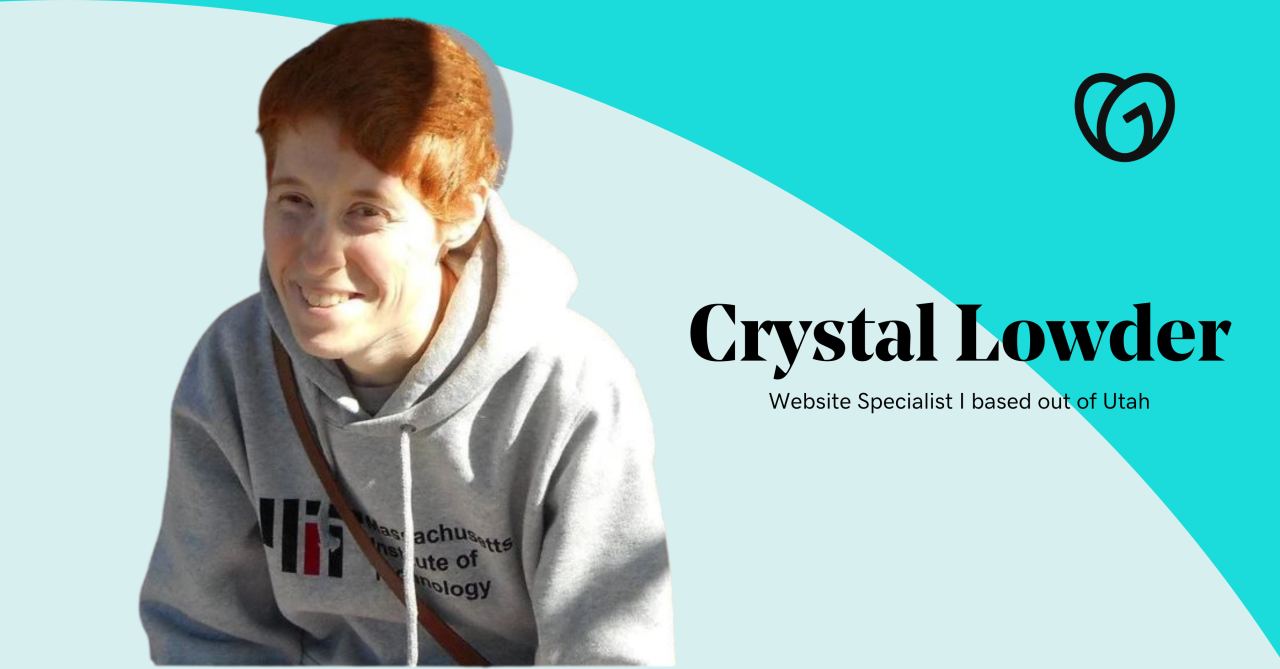 Originally, HipsterZine! was going to be a podcast since she had previously worked in radio for more than 15 years. It seemed like a natural choice. She even had eight scripts ready to go. However, the thought of spending time recording, hiring an editor and cobbling together episodes after working her regular 9-to-5 job made her rethink her approach. That is where the blog idea came to life. It was launched in February 2022.
The blog's audience is typically a millennial who has always been part of the hipster culture, which back in the '90s was seen as "awkward" and those partaking in the culture were a target to criticism, but now it is mainstream, where people see it as a lifestyle. HipsterZine! motivated and enabled Crystal to have more than one blog, as well as authoring her first book, titled Emotional Purchase on Amazon.
One of the biggest draws for Crystal to join GoDaddy was that in the ad for her role, it stated employees are encouraged to pursue a side hustle in addition to their regular role. Managing her personal blog gives Crystal firsthand knowledge of what it takes to build and keep a website running. "I appreciate that GoDaddy provides the support and encouragement for those employees that want to have other interests, or own their business," Crystal says. "I wouldn't be doing any of it without GoDaddy, as I didn't know how to build a website or how to blog. I knew I wanted to start a business, but I would have never guessed this is where I would be today."
Raisa Lynn
Ri, as she likes to be called, has been with GoDaddy for four years and is an instructional designer, creating educational content for customers. Similarly, Ri is a digital designer in her free time. Ri's side hustle venture began over a decade ago when she decided to create a YouTube channel, where she has more than 4.5K subscribers, to share her personal experiences working at The Walt Disney Company. Three years ago, she began to shift her focus from Disney content to updates on her life – small to big moments and everything in between. Through her business she offers various services to individuals and brands, including photography, videography, website development and brand design.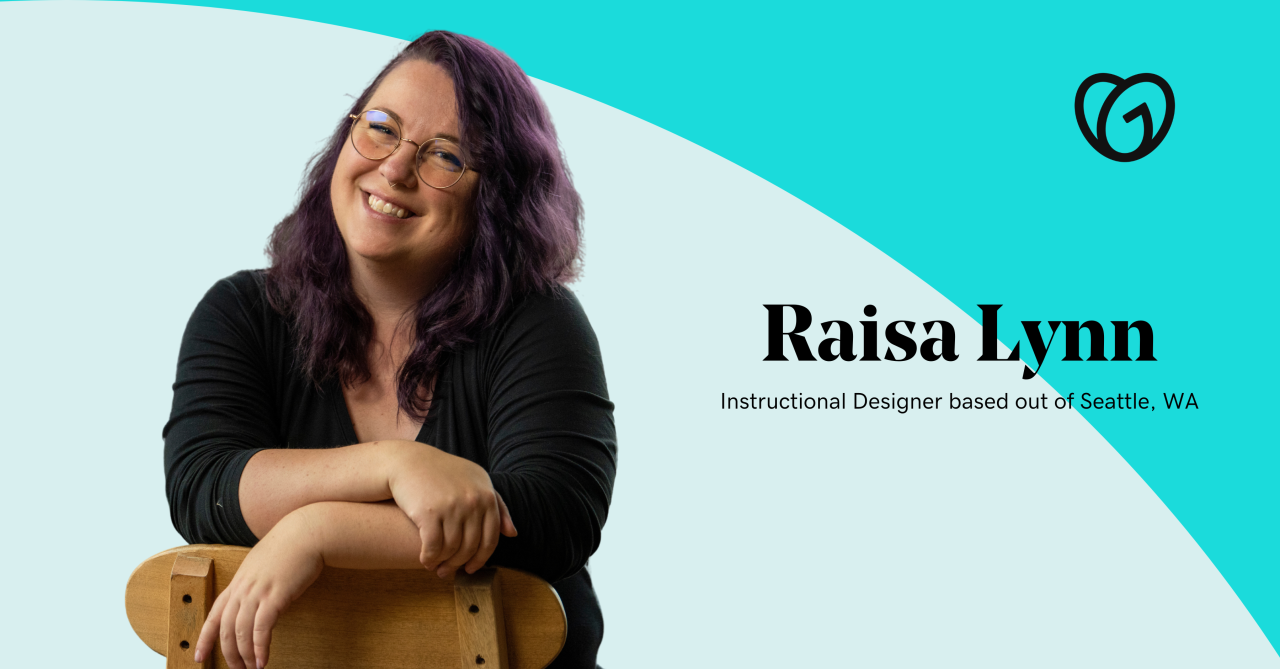 Ri focuses on digital content and loves that her passion drives both jobs. Performing a similar role day and night — with varying content — helps Ri implement what she learns in her personal time, and for her business, to what she does at GoDaddy. When it comes to valuing entrepreneurship at GoDaddy, Ri says, "We champion for our customers, why not for our employees. I feel honored to be celebrated for my uniqueness."
Sarah Smith
A GoDaddy customer support specialist in marketing for the last four years, Sarah believes in the balance of life between work and personal priorities. That balance came with yoga for her. As a seasoned participant of high-intensity group fitness classes like Zumba for well over 20 years, she was no novice in finding that peace that exercise provides. Then the pandemic hit in 2020, and high-intensity classes weren't the same without a room full of energetic people to derive energy from, so Sarah decided to try free online yoga classes. She tried yoga 20 years prior and had appreciation for it but this time, she fell in love.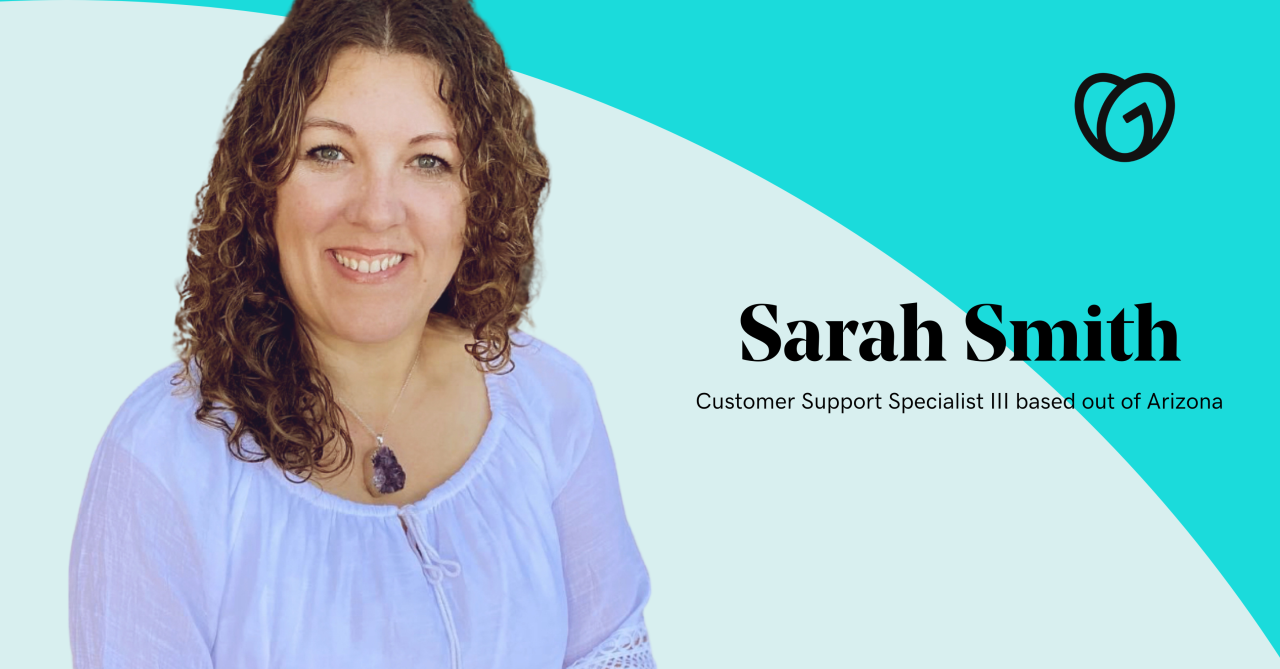 "The practice of yoga is different, where one is constantly learning and evolving," states Sarah. It was a love she fully intended to commit herself to, and she did. She trained and got certified as a yoga instructor in 2021 and suddenly a new business, Sarah Loves Yoga, was born. Sarah has now taught classes for the last year, not only to individuals but to employees in corporations as well. She is trained to teach chakra workshops, vinyasa, restore, chair yoga and more.
Sarah hopes to one day share her passion of practicing yoga by teaching GoDaddy employees so that they can also reap the many rewards it brings. This stems from the support given by her GoDaddy peers and leaders. She says, "GoDaddy provides a lot of opportunity to its employees, empowering us to learn through many resources that are readily available. They not only care about growing our customers' businesses, but ours as well."
This National Entrepreneurship Month — and all other days throughout the year — GoDaddy is proud to support its employees and the more than 21 million customers globally in their ventures of entrepreneurship.
Learn more about GoDaddy here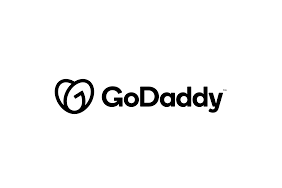 GoDaddy
GoDaddy
GoDaddy is empowering everyday entrepreneurs around the world by providing all of the help and tools to succeed online. GoDaddy is the place people come to name their idea, build a professional website, attract customers, sell their products and services, and manage their work. Our mission is to give our customers the tools, insights and the people to transform their ideas and personal initiative into success. To learn more about the company, visit www.GoDaddy.com.
GoDaddy focuses on making opportunity more inclusive for all in the communities where we work, live and play across the globe. We rally behind inclusive entrepreneurship and other critical local needs that empower people to succeed through philanthropic and in-kind donations, volunteerism, strategic partnerships and advocacy.
Empower by GoDaddy is GoDaddy's global community and philanthropic program equipping entrepreneurs in underserved communities with training, tools and peer networks to accelerate their journeys. GoDaddy rallies behind entrepreneurs in underserved communities by building their confidence and skills to strengthen their small business' digital presence.  Entrepreneurs engage in customized learning experiences, work 1-1 with GoDaddy volunteer coaches and local mentors, and gain access to wrap-around services, in-kind products and networks boosting their small businesses success.
More from GoDaddy