Published 11-18-22
Submitted by Enbridge Inc.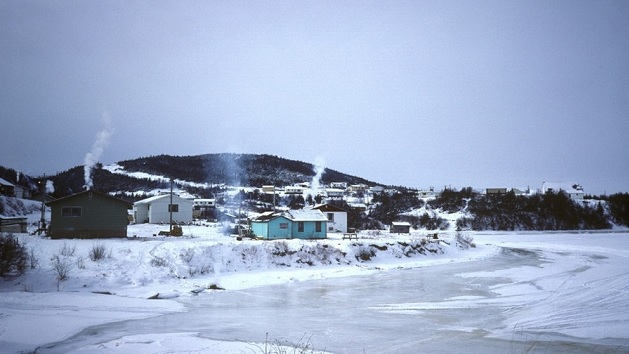 Support from the Indigenous Peoples Resilience Fund is putting more moose meat into freezers on Miawpukek Mi'kamawey Mawi'omi First Nation on the south coast of Newfoundland.
At approximately 1,200 lbs, a male moose can yield several hundred pounds of meat. That much food goes a long way, especially in a province like Newfoundland, which has some of the highest food insecurity rates in Canada.
For the 830 Miawpukek living on reserve, the need for sustenance grew during the COVID-19 pandemic as food insecurity rose. When in the fall of 2020, the Newfoundland government changed the rule to allow hunters to donate raw meat to food banks, the Miawpupek were able to access more meat—but they had nowhere to store it.
Solving the problem was made with a clear decision, but the answer to 'how' was more difficult.
The Miawpukek received the support of $30,000 through IPRF to purchase a large-scale community freezer, which the reserve's 350 households can use to store food until they have room at home.
The freezer is also regularly stocked with food and meals donated to the community and distributed to members in need.
The support for the freezer is one of 400+ initiatives, created in 2020 and supported by the IPRF, in response to urgent needs that arose during the pandemic—and an understanding of how rural, remote, and urban Indigenous communities work. IPRF is an all-Indigenous-led foundation that accepts applications from Indigenous-led organizations and communities from coast to coast to coast. Decisions, in amounts ranging from $5,000 to $30,000, are made by fully Indigenous review committees and an Advisory Council, supported by a small virtual team of five.
"I could go on and on about how satisfying the past 21 months have been," wrote Victoria McKenzie Grant, Teme-Augama Anishnabai Kway and a co-team lead at IPRF, in the organization's annual report.
"From the work and commitment of our partners to the deep connections and contacts, we have made with communities, and most of all, the opportunity to sit with a table of advisors of all Indigenous Peoples who have a deep commitment to their communities for their communities. This has been an incredible ride," she adds.
In its first two years, support was provided for a range of initiatives: food sovereignty projects like Miawpukek's community freezer, medicine bundles for Elders, technology for students studying remotely, cultural and mental wellness support, community programming, and training—from cooking and canning to becoming a snowmobile technician.
The projects vary as much as the communities, organizations, and geography. The applications demonstrate the diversity of answers to community needs and speak to the lived experience, understanding, and trust of community of those who guide IPRF decision-making.
Enbridge was impressed with the way the IPRF was designed to stand with community; we wanted to support this important work, and we've contributed $350,000 in Fueling Futures grants to IPRF between 2020 and 2022.
Over two years, we've seen how each project tells the story of the people. We are grateful to stand with sustainable, resilient and inclusive answers—and honour their cultures.
Indigenous communities are places of deep strength and resilience. They also have been made vulnerable by centuries of oppression and colonization.
Whether it be storing food in a freezer or placing a screwdriver in the hand of a student learning to repair a snowmobile, each supported project adds to the vibrancy of Indigenous peoples. We are grateful to IPRF and their efforts of standing with and behind Indigenous-led initiatives in support of community answers that transform their communities.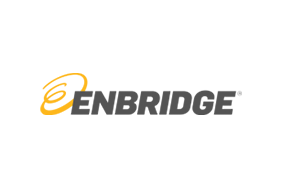 Enbridge Inc.
Enbridge Inc.
About Enbridge
At Enbridge, our name spells out our mission: a bridge to a sustainable energy future. That bridge safely connects millions of people around the world to the energy they rely on every day, fueling quality of life. Whether it's natural gas, oil or renewable power, the energy we deliver through networks spanning North America and our growing European offshore wind portfolio helps to heat homes, feed families, fuel vehicles and power industry. We're investing in modern energy infrastructure to sustain access to secure, affordable energy. We're also building on two decades of experience in renewable energy to advance new low-carbon energy technologies including hydrogen, renewable natural gas and carbon capture and storage. We're committed to reducing the carbon footprint of the energy we deliver, and to achieving net zero greenhouse gas emissions by 2050.
Headquartered in Calgary, Alberta, Enbridge's common shares trade under the symbol ENB on the Toronto (TSX) and New York (NYSE) stock exchanges. To learn more, visit us at Enbridge.com
More from Enbridge Inc.