Published 11-18-22
Submitted by SAP
Originally published by SAP BRANDVOICE on Forbes.com
With the vast majority of business transactions around the world touching some SAP system, there is no better company to help others on their data-centric sustainability journey. Sebastian Steinhaeuser, Chief Strategy Officer, SAP, was on hand to explain how software enables companies and governments to capture and monitor data to demonstrate compliance and use it to make better decisions.
"There are three main challenges around climate data," said Steinhaeuser.
The first is to record it accurately. Currently a lot of data is collected manually on spreadsheets. Automating and standardizing data collection makes it more reliable. Having the data in the system makes it easier to share across the entire supply chain. The second big challenge is regulatory.
"A lot of companies are super nervous about regulatory compliance," said Steinhaeuser. "Automated, standardized monitoring and reporting addresses the issue. And the last challenge is to act faster."
Steinhaeuser urged every company to develop a strategy with clear ambitions and targets to guide their climate journey.
Continue reading here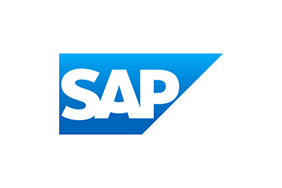 SAP
SAP
SAP's strategy is to help every business run as an intelligent, sustainable enterprise. As a market leader in enterprise application software, we help companies of all sizes and in all industries run at their best: SAP customers generate 87% of total global commerce. Our machine learning, Internet of Things (IoT), and advanced analytics technologies help turn customers' businesses into intelligent enterprises. SAP helps give people and organizations deep business insight and fosters collaboration that helps them stay ahead of their competition. We simplify technology for companies so they can consume our software the way they want – without disruption. Our end-to-end suite of applications and services enables business and public customers across 25 industries globally to operate profitably, adapt continuously, and make a difference. With a global network of customers, partners, employees, and thought leaders, SAP helps the world run better and improve people's lives.
More from SAP