Published 11-18-22
Submitted by Southwire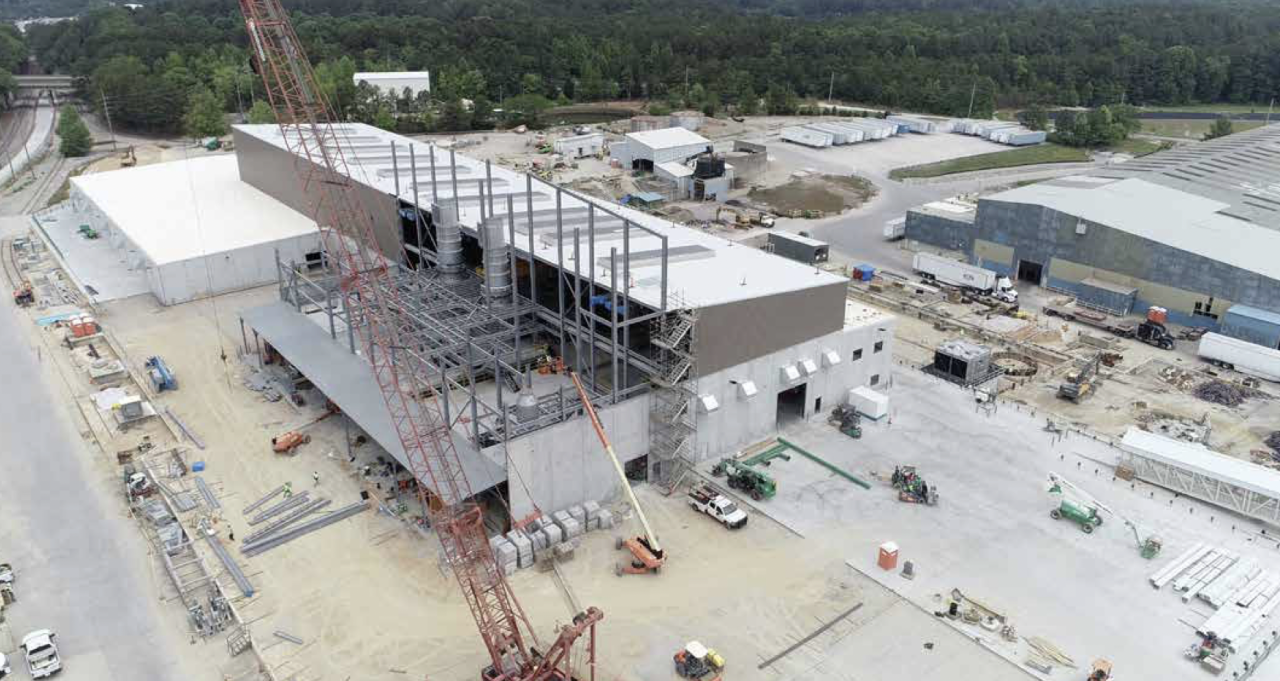 Southwire 2021 Sustainability Report
APPROACH
Energy use and GHG emissions are a defining business issue and were identified through our materiality assessment as the most critical environmental topics for Southwire manufacturing operations, corporate offices, suppliers and customers. As a result, we prioritize efforts to help reduce GHG emissions across our value chain.
We aim to achieve zero-carbon energy for our operations by eliminating or offsetting Scope 1 and 2 greenhouse gases by 2025. Achieving our reduction goal requires implementing energy efficiency and modernization initiatives, utilizing renewable energy, establishing power purchase agreements, purchasing renewable energy certificates and carbon offsets, and transitioning to low-carbon energy sources throughout our operations.
As energy prices continue to rise and customer demand for low-carbon products increases, we will continue to focus on reducing our operational energy consumption and GHG emissions to support the resilience of our business.
RESPONSIBILITIES
Southwire recognizes our sustainable leadership responsibility to reduce the impact of our operations and to respond to evolving global environmental and business conditions, including increasing stakeholder and shareholder expectations to mitigate the effects of climate change and GHG emissions.
Southwire's corporate sustainability department, with support from our business group leaders, operations environmental staff, energy procurement team, and others, is responsible for the combined management of our overall energy and emissions strategy. The sustainability and energy procurement staff evaluate opportunities for renewable energy procurement and deployment, and the operations teams look for options to implement energy- savings measures at the site level. Our EVP, General Counsel and Chief Sustainability Officer is responsible for overseeing energy consumption data collection, GHG emissions calculations, performance against company-wide targets, data reporting and providing quarterly updates to the Board Sustainability Committee. In addition, the Sustainability Committee provides strategic direction and oversees the performance of our carbon reduction goal.
We also believe that by engaging like-minded organizations, we can share ideas and explore partnership opportunities to develop and implement sustainable solutions. Key partners helping us incorporate best practices into our energy and emissions reduction strategy include the Sustainability Leadership Forum – Atlanta—focused on identifying and addressing complex environmental and societal problems in business—and the Drawdown Georgia Business Compact—focused on achieving a just, prosperous and sustainable transition toward net zero carbon emissions in Georgia by 2050.
OPERATIONAL APPROACH: ENERGY & GHG MANAGEMENT
Our Southwire Company EHS Management System EHS Policy and Principles outlines our approach to protecting the environment and sustainably managing our energy usage through operational efficiency. In addition, we seek to reduce our energy and GHG emissions impacts by conducting internal and external benchmarking and audits and driving accountability through partnerships and specialized management teams that share best practices. As Southwire grows, we strive to manage and reduce energy usage and operational emissions annually. In 2020, we established our Carbon Zero objective—a goal to achieve 100% zero carbon energy for our operations by 2025, compared to our 2018 baseline, which will address our Scope 1 and 2 GHG emissions.
Our most significant contributors to energy consumption and air emissions result from operational combustion of natural gas and electricity use at our larger, more complex manufacturing plants. Southwire's engineering team continues to conduct as-needed audits to identify efficiency opportunities and support long-term project activities. Once identified, we are committed to utilizing the most energy-efficient technology when practical to reduce both costs and environmental impacts.
As a result of equipment and system modernization and expansion at 10 of our manufacturing sites in 2021, we expect to show significant energy reduction results in 2022.
GROUNDBREAKING COPPER ROD MILL IN CARROLLTON, GEORGIA
In February 2021, we broke ground on a 100,000 square-foot Southwire Continuous Rod (SCR®) plant in Carrollton, Georgia, with the capacity to produce more copper rod than any other SCR rod system in the world. The new facility will reduce environmental impacts by replacing the existing facility on the same site, upgrading equipment and supporting our 2025 Carbon Zero initiative through an energy partnership with the Carroll EMC utility to provide 100% renewable electricity for the facility.
"Southwire is investing in a multimillion-dollar modernization initiative that will allow us to best serve our customers, increase our efficiency and introduce newer and better equipment, systems and technology. In doing so, we're reaffirming our commitment to providing a work environment that supports the wellbeing of our employees, our communities and the environment—for today and for the future."
- Rich Stinson, President and CEO.
ON-SITE APPROACH: RENEWABLE ENERGY PROGRAM
In addition to reducing our operational emissions through modernization and efficiency, Southwire is committed to increasing on-site solar energy generation and expanding our renewable energy portfolio to further reduce Scope 1 and 2 GHG emissions. This reduction is crucial to helping Southwire achieve our zero carbon objective, and we believe renewable energy is one "lever" in our portfolio of options to achieve Carbon Zero.
In 2021, we completed the installation of a solar generation system at our corporate headquarters in Carrollton, Georgia. The system includes two electric vehicle (EV) charging stations, two solar picnic tables and a solar canopy located over our expectant mother and accessible parking areas. In addition, we also installed new EV charging stations at our Southwire Family Medical Center in Carrollton, Georgia and our plant in Heflin, Alabama. Completion of projects in 2021 brings our company-wide total to three solar installations and six EV charging locations.
Recognizing the need to support our employee vehicle emissions strategy and the transportation sector's electrification goals, we plan to install additional EV charging stations at our plants in Florence, Alabama and Bremen, Indiana in 2022.
"I was excited to be given the opportunity to manage the installation of our electric vehicle charging infrastructure when I joined the company in 2021. I am proud to work for a company that is serious about being sustainable."
- Adam Carver, electrical engineer
PERFORMANCE
As we continue to grow Southwire operations responsibly and respond to stakeholder expectations to reduce environmental impacts, management of our GHG emissions is crucial to remaining competitive and improving the cost and access to capital.
We also believe that energy efficiency; replacing carbon-intensive energy with renewables; sourcing renewable energy; purchasing renewable energy credits or certificates; and purchasing carbon offsets allow us to continue making progress towards our Carbon Zero objective. Please see the GRI Index in this report to view Energy and Emissions metrics.
RENEWABLE ENERGY PURCHASING PROGRAMS
In 2021, Southwire signed a ten-year contract with Georgia Power to participate in their Customer Renewable Supply Procurement (CRSP) program. Beginning in 2024, Georgia Power will retire renewable energy credits (RECs) on behalf of Southwire for our allocated portion of the CRSP utility-scale renewable energy generation portfolio. As part of our layered approach to achieving Carbon Zero, participation in the CRSP program is anticipated to offset approximately 6% of our carbon footprint.
View the full Southwire 2021 Sustainability Report.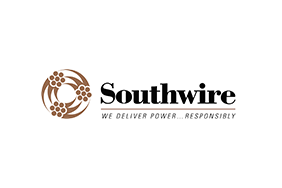 Southwire
Southwire
A leader in technology and innovation, Southwire Company, LLC is one of North America's largest wire and cable producers and an emerging influence in many important electrical markets. Southwire and its subsidiaries manufacture building wire and cable, utility products, metal-clad cable, portable and electronic cord products, OEM wire products and engineered products. In addition, Southwire supplies assembled products, contractor equipment, electrical components, hand tools and jobsite power and lighting solutions, and the company provides a variety of field and support services to customers around the world. For more information about Southwire's products, its community involvement and its vision of sustainability, visit www.southwire.com.
More from Southwire