Published 11-18-22
Submitted by SEE®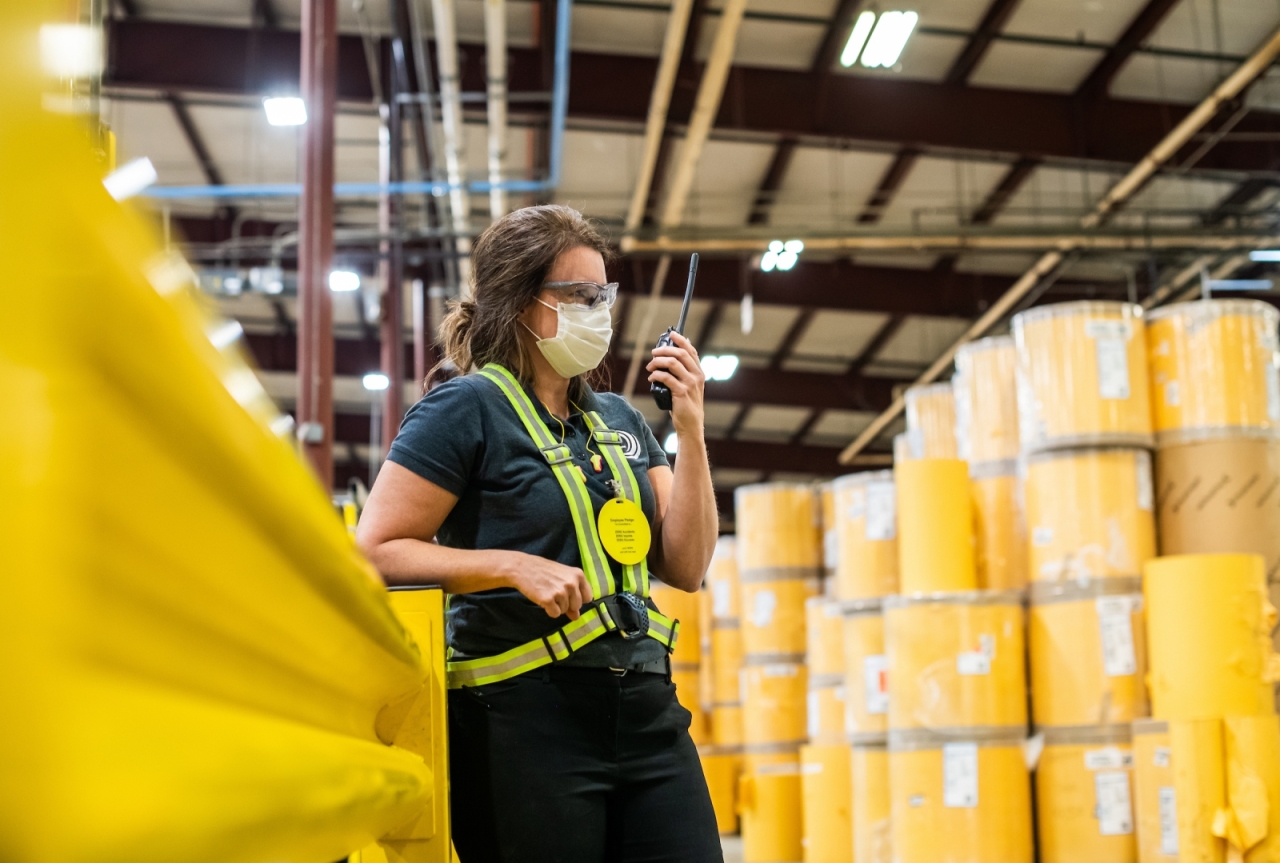 Karen Crisp manages two Sealed Air manufacturing facilities in North Carolina and has been working inside plants for 23 years. So, you don't need to tell her about the particular challenges facing women in the manufacturing industry. She's living it.
Crisp, who is also a busy mom and active community member, serves as a mentor and advocate to bring more women into the industry. In some ways, she says, it's a simple message.
"We have to communicate that manufacturing is not necessarily a dirty job," she said, "and it's not the man's job."
If it were only that easy.
Women have long faced barriers to entry in the science, technology, engineering, and math fields. And once in, they are often met with challenges ranging from the glass ceiling to gender norms and unconscious biases.
Women account for 47.5% of the U.S. workforce, but hold less than one-third of the jobs in the manufacturing sector, according to the U.S. Census Bureau.
Worst yet, a 2021 study from Deloitte and the Manufacturing Institute found that one in four women were considering leaving the industry, citing low wages, lack of flexible schedule options, and work-life balance as their top three reasons.
Gender inequalities were only heightened during the COVID-19 pandemic, as daycare facilities shut down, schools moved online, and there was a growing need to be at home.
"The pandemic really highlighted that we need workplace flexibility," said AJ Jorgenson, vice president of strategic program engagement at the Manufacturing Institute, the nonprofit workforce development and education partner of the National Association of Manufacturers. Sealed Air is a member of the association and the company's CEO Ted Doheny serves on its board of directors. "It doesn't mean just remote work... It means when there are doctor appointments, when there's a sick kid... that they're able to support."
She also added that men are starting to ask for work-life balance almost as much as women.
Representation Matters
Women constitute manufacturing's largest pool of untapped talent in the U.S., according to a 2015 study from Deloitte, the Manufacturing Institute, and the APICS Supply Chain Council (now called Association for Supply Chain Management). By closing the gender gap, companies can reduce turnover and increase innovation and engagement.
At Sealed Air as of August 2021, 24.7% of the global employee population and 19.8% of the company's U.S. supply chain workforce are women. Earlier this year, the company announced its Diversity, Equity and Inclusion Pledge, which outlines Sealed Air's plan to create a more diverse workforce, including increasing gender diversity across employees globally to more than 30% by 2025.
The Women in Manufacturing Benchmark Study 2020 from Thomas, an industrial sourcing and marketing company, in collaboration with Women in Manufacturing, a national trade association, found a positive correlation between female leadership and female employee representation. And yet only 27% of women respondents felt strongly regarding career advancement opportunities at their current employers.
"The top difference between women and men and what they're looking for is women are looking for role models throughout their career," said Jorgenson. "Men typically look at C-suite leadership, and that's where they want to see role models. Women want to know 'Who can I be three, five, 10 years out?'"
Those different approaches provided the impetus for the Manufacturing Institute's STEP Ahead Awards, which recognize women in the manufacturing industry for their leadership in science, technology, engineering, and production (STEP) careers, with the hope of inspiring the next generation through mentorship programs.
In the nine years since the Manufacturing Institute established the award, six women from Sealed Air have been honored. Sealed Air's 2021 honoree, Susanne Troutt, is the films planning director for the company's global food and shrink packaging business and was formerly the materials manager for its manufacturing plant in Simpsonville, South Carolina, one of the world's largest facilities of its kind. Troutt attended the awards ceremony last year in Washington, D.C., where the Manufacturing Institute is based.
"The nomination made me realize that I was an important part of the team and that I had made some significant contributions," Troutt said.
Changing the Conversation
While increasing flexibility, representation, and recognition, perceptions of the industry also need to be addressed for younger generations of workers, including women. That's where plant manager Crisp comes in, and she's determined to make an impact.
As one of only four female plant managers at Sealed Air, which operates 106 manufacturing facilities worldwide, Crisp has worked for the company her entire career. Starting as an intern, Crisp soon earned a full-time position and then held various jobs throughout the company's supply chain organization before becoming the manager for Sealed Air's two manufacturing plants in North Carolina. The two facilities make protective packaging materials such as BUBBLE WRAP® brand bubble cushioning, SEALED AIR® brand Korrvu®retention and suspension packaging, and BUBBLE WRAP® brand cushioned paper mailers.
While she maintains there are no typical days in her role as plant manager, Crisp spends much of her time analyzing the performance of operations, understanding obstacles facing her teams, and identifying resources and solutions to solve those problems.
When she first transitioned into a management role, Crisp struggled with accepting that she could only accomplish so much each day. "If I promised I was going to do something, I wanted to deliver," she said. "However, as responsibilities are added, time management is key, but so is making time for oneself."
Crisp makes sure to share this this view with others. She said she often sees her managers and operators struggling with the same issue and wants them to celebrate their small wins, while doing everything within their control to plan and communicate. "That's how we achieve success as an organization and as a team," she said.
While it's a balancing act taking care of two kids, maintaining a home, and running two manufacturing plants that operate 24 hours a day, seven days a week, Crisp has learned to schedule time for "making the transition from manager to mom," she said.
In 2018, Crisp was honored with a STEP Ahead Award, which allowed her to expand her reach by connecting with other women in the industry and hearing their challenges and learning from their experiences. Since then, Crisp has used those connections and her passion for her community to impact the next generation.
"Pre-COVID, we would do tours of the facilities and expose local middle school, high school, and community college students to the protective packaging business and the kinds of job opportunities Sealed Air offers here," Crisp said.
Similarly, Troutt is sharing her knowledge with women at Sealed Air about different career paths in manufacturing. After transitioning into her current role, Troutt recommended as her replacement a woman she had mentored for 10 years who began her career in the customer service department.
"It just takes the right people educating others about all the opportunities within manufacturing and serving as a mentor when needed," Troutt said.
Moving Forward
From creating diversity programs and offering flexible work options, to mentoring and recognizing women, there are myriad ways the manufacturing industry can address the challenges facing women today and tap into its largest talent pool.
Society is becoming more gender inclusive, but "we have a long way to go" in the manufacturing industry Jorgenson said. Manufacturers need to consider what they are doing actively and continuously to engage women, she suggested. "I think time will tell. I'm very hopeful."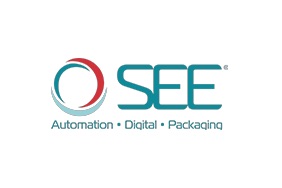 SEE®
SEE®
SEE (NYSE: SEE) is in business to protect, to solve critical packaging challenges, and to make our world better than we find it. Our automated packaging solutions promote a safer, more resilient, and less wasteful global food, fluids and liquids supply chain, enable e-commerce, and protect goods in transit from damage.
The company, under its former trade name, Sealed Air, announced its new SEE corporate brand and logo in May 2023.
Our globally recognized solution brands include CRYOVAC® food packaging, LIQUIBOX® fluids and liquids systems, SEALED AIR® protective packaging, AUTOBAG® automated packaging systems, BUBBLE WRAP® packaging, SEE Automation™ and prismiq™ digital packaging and printing.
Our partnership with customers creates value through sustainable, automated, and digital packaging solutions, leveraging our industry-leading expertise in materials, automation systems, engineering, and technology.
Our SEE Net-Positive Circular Ecosystem is leading the packaging industry in creating a more environmentally, socially, and economically sustainable future. We have pledged to design or advance 100% of our packaging materials to be recyclable or reusable by 2025, with a bolder goal to reach net-zero carbon emissions in our global operations by 2040.
Our Impact Report highlights how we are shaping the future of the packaging industry. We are committed to a diverse workforce and a caring, inclusive culture through our 2025 Diversity, Equity and Inclusion pledge.
SEE generated $5.6 billion in sales in 2022 and has approximately 17,300 employees (including Liquibox employees) who serve customers in 120 countries/territories. To learn more, visit sealedair.com. 
More from SEE®