Published 11-17-22
Submitted by IBM
Summary
The initiative will support organizations such as United Nations Development Programme, Sustainable Energy for All, Net Zero Atlantic, Miyakojima City Government, and Environment Without Borders Foundation for this IBM Sustainability Accelerator environmental cohort
IBM will donate $30M worth of services by 2023 through the IBM Sustainability Accelerator program
ARMONK, N.Y., and SHARM EL SHEIKH, November 17, 2022 /CSRwire/ -- IBM (NYSE: IBM) announced today at COP27 the new members of its global pro bono social impact program, the IBM Sustainability Accelerator. This program applies IBM technologies, such as hybrid cloud and artificial intelligence, and an ecosystem of experts to enhance and scale projects focused on populations vulnerable to environmental threats, including climate change. All new members will focus on accelerating clean energy projects. IBM has previously announced it plans to select five organizations for this program each year and expects to provide $30 million worth of services by the end of 2023.
According to the International Energy Agency, the impacts of the COVID-19 pandemic, disruptions to global supply chains, and diversion of fiscal resources to keep food and fuel prices affordable, have affected the pace of progress toward the United Nations Sustainable Development Goal (SDG 7) of ensuring access to affordable, reliable, sustainable, and modern energy by 2030.
"With the IBM Sustainability Accelerator, we are convening experts and using innovative technologies to help tackle the toughest environmental challenges our planet faces; and transitioning to clean energy is a critical step right now," said Justina Nixon-Saintil, Vice President of Corporate Social Responsibility and ESG at IBM. "With this new cohort, helping marginalized communities get just and equitable access to sustainable energy resources not only helps the world achieve the goal of UN SDG7, but can help in the larger global energy transition."
After evaluating more than 100 submissions from around the world, IBM selected these organizations to become the clean energy cohort of the program:
"UNDP is delighted to partner with IBM to forecast electricity access that informs better policy and investment decisions, with an initial concentration on African countries. This partnership advances UNDP's integration mandate and directly contributes to our corporate moonshot to provide 500 million people with access to safe, reliable energy by 2025, focused on reaching the furthest behind first." - Ahunna Eziakonwa, Assistant Secretary-General, Assistant Administrator and Director of the Regional Bureau for Africa (RBA)
"We are excited to be partnering with IBM. This partnership will allow SEforALL to push our current modelling capabilities and change how we map and predict future human activity and energy needs. Ultimately helping us to address more effectively some of the most pressing development challenges we face." - Jim Walker, Senior Director, Sustainable Energy for All
"Our team at Net Zero Atlantic is focused on our goal of helping Atlantic Canada achieve a sustainable and inclusive transition to a carbon-neutral future. With support from the IBM Sustainability Accelerator, we're creating a tool Indigenous communities in our region can use to assess how renewable energy development could directly benefit and affect them. We'll be working in collaboration with our Indigenous partners to develop technology that reflects their specifications and which will help define their preferred paths to net-zero emissions" - Alisdair McLean, Executive Director, Net Zero Atlantic
"Miyakojima City's critical challenge is to secure stable and low-cost electric power, because of its geographical location as a remote island and its climate issues including typhoons and other natural disasters. So, with the support of IBM's weather forecasting and data analysis resources and consulting support by staff with diverse expertise, we strive to establish efficient power supply means and make clean energy widely available in this region. We expect this initiative could contribute to sustainability of this city in the future." - Kazuhiko Kakihana, Director, Planning and Policy Department, Miyakojima City Government
"I believe that innovative technological applications can be strongly used for linking green energy users together and this is what we seek in our project.Our goal is to harness the power of technology to tackle environmental challenges and support vulnerable communities' livelihood to have a better life." - Dr. Adel Abdallah Soliman, CEO of Environment Without Borders Foundation
The selection process considered the applicant's commitment to support communities who are especially vulnerable to environmental threats, its ability to increase access to affordable clean energy services, its strategic focus and transparency on measurement and reporting, among others.
About IBM Sustainability Accelerator
Launched in February 2022, the IBM Sustainability Accelerator is a social impact program that addresses multiple environmental threats around the world each year. The accelerator selects 5 projects to scale solutions that benefit communities that face challenges such as climate change, pollution, extreme weather and more. The program currently has two active cohorts; the first one is focused on sustainable agriculture and the second on clean energy.
For more information, visit https://www.ibm.com/impact/initiatives/ibm-sustainability-accelerator
Media contacts:
Carmen San Segundo
Global Communications Director, CSR and Sustainability
Carmenssg@ibm.com
Fernando Arreaza
Goodtech Media Relations Manager
Fernando.arreaza@ibm.com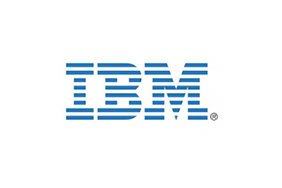 IBM
IBM
Innovation – joining invention and insight to produce important, new value – is at the heart of what we are as a company. And, today, IBM is leading an evolution in corporate citizenship by contributing innovative solutions and strategies that will help transform and empower our global communities.
Our diverse and sustained programs support education, workforce development, arts and culture, and communities in need through targeted grants of technology and project funds. To learn more about our work in the context of IBM's broader corporate responsibility efforts, please visit Innovations in Corporate Responsibility.
More from IBM