Published 11-17-22
Submitted by DOW
The Science of Leadership
We believe a key element of leadership is listening. Our strongest leaders listen to their peers and hold open discussions that lead the business forward to new and innovative solutions. It is in our DNA to draw on the diverse perspectives of our teams and enable every colleague to tap into the courage and creativity to imagine better.
"A LEADER'S ROLE IN AN INNOVATION PROCESS IS, FIRST AND FOREMOST, LISTENING."
Jamie Cohen
Collaborating to Solve The World's Most Difficult Challenges
Jamie Cohen, a senior global R&D director at Dow, demonstrates collaborative leadership with her team on a daily basis. Jamie started her career as a chemist at Dow, but slowly transitioned to begin overseeing researchers around the world, using her talents to navigate complexity and ambiguity, unlock funding and, ultimately, help her team innovate. As a leader, she went into the role unsure why she was chosen. "At first, I thought the leader had to know everything. I thought the expectation was that I was put into a role as leader because I was going to be the one to know all of the answers," Cohen said. However, she quickly learned the collaborative dynamic of Team Dow and understood that the best thing she could do as a leader was to take a step back, listen to her team and bring together the right minds to create some of the most innovative materials on the planet.
Cohen acknowledges the importance of a team acting as a collective in maintaining motivation, sharing knowledge with one another and identifying everyone's strengths. Cohen hopes that she can lead others and break down barriers so her teams can make the next big breakthrough. "I'll be in the background," she says.
WATCH VIDEO: Profile in Innovation: Jamie Cohen, The Analytical Leader
Celebrating Dow's 125 years
In honor of Dow's 125th anniversary year, we're celebrating our people because it's their ability to imagine better that has driven innovation and success throughout our history. It's through ingenuity and know-how that Dow's people have met technical challenges, engineered new solutions and are laying the groundwork for a more sustainable and equitable future for all. In partnership with The Wall Street Journal Custom Content, we're telling the stories of some of our colleagues from around the globe who exemplify what 'Imagine Better' is all about and how they contribute to our ambition to become the most innovative, customer-centric, inclusive and sustainable materials science company in the world. Learn more about these inspiring people and explore the full series here.
* Wall Street Journal Custom Content is a unit of The Wall Street Journal Advertising Department. The Wall Street Journal news organization was not involved in the creation of this content.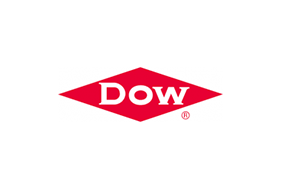 DOW
DOW
Dow (NYSE: DOW) combines global breadth; asset integration and scale; focused innovation and materials science expertise; leading business positions; and environmental, social and governance leadership to achieve profitable growth and help deliver a sustainable future. The Company's ambition is to become the most innovative, customer centric, inclusive and sustainable materials science company in the world. Dow's portfolio of plastics, industrial intermediates, coatings and silicones businesses delivers a broad range of differentiated, science-based products and solutions for its customers in high-growth market segments, such as packaging, infrastructure, mobility and consumer applications. Dow operates manufacturing sites in 31 countries and employs approximately 37,800 people. Dow delivered sales of approximately $57 billion in 2022. References to Dow or the Company mean Dow Inc. and its subsidiaries.  For more information, please visit www.dow.com or follow @DowNewsroom on Twitter.
More from DOW