Published 11-17-22
Submitted by Kimberly-Clark Corporation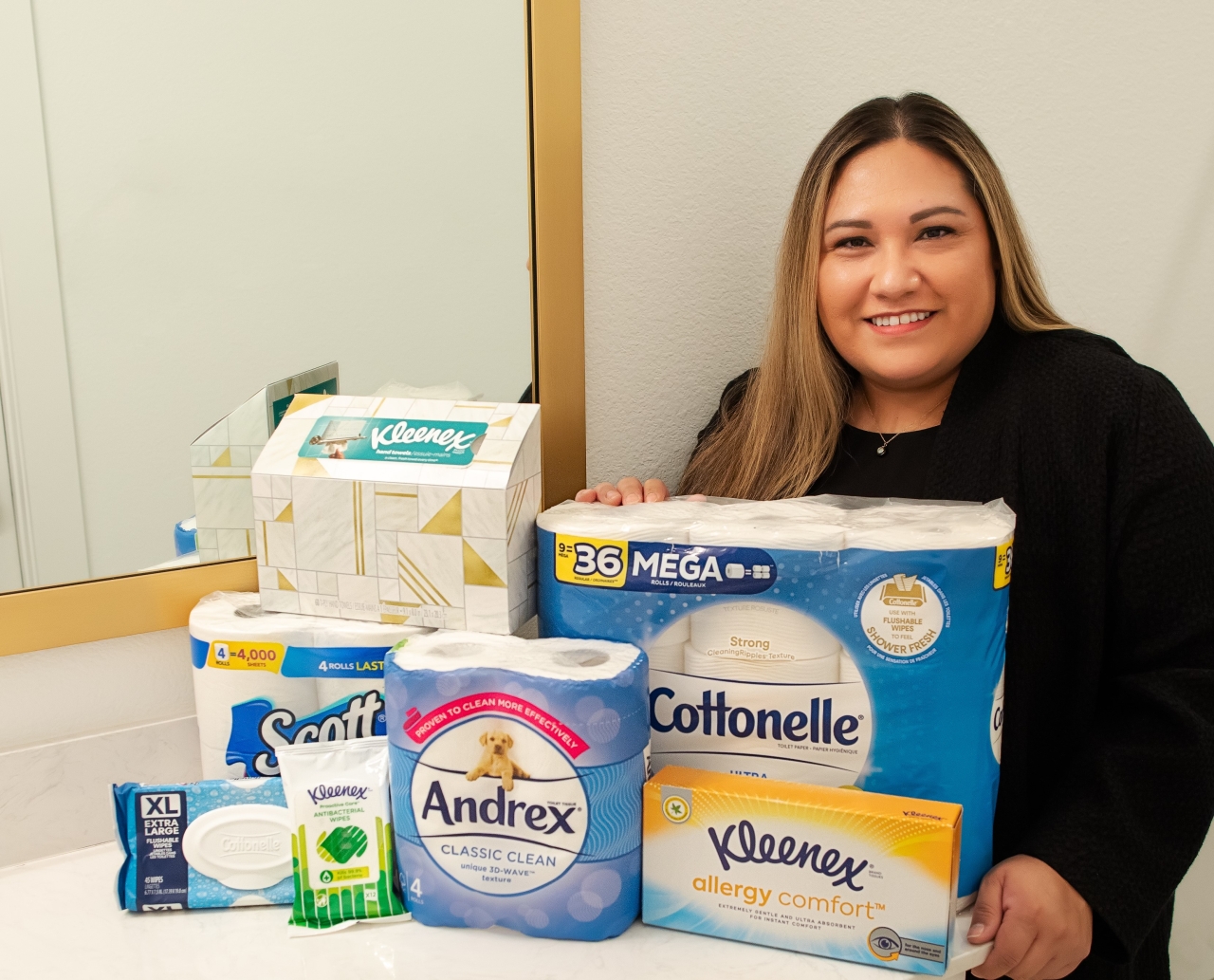 Alma Alejandro, the marketing director for global intimate care brands at Kimberly-Clark, grew up in Mexico and knows firsthand what it's like to not have access to reliable and safe sanitation at school. That's why she is passionate about leveraging the power of Kimberly-Clark and its essential brands and supporting programs like the Toilet Board Coalition Accelerator to help address the global sanitation crisis, drive systems change, and strengthen communities – including where she grew up – around the world.
Q: How do you define access to sanitation?
AA: It's about ensuring equal access for everyone and providing safe and clean sanitation facilities, hygiene education, clean water, and spaces for women and girls to feel safe and effectively manage their menstrual health. It's about way more than just a toilet — sanitation is a basic human right that no one should ever have to live without.
Q: How did the lack of safe and hygienic school sanitation impact you as a child?
AA: Growing up in Monterrey, Nuevo León in Mexico and going to a public school, I avoided the school toilets because they weren't clean or safe. You had to bring your own toilet paper with you, and we didn't have access to water to wash our hands. I would often limit my eating, drinking and activity level while at school to avoid having to use the school bathrooms.
At that time, I didn't think too much about how this behavior impacted my health. Yet, as we dig into this space now, we know there are significant physical, emotional, and mental health implications.
It's important for children to speak up about what they're experiencing as this impacts their bladder, bowel health and overall confidence. At the same time, it's equally important that we educate teachers, parents, and governments about the urgent need to drive change.
Q: Has the school sanitation situation in Mexico changed since you were a child?
AA: I recently visited my family in Monterrey, Mexico. A lot of my aunts and uncles are teachers, and I asked them if things had changed in terms of sanitation facilities and accessibility for kids at school. Unfortunately, it's not any better than when I was a child – in fact, it has remained virtually unchanged, if not worse.
This is not just a problem in Mexico, though. Research shows a global decline in the number of schools with basic sanitation, from 66% in 2016 to 63% in 2019.
In many regions of Mexico, the government provides the school, and the community and teachers are expected to provide everything else, including toilet paper, soap and hygiene education, etc. Schools in low-income areas already face immense challenges, and this just adds to them.
Water shortages are also a major issue. Right now, in some areas of Mexico, you only have access to running water from 4-8 a.m. – that's a very limited 4-hour window when most people are usually sleeping.
People must wake up really early and fill buckets to use throughout the day for flushing the toilet, washing hands and taking a shower. Not only is this an inconvenience for everyone at home, but just think about how this impacts kids getting ready for school and not having access to water during their school day...
Reliving that experience as an adult reminded me of my childhood where I didn't have the ability to wash my hands frequently. As we think about COVID-19, other diseases and overall safety and health, this is a major problem that impacts the trajectory of people's lives.
Q: How is Kimberly-Clark involved in providing access to clean water and safe sanitation?
AA: With 3.6 billion people lacking safely managed sanitation, many women wait until the middle of the night to have privacy and safety, children can succumb to life-threatening, waterborne diseases, and millions of girls and women miss school and work because they cannot safely and reliably manage their menstruation.
Empowering women and girls and improving access to safe sanitation are key priorities for Kimberly-Clark and its foundation and core to our purpose of Better Care for a Better World. Since its launch eight years ago, the Toilets Change Lives program has impacted more than 7 million users across 15 countries.
Q: How does Kimberly-Clark work with the Toilet Board Coalition?
AA: We know that partnerships and collaboration are critical to driving greater impact in the sanitation space even faster. That's why we helped found the Toilet Board Coalition in 2015 alongside Unilever and LIXIL to accelerate business solutions to the sanitation crisis. The Coalition has enabled $22 million of investment into local sanitation businesses in seven years and touches 2.2 million customers each day through its network of small and medium-sized enterprises.
We formed the Coalition because no one can solve the sanitation crisis alone, and we must leverage our collective voices and the power of our brands to drive awareness, advocacy, and innovation – while also incentivizing consumer behavioral change.
We are currently working on a report together with Unilever, LIXIL and the Toilet Board Coalition that ties in seamlessly with my experience as a child, as it tackles the importance of school sanitation. It addresses the social and economic impact as well as business potential in the area.
By showcasing successful educational programs driven by companies, such as Kimberly-Clark's Toilets Change Lives initiative, we hope to generate awareness and demand for more corporations and brands to tap into the sector. Stay tuned for more on the report since we'll launch it in early 2023.
Q: What role does mentorship play in tackling the global sanitation crisis?
AA: As part of our partnership with the Toilet Board Coalition, we support the Accelerator program, which arms entrepreneurs with the mentorship, partnership, and visibility they need to scale their sanitation economy businesses. Watching start-ups pursue innovative toilet design, recovery of biological resources within the circular economy, and smart digital technologies to tap into the market potential of the sanitation economy is incredibly inspiring.
I'm currently mentoring Ecoloo, a small business that offers mobile toilets in places that wouldn't normally have the infrastructure to build permanent toilets. We have been able to offer support to Ecoloo through strategic marketing support.
Programs like the Accelerator are beneficial for both the mentors and the entrepreneurs, and I am so grateful for the experience. Working with Ecoloo and hearing from the sanitation entrepreneurs inspires me – they are all so passionate about creating a business model that solves the sanitation and societal challenges in agile ways.

We each have the power to drive change in our own way. For some of us, the responsibility is even greater because we have the voice of our iconic brands to drive awareness of these issues, innovate and better balance economic profit with societal impact and environmental sustainability.
In 2020, Kimberly-Clark, our foundation and our Kotex® brand partnered with the Toilet Board Coalition to create the Women in the Sanitation Economy Innovation Lab, which aimed to develop and catalyze women-led, early-stage businesses within the sanitation economy. Last year, the Innovation Lab completed its first pilot featuring five startup businesses from Kenya, the U.S. and the U.K., along with 11 Kimberly-Clark employees who served as mentors to the group.
The participating businesses received mentorship and training to help them address some of their biggest business challenges and positively contribute to some of the world's most pressing sanitation issues. Participants reported that the Innovation Lab significantly improved their business operations and internal processes.
Q: What is the biggest misperception about sanitation?
AA: When we talk about sanitation and programs like Kimberly-Clark's Toilets Change Lives initiative, many people automatically think we're only talking about building toilets. But, the building aspect is probably the easiest part. Unless you have the behavior change, the education, and the maintenance of the facilities so that they stay clean and safe, you cannot ensure long-term impact and deliver systems change.
When done correctly, installing a toilet enables children to attend school and continue their education, obtain living wage jobs, support healthy, thriving families of their own, and ultimately strengthen their communities for generations to come.
Another misconception is this belief that sanitation issues only exist in developing markets, but many people in developed countries like the United Kingdom and the United States have difficulties accessing safe sanitation and clean water on a daily basis as well.
Q: The global sanitation crisis is complex with no easy solutions. What gives you hope?
AA: The vital work that the Toilet Board Coalition and its partners do daily gives me hope! Seeing companies (especially competitors), NGOs, governments and consumers collaborate in a meaningful way to create a better world for all is also very encouraging.
Sanitation hits close to home for me and is deeply personal due to my childhood growing up in Mexico and familiarity with the reality that millions experience every day. Sometimes it's hard to believe that the little girl who avoided using the bathroom at school and never had enough water to wash her hands now has a chance to help ensure that not only my nieces and nephews in Mexico – but also other children – have a much different experience.

It's part of what drew me to Kimberly-Clark and its purpose of Better Care for a Better World, and I am grateful to have an opportunity to work for a company that is so committed to addressing the global sanitation crisis.
We make essential products such as toilet paper, paper towels and diapers at Kimberly-Clark, and I view access to sanitation and clean water as equally essential. These are global issues that impact all of us, and we need more brands driving awareness and action. It will take all of us working together while utilizing our unique strengths and networks to create a better future for every child around the world.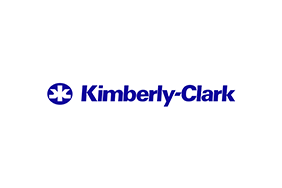 Kimberly-Clark Corporation
Kimberly-Clark Corporation
Kimberly-Clark and its trusted brands are an indispensable part of life for people in more than 175 countries. Fueled by ingenuity, creativity, and an understanding of people's most essential needs, Kimberly-Clark is committed to its purpose of Better Care for a Better World. The company's portfolio of brands, including Huggies, Kleenex, Scott, Kotex, Cottonelle, Poise, Depend, Andrex, Pull-Ups, GoodNites, Intimus, Neve, Plenitud, Sweety, Softex, Viva and WypAll, holds No. 1 or No. 2 share position in approximately 80 countries. Kimberly-Clark use sustainable practices that support a healthy planet, build strong communities, and ensure its business thrives for decades to come.
To keep up with the latest news and to learn more about the company's 150-year history of innovation, visit kimberly-clark.com or follow Kimberly-Clark on Facebook, Instagram or LinkedIn.
More from Kimberly-Clark Corporation