Published 11-17-22
Submitted by Peloton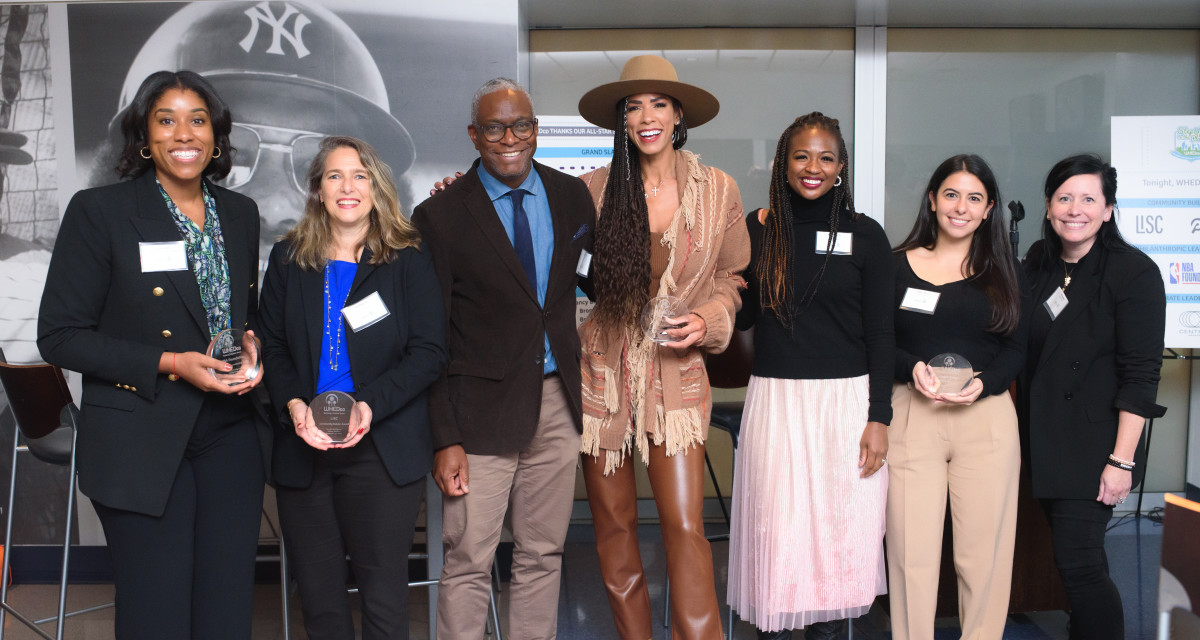 On Friday, September 30th, Peloton was honored with the Community Builder Award presented at the Women's Housing and Economic Development Corporation (WHEDco) Benefit and Ballgame, alongside The Local Initiatives Support Corporation (LISC). The annual event, held at Yankee Stadium, celebrates the critical work of WHEDco and the Bronx residents they serve.
Alongside our partner, LISC, we fully outfitted the Bronx Commons fitness center with Peloton and Precor equipment and provided free 2-year Peloton App memberships for all Bronx Commons residents. Our partnership also helps support the organization's dedicated wellness staff and programming including Bronx Commons' family support, fresh food, arts, community, cultural, and green features.
To celebrate, Peloton's Social Impact team was joined by instructor Kirsten Ferguson, who spoke passionately about the importance of increasing access to health and wellness as she accepted the award on Peloton's behalf: "WHEDco's belief that all people deserve healthy, sustainable, and vibrant communities is exactly what we seek to foster through our work at Peloton."
With LISC, Peloton has activated two additional community wellness spaces – one with the Wayman Palmer YMCA in Toledo and one with Claretian Associates in Southwest Chicago. These investments represent our ongoing work to advance the commitments made in the Peloton Pledge to make physical fitness and mental wellness more accessible in the global markets Peloton calls home.

Peloton
Peloton
Our mission: To use technology and design to connect the world through fitness, empowering people to be the best version of themselves anywhere, anytime.
Our Values
Put members first
Operate with a bias for action
Empower teams of smart creatives
Be the best place to work
Together we go far
More from Peloton