Published 11-17-22
Submitted by Aramark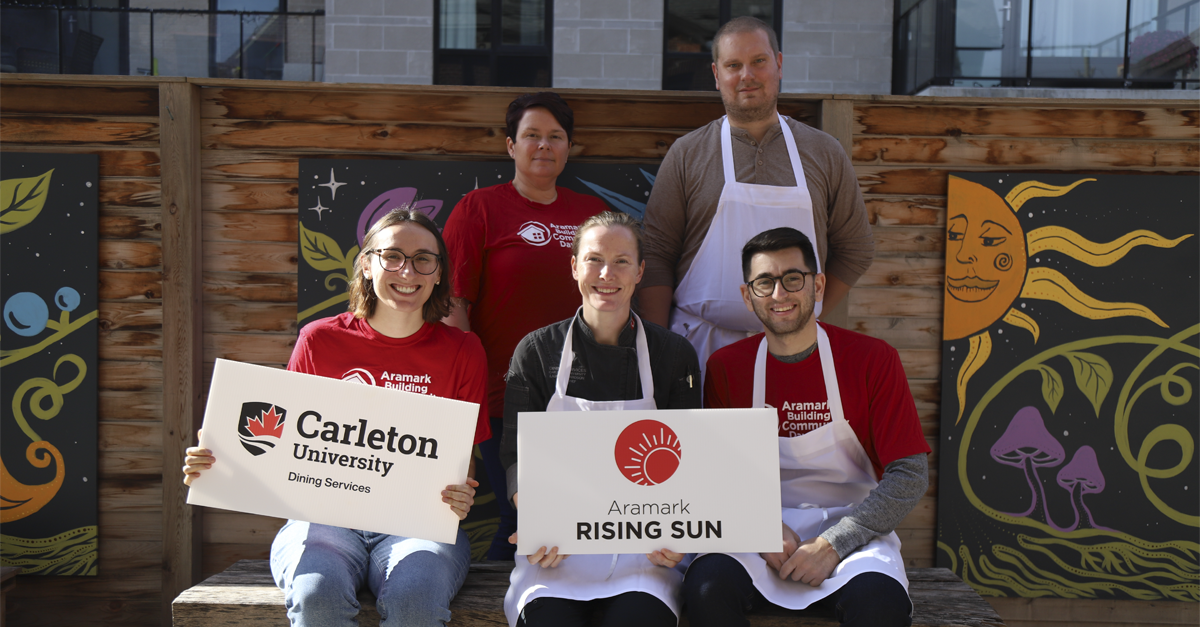 Originally published on Aramark.com
November is Native American Heritage Month in the US, a time to celebrate rich cultures, traditions, and histories—and to acknowledge the contributions of Native, Indigenous, and Aboriginal communities around the world.
To help build and leverage a vibrant workplace inclusive of Indigenous people and to create impactful change throughout the organization and beyond, Aramark employees started the RISING SUN employee resource group (ERG) to embrace and highlight Native and Indigenous people.
"We are proud of the work being done by our ERGs to develop and engage our people across the company," said Fenimore Fisher, Vice President, Aramark Diversity, Equity, and Inclusion. "ERGs like RISING SUN, based in Canada, help us align global workplace best practices, better invest in strategic partnerships with Indigenous serving organizations, and strengthen our ties to locally owned businesses and people in the communities where we live and work."
RISING SUN's New US Hub
In November 2022, a new RISING SUN ERG hub was launched in Philadelphia to better connect the increasing number of employee members in the US who identify as Indigenous or as allies of Native people and causes.
The ERG's leadership team and executive sponsor have traditionally been based in Canada due, in part, to the country's highly diverse Indigenous culture, including First Nations, Inuit and Métis people and communities. In addition, Aramark Canada has a team devoted to improving Indigenous relations.
"We're so excited to see the expansion of our ERG in the US to continue to engage members across the businesses and across countries," said Katherine Jones, RISING SUN ERG co-chair.
Indigenous Recipe Workshop and Community Event
In October 2022, Aramark employees from the Ottawa region in Canada partnered with Parkdale Food Centre to champion the vision and mission of RISING SUN through a recipe workshop and meal preparation event.
Mohawk chef Chris Commandant, originally from the Wahta Haudenosaunee community, led Parkdale Food Centre's weekly virtual cooking class, guiding participants through a demonstration of a Fall Harvest Stew recipe.
The dish includes ingredients traditionally used by Indigenous communities in the region, such as the incorporation of hominy and the exclusion of spices such as salt and pepper.
Chef Chris also facilitated a discussion about Indigenous food sovereignty and food insecurity. He explained to attendees that the celebration and honoring of Indigenous cuisine can help youth connect to their culture, empowering them to carry on this knowledge from community Elders and members.
The Aramark team helped prepare and portion approximately 350 nourishing meals, which were distributed to local non-profit organizations serving Indigenous community members.
Aramark has partnered with Parkdale Food Centre on a variety of projects over the years. Last fall, Aramark's Carleton Dining team supported the opening of Mino'Weesini, Parkdale Food Centre's community grocery program. In 2020, Aramark supported Parkdale Food Centre's Cooking for a Cause program. Created in response to the pandemic, the program addressed hunger while also supporting restaurants struggling to keep their doors open.
More Activities and Highlights
Aramark Canada commemorated the National Day for Truth and Reconciliation on September 30, 2022, with the 9th consecutive year of Orange Shirt Day, a day for employees to show solidarity with the Indigenous children who attended residential schools in Canada and acknowledge those who did not return.
Aramark managers across Canada held pre-shift huddles on September 30th to bring more awareness to the day and cause.
Chef Joseph Shawana from Indigenous Culinary of Associated Nations (ICAN), Aramark Chef Nicolo Meli, and Amy Rose, Aramark Director of Indigenous Relations, hosted an Indigenous Food Systems Training session in late August 2022.
Participants learned more about the Indigenous culinary landscape and how to properly execute Indigenous recipes. Aramark also partnered with three chefs from ICAN to create a 2022 Indigenous Recipe Book to further celebrate the culture and cuisine.
In spring 2022, RISING SUN partnered with the Aramark EMPOWER ERG to produce a webinar called "How Indigenous Women Overcome Obstacles and Adversity" attended by nearly 1,000 Aramark employees across the globe.
The featured speaker was Tina Sheridan, a Taykwa Tagamou Nation member who is also Founder and President/Director of CreeQuest Corporation, an Aramark Canada partner.
Aramark Canada is proud to participate in the Progressive Aboriginal Relations (PAR) certification program, having been awarded and retained Gold level status since 2016. PAR Gold companies demonstrate sustained leadership in Aboriginal relations and a commitment to working with Indigenous businesses and communities. PAR certification is managed by the Canadian Council for Aboriginal Business (CCAB).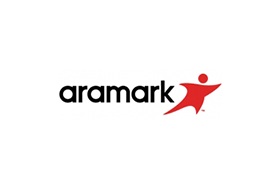 Aramark
Aramark
ARAMARK is a leader in professional services, providing award-winning food services, facilities management, and uniform and career apparel to health care institutions, universities and school districts, stadiums and arenas, parks and destinations and businesses around the world.
The company is recognized as one of the "World's Most Ethical Companies" by the Ethisphere Institute, one of the "World's Most Admired Companies" by FORTUNE magazine and one of America's Largest Private Companies by both FORTUNE and Forbes magazines.
ARAMARK seeks to responsibly address issues that matter to its clients, customers, employees and communities by focusing on employee advocacy, environmental stewardship, health and wellness, and community involvement. Headquartered in Philadelphia, ARAMARK has approximately 250,000 employees serving clients in 22 countries. Learn more at www.twitter.com/aramarknews.
More from Aramark