Published 11-16-22
Submitted by Duke Energy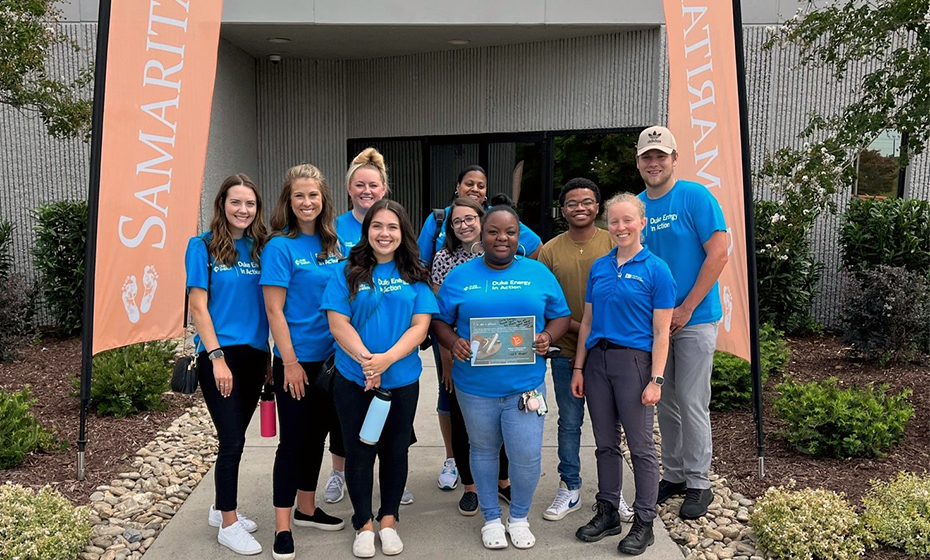 While Duke Energy employees volunteer in their communities throughout the year, the company makes a big push every September with its Power of Giving campaign.
During the annual community involvement celebration, the company encourages employees to support eligible causes with donations, attending events, volunteering and learning more about the company's support for communities.
In 2021, Power of Giving generated $5.2 million in employee charitable contributions to support more than 4,700 organizations. The Duke Energy Foundation gives over $30 million in grants each year in its service area. Here's a look at how some teammates help their communities.
Shoes for impoverished countries
Volunteers from Supply Chain and Piedmont Work Management volunteered on Aug. 23 at Samaritan's Feet International in its Charlotte warehouse to pack shoes for shipment overseas.
These shoes are made by Samaritan's Feet by melting the rubber of old donated shoes into slide-on shoes. The team sorted them, paired left and right, packed 25 to a box, and then sealed the boxes and labeled them. During three hours of volunteering, they packed over 1,250 shoes to send to impoverished countries.
Customer Delivery fan club challenge
Customer Delivery's 280 Inland Area Operation Centers, which cover Cape Fear, Clinton, Maxton and Whiteville in North Carolina, held a competition to collect box fans for people who do not have air conditioning. They collected 68 fans. Fifty-two fans were provided to Fayetteville Urban Ministry in Fayetteville and 16 to Community CPR in Whiteville.
Kim Freeman's busy volunteer calendar
Before coming to Duke Energy, Kim Freeman said she was not involved in volunteering. "My previous employers were not involved in the community, and I never really thought much about it," said Freeman, a retail program contract analyst in Florida.
Inspired by Duke Energy and her teammates, she has created many volunteer events for groups including United Way, Pet Rescue by Judy, Ribbon Riders (provides patient assistance during breast cancer treatments), The Sharing Center in Longwood, Wounded Veterans, VanDannLand Siberian Husky Sanctuary, The Harbor House & The Safe House (domestic violence shelters), Susan G. Komen, and Franklin's Friends (an all-volunteer nonprofit that awards grants to support Central Florida animal welfare).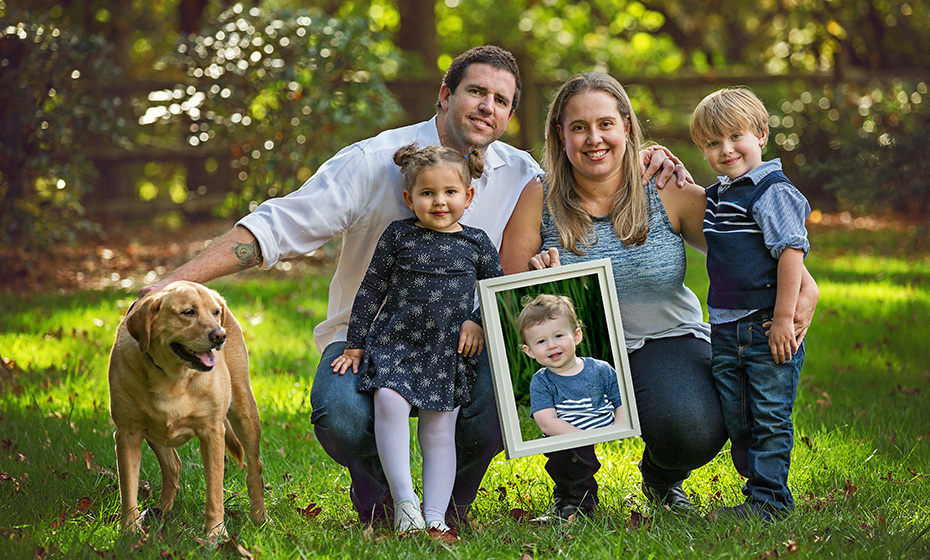 Duck races to help grieving families
After Jessie Cohen's son, Sid, died in 2018, she and her family used KinderMourn for group therapy and play therapy for Sid's twin brother, Ben.
KinderMourn supports bereaved parents and grieving children, and assists people who have suffered a loss. During KinderMourn's annual duck race on May 15, Cohen's team, Sid's Ducks, raised over $15,000 for the organization. During the race, 45,048 rubber ducks floated down the rapids at the Whitewater Center in Charlotte.
"I always say that KinderMourn is the organization that you wish didn't need to exist but you are so grateful it does when you suffer the unimaginable loss of a child," said Cohen, a senior IT infrastructure analyst. "I cannot do anything to bring my son back. Trust me, I would if I could. However, raising money for KinderMourn is something that I put my whole heart into so families have the support they need when they go through this type of loss."
Dennis Long uses his love for offshore fishing to help military veterans
Dennis Long, turbine/generator inspection supervisor at the Sutton Plant in Wilmington, N.C., founded Reel Therapy Charter, a nonprofit fishing charter, in 2021. The charter's mission is to show veterans gratitude by providing free fishing excursions.
As a former Marine and combat veteran, Long understands the challenges veterans face between deployments or when integrating into civilian life. His experiences have led him to serve other veterans by sharing the pastime he loves.
In addition to Reel Therapy, Long supports the Veterans Memorial Reef (it takes veterans' families to watch loved ones laid to rest at sea), Fallen Outdoors, and Children's Wish Foundation (provides fishing excursions for terminally ill children and their families).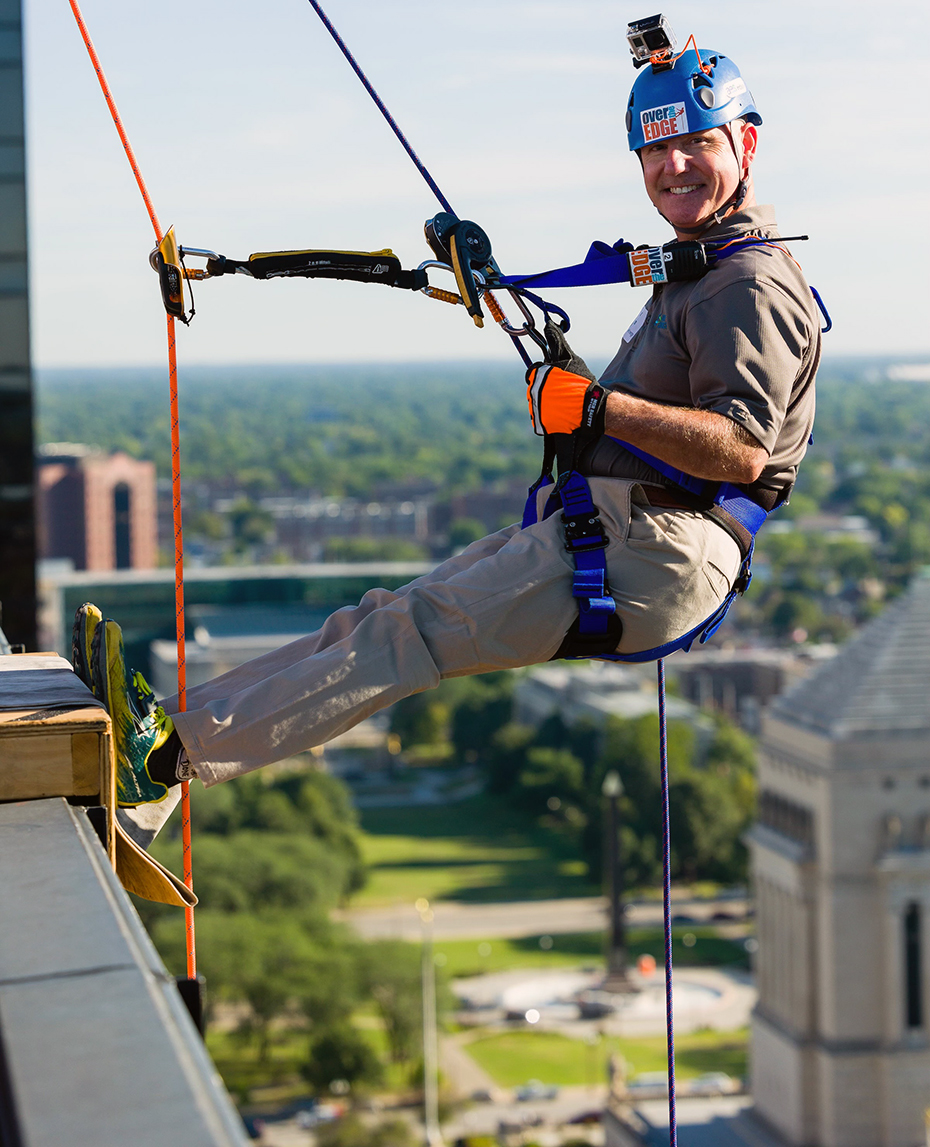 They went over the edge for United Way of Indiana
Duke Energy Indiana teammates helped United Way of Indiana raise more than $150,000 when they took part in the "Over the Edge" fundraiser: On Aug. 12, eight teammates rappelled down the 23-story Keystone Group building in downtown Indianapolis. Duke Energy was the top fundraising team, raising $13,686. Participants were Stan Pinegar, Alex Glenn, Laura Johnson, Jennifer Pope, Anthony Brown, Bill Bergman, Tori Parker and Paige Adams.
Justin Helbig honors his son by helping others
The Jack Helbig Memorial Foundation was founded by Justin Helbig, a work management specialist at Brunswick Nuclear Plant, and his wife, Kelly, after their son Jack, 4, died in a drowning accident.
The foundation's goal is to prevent drowning and aims to educate children and their families on how to be safe around water. The nonprofit provides education and safety equipment to prevent drowning. Recently, two children were saved by rescue tubes installed by the foundation at Oak Island, N.C. More about the foundation: jackhelbig.org.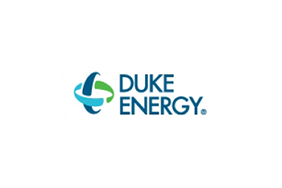 Duke Energy
Duke Energy
Duke Energy (NYSE: DUK), a Fortune 150 company headquartered in Charlotte, N.C., is one of America's largest energy holding companies. Its electric utilities serve 8.2 million customers in North Carolina, South Carolina, Florida, Indiana, Ohio and Kentucky, and collectively own 50,000 megawatts of energy capacity. Its natural gas unit serves 1.6 million customers in North Carolina, South Carolina, Tennessee, Ohio and Kentucky. The company employs 27,600 people.
Duke Energy is executing an ambitious clean energy transition to achieve its goals of net-zero methane emissions from its natural gas business by 2030 and net-zero carbon emissions from electricity generation by 2050. The company has interim carbon emission targets of at least 50% reduction from electric generation by 2030, 50% for Scope 2 and certain Scope 3 upstream and downstream emissions by 2035, and 80% from electric generation by 2040. In addition, the company is investing in major electric grid enhancements and energy storage, and exploring zero-emission power generation technologies such as hydrogen and advanced nuclear.
Duke Energy was named to Fortune's 2023 "World's Most Admired Companies" list and Forbes' "World's Best Employers" list. More information is available at duke-energy.com. The Duke Energy News Center contains news releases, fact sheets, photos and videos. Duke Energy's illumination features stories about people, innovations, community topics and environmental issues. Follow Duke Energy on Twitter, LinkedIn, Instagram and Facebook.
More from Duke Energy