Published 11-16-22
Submitted by HanesBrands
Originally published on HBISustains.com
To celebrate Champion Europe's Fall/Winter 2022 Eco Future collection, the brand will plant its 5th forest in partnership with Treedom. The Eco Future Forest will add to the already four forests and nearly 5,000 trees planted through the company's partnership with Treedom, which began in 2020.
Treedom is the first platform in the world that allows consumers to plant a tree from a distance and follow the story of the project online.
In the first year of the partnership, Champion EMEA sponsored the Feinbloom Forest, in honor of Abe and Bill Feinbloom – the original founders of Champion in 1919 – cultivating 1,919 trees across Kenya, Cameroon, Kenya, Columbia and Tanzania.
"Our commitment to sustainability is something we are incredibly proud of," said Chris Haggarty, marketing director, Champion EMEA. "We are honored to support thousands of local farmers in their communities while doing our part to make the world a more comfortable, livable and inclusive place."
Champion's Eco Future collection, launched in 2021, is its most sustainable collection yet, using 100% sustainable fabrics. The collection features pieces that have a lower environmental impact, promoting positive change and a stride towards more considered practice. The line uses GOTS certified organic cotton, showcases an embroidered signature "C" logo with recycled polyester – and even uses recycled and eco-friendly polybags in the packaging. All products include recycled polyester fabric labels and recycled paper swing tags.
Champion EMEA's partnership with Treedom reinforces the brand's commitment to sustainability and mission to drive the kind of behavior and actions that will protect the place we all call home. Learn more about x Treedom here.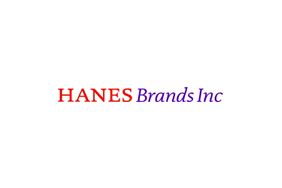 HanesBrands
HanesBrands
About HanesBrands
HanesBrands (NYSE: HBI) makes everyday apparel that is known and loved by consumers around the world for comfort, quality and value. Among the company's iconic brands are Hanes, the leading basic apparel brand in the United States; Champion, an innovator at the intersection of lifestyle and athletic apparel; and Bonds, which is setting new standards for design and sustainability. HBI employs 59,000 associates in 33 countries and has built a strong reputation for workplace quality and ethical business practices. The company, a longtime leader in sustainability, has set aggressive 2030 goals to improve the lives of people, protect the planet and produce sustainable products. HBI is building on its unmatched strengths to unlock its #FullPotential and deliver long-term growth that benefits all of its stakeholders.
More from HanesBrands