Published 11-15-22
Submitted by Comcast Corporation
NEW YORK, November 15, 2022 /CSRwire/ - NBCUniversal announced today the relaunch of The More You Know (TMYK), its trusted and award-winning PSA campaign, in a new conversation series format that dives deeper into some of today's most pressing issues. Al Roker, Dylan Dreyer, John Legend, Kate Snow, Savannah Sellers, Stephen Curry, and the cast of NBC's Grand Crew participate in the newly reimagined campaign launching today on Peacock and TheMoreYouKnow.com. 
The new format allows for the inclusion of multiple perspectives on subjects such as the environment, criminal justice reform, food insecurity and racial stereotyping. The conversations, ranging from five to nine minutes in length, aim to raise awareness, educate audiences and ultimately spark more dialogue that leads to meaningful change. 
The six conversations launching today are:
Stephen Curry and John Legend share how they are giving back to communities and supporting pathways to a more equitable society by improving access to quality education and support services, fighting childhood hunger, and ensuring children have a safe place to play.
Stephen Curry, Co-Founder and Chris Helfrich, CEO and President of Eat. Learn. Play., describe their strategy to support early childhood development in the Bay Area.
John Legend sits down with Susan Burton, Founder of A New Way of Life, to discuss a more thoughtful, actionable approach to criminal justice reform. John Legend also talks about the nonprofit he founded, HumanLevel, and its mission to promote racial equity.
NBC News' Savannah Sellers and Kate Snow examine the stigma surrounding mental health and the personal impact therapy has had on their lives.
TODAY's Dylan Dreyer and Al Roker reflect on generational climate changes and share easy tips everyone can take to protect our environment.
The cast of NBC's Grand Crew gathers to discuss the importance of dispelling racial stereotypes by boosting diverse representation in media. 
"The More You Know has always been a powerful platform that educates our viewers on timely topics that impact all of us," said Hilary Smith, Executive Vice President, Corporate Social Responsibility. "Peacock now affords us a new opportunity to showcase longer form content that requires more context. We are grateful to the marquee talent and nonprofits who are helping us connect with audiences in even more impactful ways."
"We're proud to continue our strategic partnership with NBCUniversal to collaborate on the relaunch of the legendary The More You Know," said Stephen Curry and Erick Peyton, CoFounder & CEO of Unanimous Media. "The More You Know is a powerful program that we have long admired, and we hope this new series sparks important conversations on the timely issues featured within."
The evolution of TMYK underscores NBCUniversal's commitment to supporting equity and access in our communities through the art of storytelling. To watch the conversations and learn more, visit TheMoreYouKnow.com.
# # #
Liza Brecker
NBCUniversal
e: Liza.Brecker@nbcuni.com
c: 914-574-7692
Gigi Koch
NBCUniversal
e: gigi.koch@nbcuni.com
c: 917-951-1827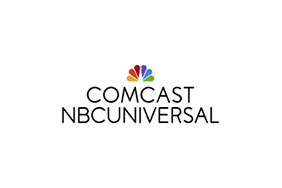 Comcast Corporation
Comcast Corporation
Comcast Corporation (Nasdaq: CMCSA, CMCSK) is a global media and technology company with two primary businesses, Comcast Cable and NBCUniversal. Comcast Cable is one of the nation's largest video, high-speed Internet and phone providers to residential customers under the XFINITY brand and also provides these services to businesses. NBCUniversal operates news, entertainment and sports cable networks, the NBC and Telemundo broadcast networks, television production operations, television station groups, Universal Pictures and Universal Parks and Resorts.
More from Comcast Corporation