Published 11-15-22
Submitted by Lenovo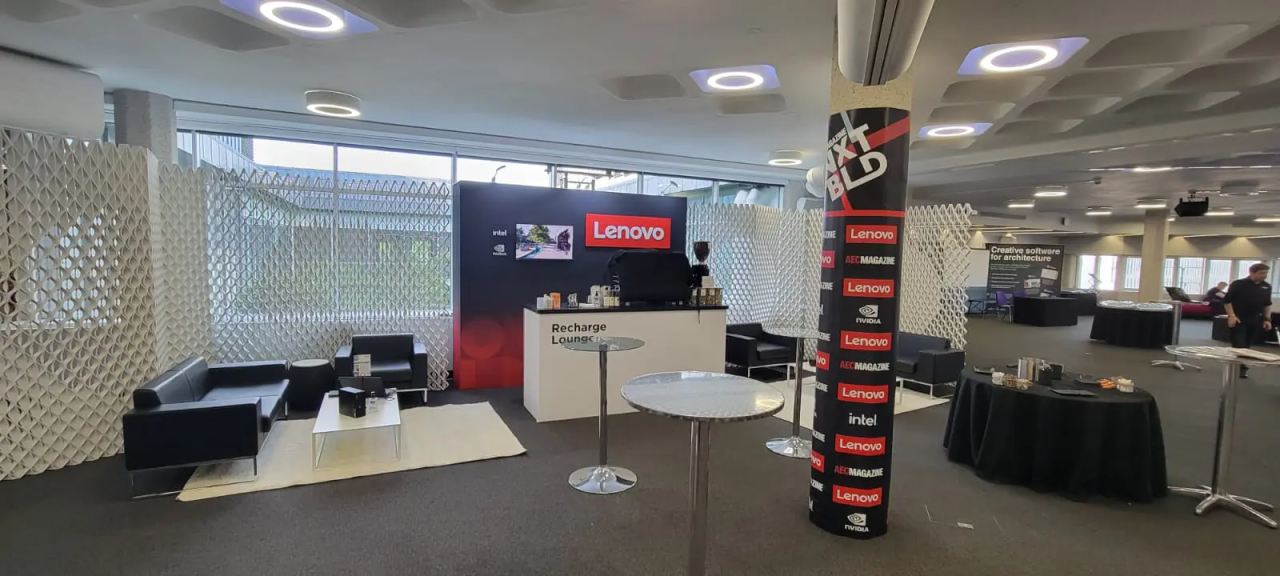 The building sector is responsible for almost forty percent of all global carbon emissions and nearly a third of the world's overall waste.
One company on a mission to curb the industry's waste is Aectual, a 3D printing firm based in Amsterdam that specializes in making architecture objects and systems from plant-based bioplastics and recycled waste plastics. They want to put a stop to mining materials and instead focus on using existing resources smartly. To do this, the firm created the world's first platform to rapidly produce 3D-printed architectural and interior products at industrial scale that are now 100% circular. From wall paneling and flooring to temporary facade paneling and furniture, all of Aectual's products are made from recycled and renewable materials that can be shredded after use and re-printed into new creations. This circular process and re-use of materials can be repeated up to seven times, resulting in more than 80% CO2 reduction on every product the team creates as compared to conventional manufacturing techniques.
Helping fuel Aectual's workflows, from design to production, are Lenovo workstations, which deliver the necessary GPU power, processor performance and memory capacity needed to iterate on designs quickly, render complex parametric 3D models and improve simulation speeds. Having the right technology in place to bring their cutting-edge creations to life while incorporating near real-time feedback from colleagues and clients, Aectual can stay focused on striving toward their goal of helping the industry achieve zero-waste.
"Architecture is the backdrop for everyone's lives and we want to make it circular, accessible and flexible," said Hedwig Heinsman, creative director and co-founder of Aectual. "We are proud to be a Lenovo customer. Together, we can work towards a smarter and more sustainable future."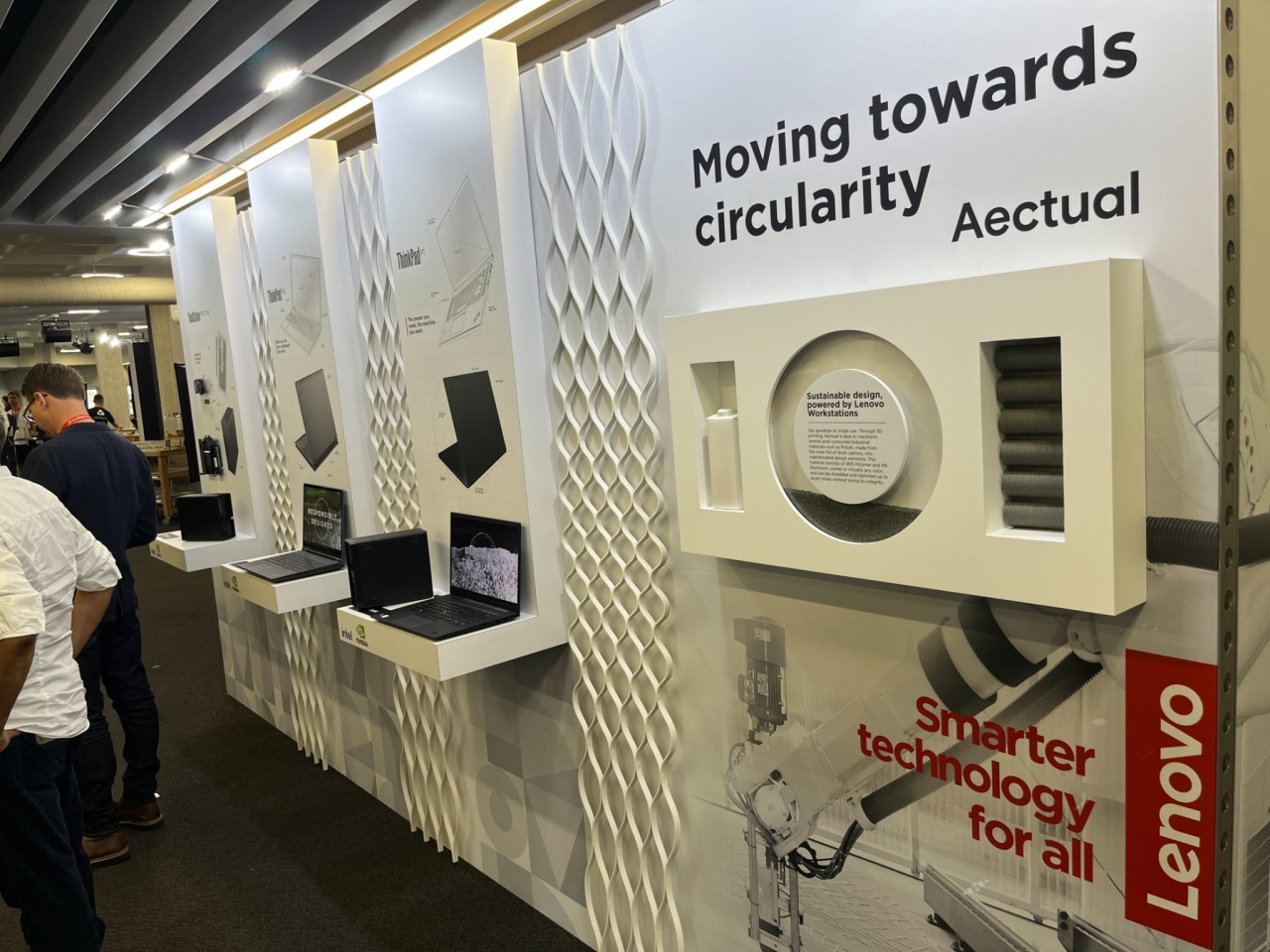 One application of the firm's innovative 3D-printed products is for tradeshow experiences and booth designs. In fact, the Lenovo workstation events team has worked with Aectual to create and build the team's booth presence at recent events such as NXT BLD 2022 and Autodesk University 2022. At both of these events the team's vision was to create a unique environment that evoked curiosity by appealing to the senses. To achieve this, the team used a "Gradient Curve" pattern within the 3D-object, which sparks the curiosity of observers as the pattern seems to change when viewed from different angles. This shows how sustainable products can be used in a functional artform. Thanks to Aectual's custom-printed designs, the team achieved a more sustainably produced booth featuring 100% recyclable materials that were VOC-free, Red List free and carbon neutral at nearly the same cost of traditional booth design and production fees.
"Lenovo's and Aectual's missions align in so many ways. The focus on sustainability and a circular economy is a vision both companies share. Lenovo's workstations are enabling their eco-friendly architectural designs, which in turn are creating Lenovo's unique tradeshow experiences. Partnerships like these across industries will move us forward towards progress," said Milanka Muecke, director of Lenovo's Global Workstation Marketing.
Be sure to stop by and say hello to the workstation team the next time you see them at a tradeshow to see their innovative use of Aectual's interior and architectural products in their booth. In the meantime, you can learn more about Lenovo's broad portfolio of desktop and mobile workstations by visiting: https://techtoday.lenovo.com/us/en/workstations.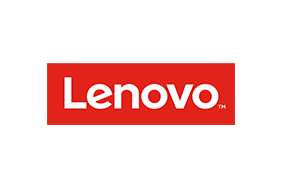 Lenovo
Lenovo
Lenovo is a US$62 billion revenue global technology powerhouse, ranked #217 in the Fortune Global 500, employing 77,000 people around the world, and serving millions of customers every day in 180 markets. Focused on a bold vision to deliver Smarter Technology for All, Lenovo has built on its success as the world's largest PC company by further expanding into growth areas that fuel the advancement of 'New IT' technologies (client, edge, cloud, network, and intelligence) including server, storage, mobile, software, solutions, and services. This transformation together with Lenovo's world-changing innovation is building a more inclusive, trustworthy, and smarter future for everyone, everywhere. Lenovo is listed on the Hong Kong stock exchange under Lenovo Group Limited (HKSE: 992)(ADR: LNVGY). To find out more visit https://www.lenovo.com, and read about the latest news via our StoryHub.
More from Lenovo