Published 11-15-22
Submitted by Koch Industries

In this article
In 2021, Georgia-Pacific's Brewton Containerboard mill in Brewton, Alabama, became the first U.S. paper mill to earn ENERGY STAR® certification by the United States Environmental Protection Agency (EPA).
The mill was also named a 2020 ENERGY STAR Challenge for Industry Achiever by the EPA.
Project Phoenix – a $400 million modernization plan – transformed the Brewton mill into one of the most efficient pulp and paper mills in the U.S.
More than 400 people work at the Brewton mill.
The mill produces large rolls of paperboard products used to make corrugated boxes and paper plates.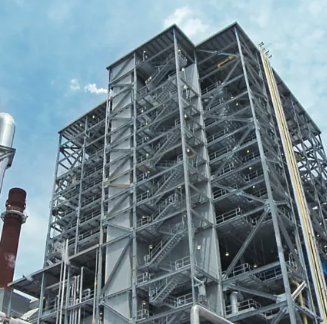 When Georgia-Pacific bought the pulp and paper mill in Brewton, Alabama, in 2007, it was struggling to maintain its competitive position. The mill's recovery boilers, crucial to keeping the mill operational, had been in service since 1957 and 1964. Its "newest" equipment was last installed in the '80s. Inefficient, unreliable, subject to frequent unplanned events and outages, the mill was in need of drastic changes to operate successfully in the long-term.
But that's all changed.
Today, the mill is a shining example of how the right leadership — combined with forward-thinking investment and modernization — can transform even the most challenged facility. And the Brewton mill's success making bleached paperboard is also part of the success of GP's Dixie plate business, with strong consumer demand for those products during the past several years.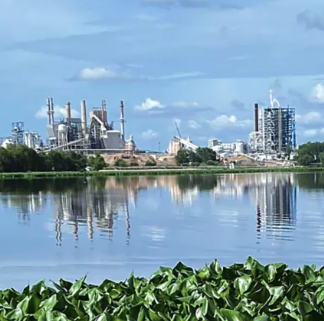 For several decades until 2007, a succession of owners delayed replacing the outdated and outmoded equipment, judging it far too expensive. Instead, they relied on short-term investments to keep the machines running. By the time GP, a Koch-owned company, took over, the mill was spending considerable time and resources just to maintain its operations.
"Most folks who'd been here a while could see the writing on the wall," says Bob Diercks, who now works as the optimization for process performance (OPP) leader at Brewton. "I knew the mill was financially struggling and that at some point, it just wouldn't make business sense to maintain operations anymore."
Indeed, the economics were stacked heavily against the mill. GP paid $350 million to acquire it. Bringing it into the 21st century would require at least that much cash — if not more. It seemed impossible. But Bob felt a spurt of hope when he learned GP was a prospective buyer.
"I did enough research to understand how Koch Industries' investment philosophy is long-term," he says. "I felt optimistic."
After the purchase, GP initiated what became known as Project Phoenix – a $400 million modernization plan that ultimately transformed the Brewton mill into one of the most efficient pulp and paper mills in the U.S., a feat which not only made it profitable, but also garnered accolades from the U.S. Environmental Protection Agency.
In 2021, Brewton became the first U.S. integrated paper mill to earn ENERGY STAR® certification by the EPA, meaning it operated in the top 25% of paper mills for energy efficiency. Brewton also became one of just four paper mills to achieve the ENERGY STAR Challenge for Industry by the EPA. The achievement recognizes facilities that voluntarily reduce energy use by 10% within five years.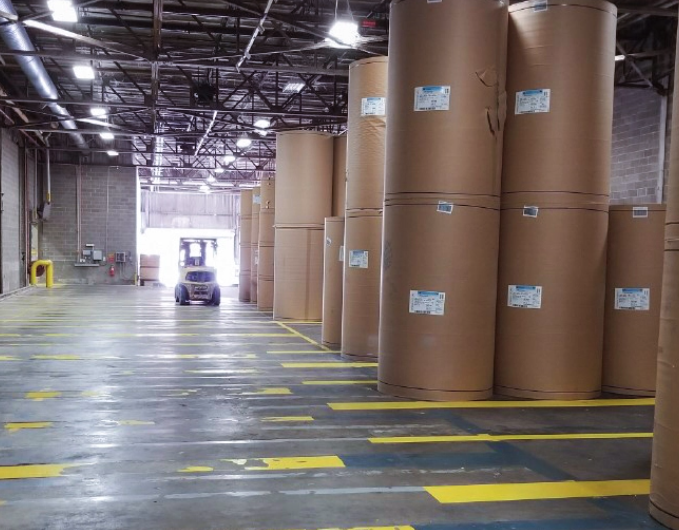 "When EPA released the energy performance benchmarking tool for paper mills, many people said qualifying for ENERGY STAR certification is too difficult. They also said it would be impossible for a paper mill to achieve the ENERGY STAR Challenge for Industry 10% energy intensity reduction goal. The GP Brewton Mill has proved it is possible to achieve both!" said Walt Tunnessen, ENERGY STAR Industrial Sector Manager, US EPA. "The investments at Brewton have brought the mill's energy performance to best in class, which will benefit the company, community and our environment. This is exactly the type of industry leadership that ENERGY STAR seeks to recognize through its benchmarking and recognition programs."
In total, Brewton lowered its energy consumption by 11.2% in just four years, resulting in $2.6 million in energy savings annually, says Mike Younis, GP's director of energy & sustainability.
The reduction came about primarily through installation of a massive and highly efficient new recovery boiler and evaporator set in 2016, which burn residual material from the paper-making process to generate steam to power the mill. The project included a 75-megawatt turbine that produces enough electricity to serve 60,000 homes, or the entire city of Auburn, Alabama, about 150 miles northeast of Brewton, Mike says.
The Brewton mill joins seven other Koch company-owned facilities that also have been named ENERGY STAR recipients: Flint Hills Resources' Pine Bend refinery; Koch Agriculture and Energy's Beatrice, Nebraska; Enid, Oklahoma; and Fort Dodge, Iowa, fertilizer plants; Georgia-Pacific's Naheola Mill in Alabama and Leaf River Mill in New Augusta, Mississippi; and Guardian Industries' glass plant in Dewitt, Iowa.
While certainly one of the biggest, Project Phoenix is not the only effort focused on optimizing the Brewton mills operations. Roberto Flores, GP Containerboard's senior environmental regional manager, for example, recently started convening regional environmental and process leaders to share best practices and resources among all its plants to ensure each one is able to improve and sustain its environmental performance.
"By regularly sharing environmental efforts amongst all of our containerboard mills, we can leverage new ideas that not only benefit GP, but also the communities where we operate," Roberto says.
From 2009 though 2022, Koch has invested more than $728 million in capital projects in Brewton. That includes an $8 million project that proactively looked for and fixed potential weak spots in Brewton's wastewater treatment system, which processes 30 million gallons of water daily.
"We must demonstrate to our community and our neighbors that we are responsible with the assets we share, like the Conecuh River, and are aware of the opportunities they have given us to work here," Roberto says.
That's a philosophy that resonates with Bob, whose three sons — including one who now works with him — have grown up in Brewton.
"I want to make sure this facility is using resources as efficiently as possible and finding ways to reduce environmental emissions for them and for future generations," he says. "The EPA recognition demonstrates that we're not just full of rhetoric. We're actually taking steps and being successful in implementing our commitment to environmental stewardship."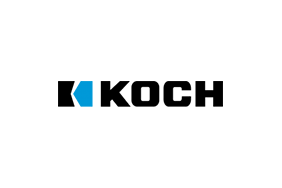 Koch Industries
Koch Industries
Creating value. Transforming life.
Our life's work is to help people improve their lives by making and innovating products and services our customers value. Our focus is on delivering mutual benefit: Win-win outcomes that make life better for customers and employees alike.
Based in Wichita, Kansas, Koch Industries is one of the largest private companies in America. A diverse set of businesses and industries across the world, we work together to keep improving and exploring new ways to make life even better.
Koch companies are involved in manufacturing, agriculture, pulp and paper, packaging, consumer products, building materials, glass, automotive components, refining, renewable energy, chemicals and polymers, electronics, enterprise software, data analytics, medical products, engineered technology, project services, recycling, supply chain and logistics, global commodities trading, and investments. Since 2003, Koch companies have invested more than $150 billion in growth and improvements. With a presence in about 60 countries, Koch companies employ more than 120,000 people worldwide, with about half of those in the United States.
Stewardship in all we do.
Our approach to Environmental, Social and Corporate Governance (ESG) is different than most. We believe in people and seek a system of equal rights and mutual benefit where individuals succeed by helping others succeed – and where people are empowered to improve their lives and their communities. It's why we focus on empowering individuals to improve their lives and communities through bottom-up solutions rather than top-down imperatives.
Environmental Stewardship
Consuming fewer resources, minimizing waste and constantly innovating to improve our manufacturing processes and performance is essential to the way we do business – benefiting our customers, employees, investors, communities and planet.
Five environmental stewardship priorities.
With more than 300 manufacturing sites across the United States – and about 100 more globally – we're one of America's largest manufacturers. Every day, across those sites, we strive to create more value, using fewer resources than the day before. We do it through constant improvement and innovation – both in the products we make and how we make them, and by managing our resources in a way that benefits our customers, employees, partners, community members and society.
Innovation
Energy Efficiency
Air Quality
Water
Responsible Resource Management
Social Stewardship
Philanthropy. Health and safety. Diversity and inclusion. Meaningful, rewarding careers and community outreach. These are just some of the vital priorities of social stewardship that empower each of our employees to develop, contribute, self-actualize and create value for the world while supporting communities in which we live.
Governance
Our management framework, Principle Based Management™, is based on proven principles of human progress and a deep appreciation for the dignity of every individual. Our private ownership, shared Vision, Values, compliance standards and oversight all help us focus on long-term value creation.
More from Koch Industries