Published 11-15-22
Submitted by Franklin Templeton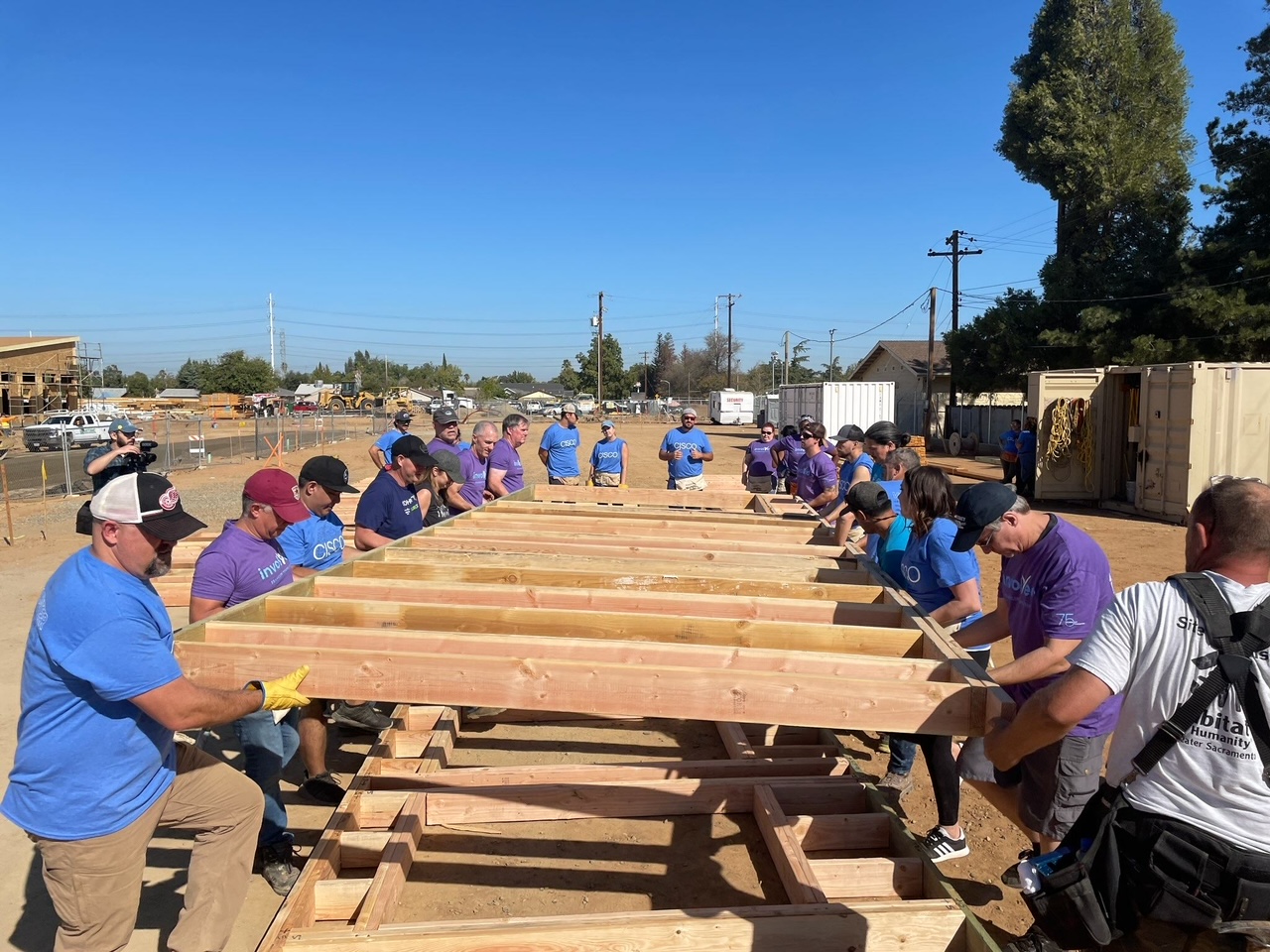 On October 14, employee volunteers from Franklin Templeton's Rancho Cordova, California office joined employees from Cisco in participating in a house build. These volunteers were the first corporate team on the Cornerstone Project, the largest Habitat for Humanity of Greater Sacramento development to date, which is being built in partnership with Mutual Housing of California. When complete, the community will provide housing to at least 400 individuals through 18 homes built by Habitat and 108 affordable rental units built by Mutual.

Franklin Templeton, Cisco, and the Cisco Foundation have been longtime supporters of Habitat for Humanity of Greater Sacramento, but this was their first time partnering on a build day event. The collaboration included a combined $35,000 in grant funds towards the building of this home project.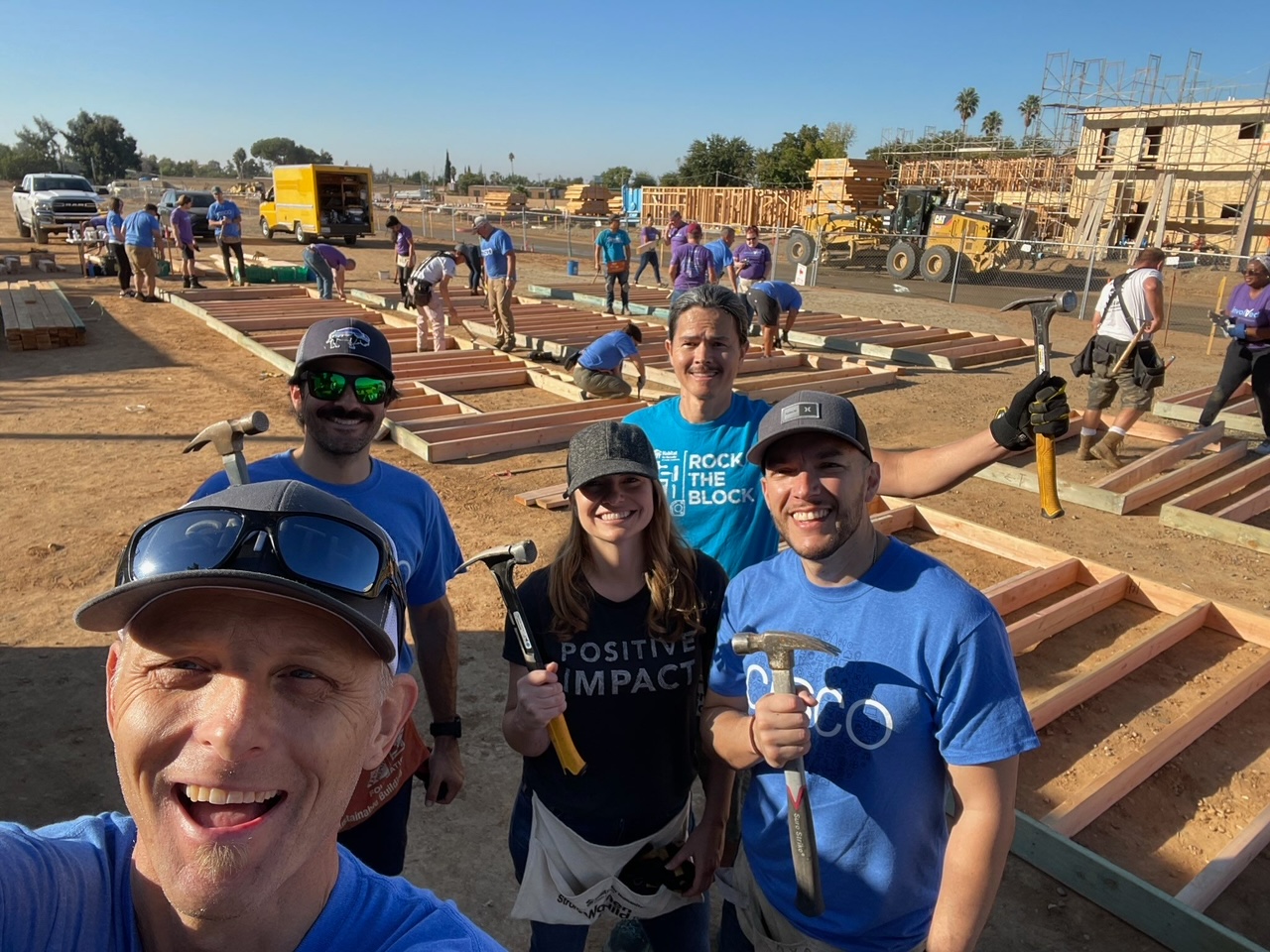 Phil Wolf, Account Manager, NorCal Commercial for Cisco, brought the idea to Franklin Templeton. "Cisco has a longstanding partnership with Habitat for Humanity and employees that love to get out and give back. I am fortunate to work closely with Franklin Templeton where I knew there is a similar passion," said Wolf. "To be able to bring Cisco and Franklin Templeton together, working side by side to raise money and build homes within our local community was a small dream come true."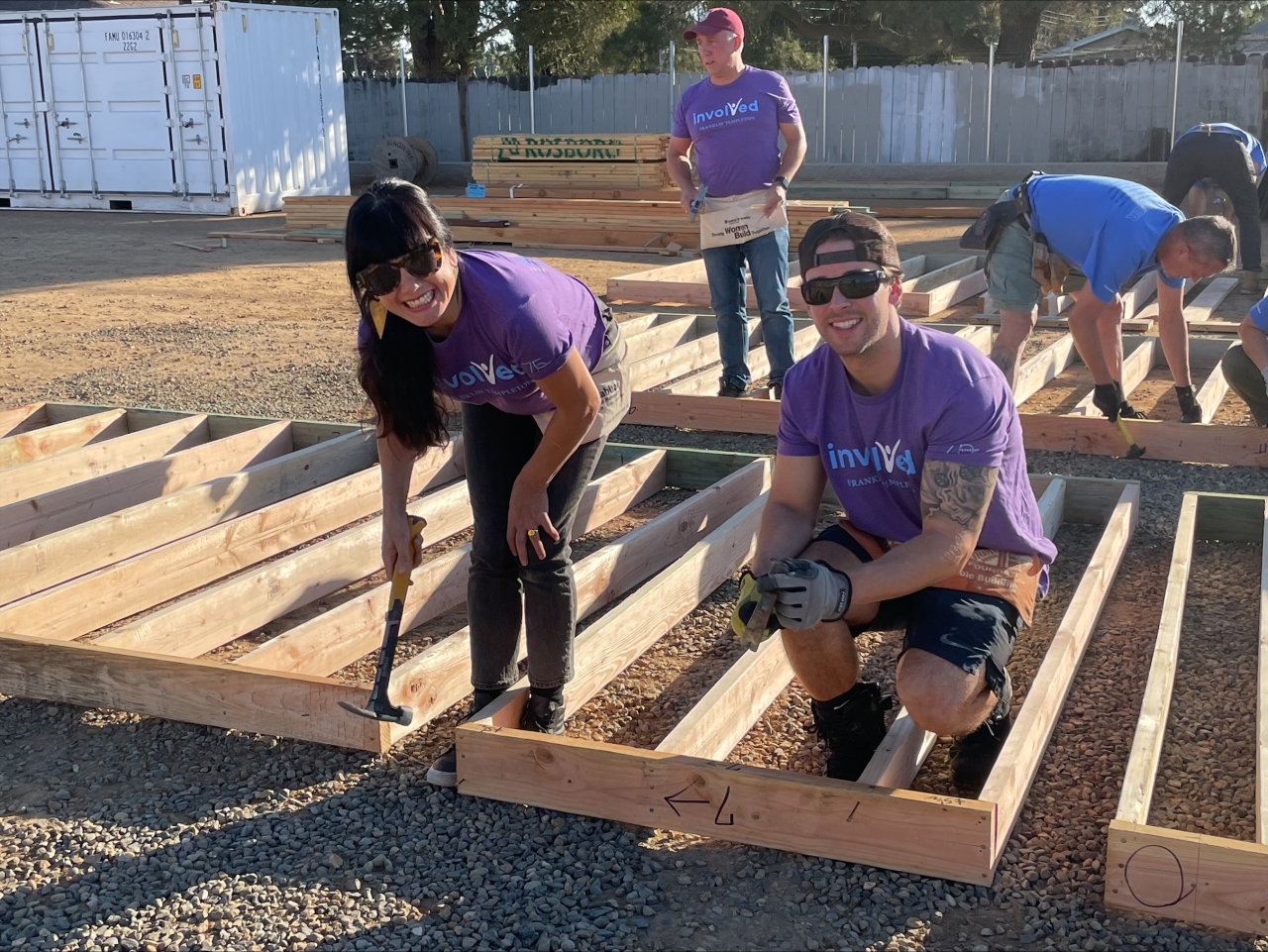 Heidi Francabandera, Franklin Templeton Senior Administrative Assistant, is the leader of the local volunteer chapter of Involved, the company's global volunteerism program. "Our employees were really looking forward to getting back to in-person volunteering," said Francabandera. "And it's always great to partner with other corporations and provide a bigger impact to the community."
The two companies are hoping to make the partnership an annual event.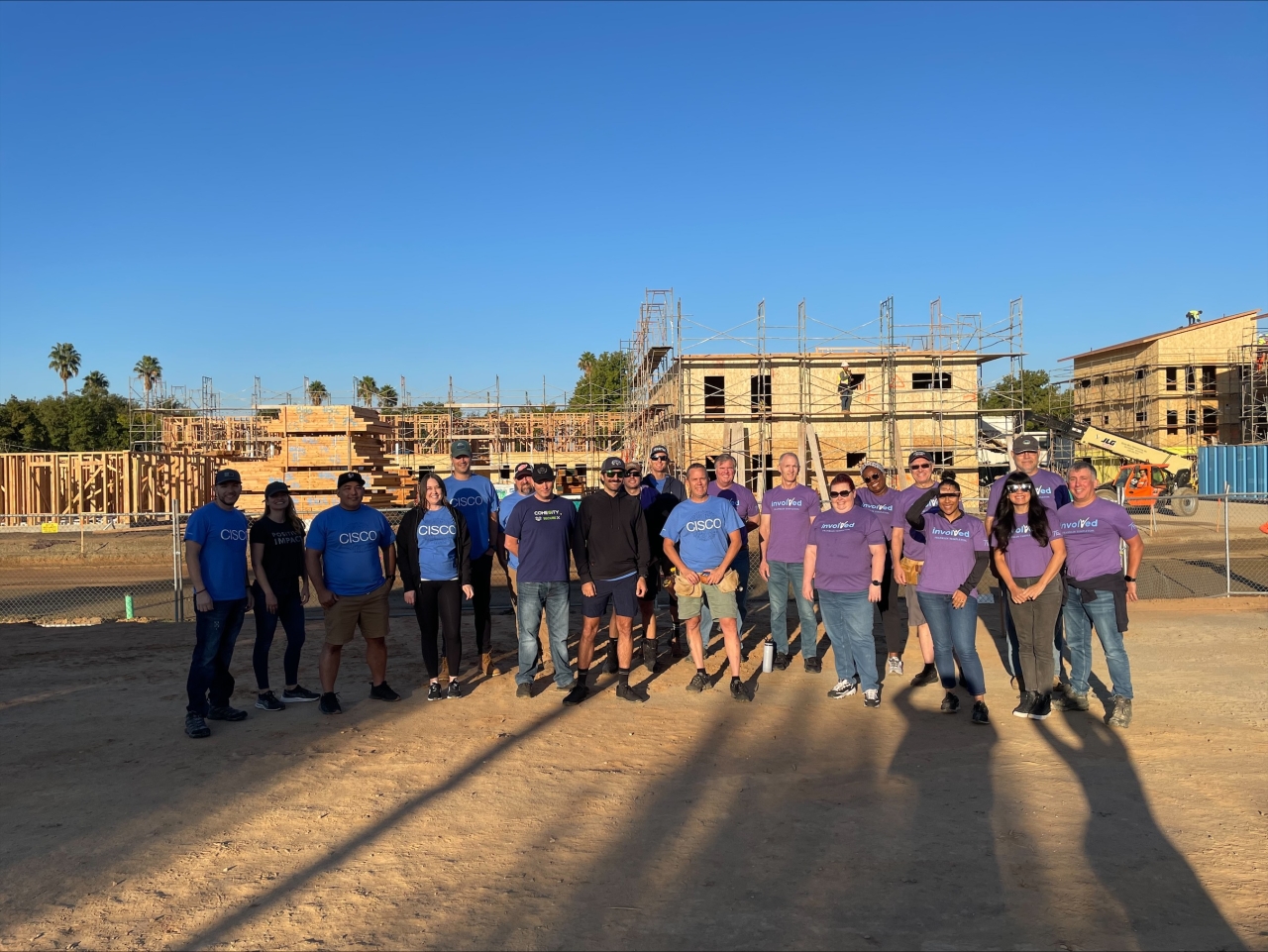 About Franklin Templeton
Franklin Resources, Inc. [NYSE:BEN] is a global investment management organization with subsidiaries operating as Franklin Templeton and serving clients in over 155 countries. Franklin Templeton's mission is to help clients achieve better outcomes through investment management expertise, wealth management and technology solutions. Through its specialist investment managers, the company offers boutique specialization on a global scale, bringing extensive capabilities in fixed income, equity, alternatives, and multi-asset solutions. With offices in more than 30 countries and approximately 1,300 investment professionals, the California-based company has 75 years of investment experience and approximately $1.3 trillion in assets under management as of October 31, 2022. For more information, please visit www.franklintempleton.com.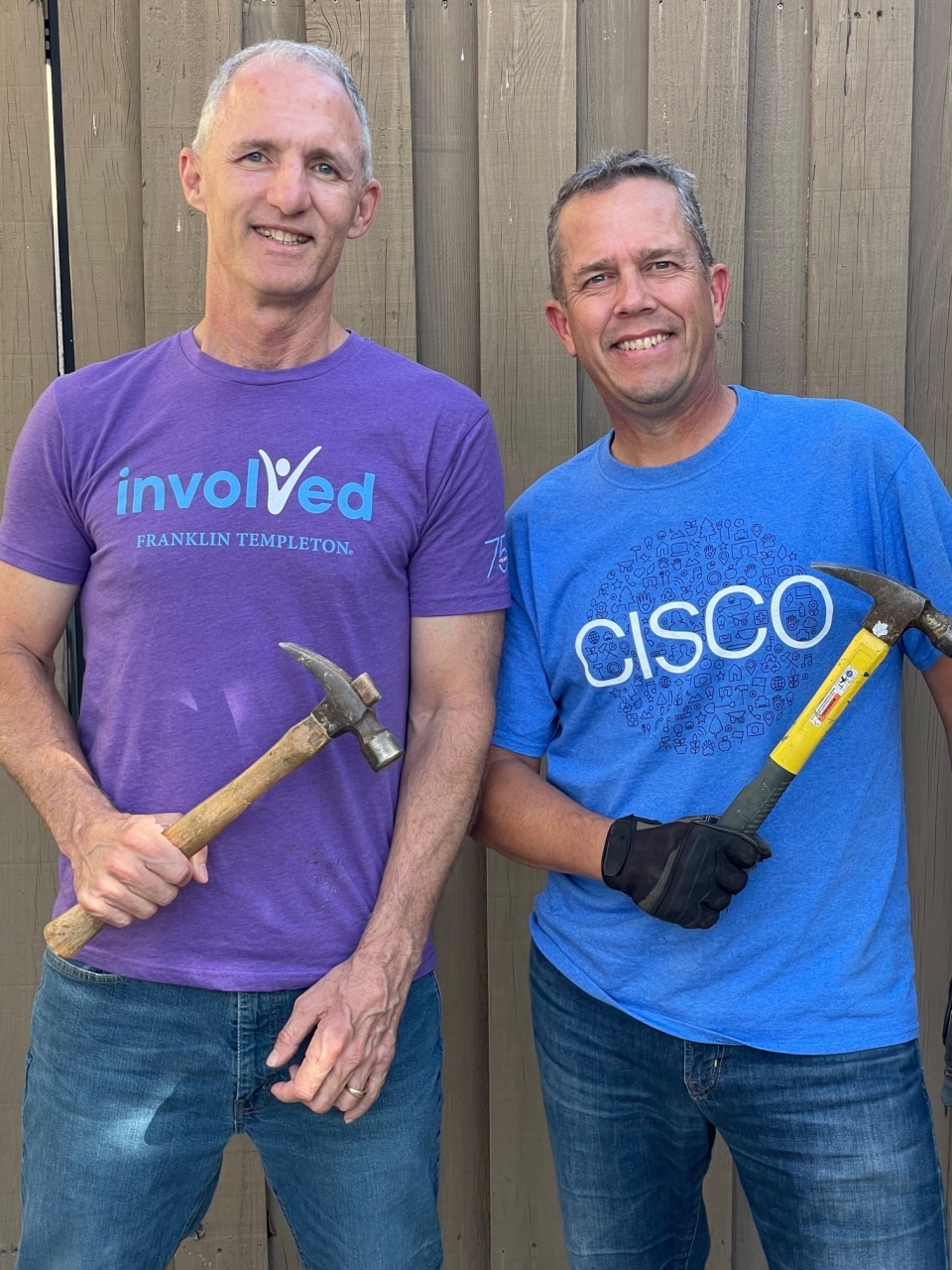 About Habitat for Humanity of Greater Sacramento
Habitat for Humanity of Greater Sacramento is dedicated to eliminating substandard housing locally and worldwide through constructing, rehabilitating and preserving homes; by advocating for fair and just housing policies; and by providing training and access to resources to help families improve their shelter conditions. Habitat for Humanity was founded on the conviction that every man, woman and child should have a simple, durable place to live in dignity and safety, and that decent shelter in decent communities should be a matter of conscience and action for all.
About Cisco
Cisco (NASDAQ: CSCO) is the worldwide leader in technology that powers the Internet. Cisco inspires new possibilities by reimagining your applications, securing your data, transforming your infrastructure, and empowering your teams for a global and inclusive future. Discover more on The Newsroom and follow us on Twitter at @Cisco.
Cisco and the Cisco logo are trademarks or registered trademarks of Cisco and/or its affiliates in the U.S. and other countries. A listing of Cisco's trademarks can be found at www.cisco.com/go/trademarks. Third-party trademarks mentioned are the property of their respective owners. The use of the word partner does not imply a partnership relationship between Cisco and any other company.
The Cisco Foundation was established in 1997 by a gift from Cisco. We collaborate with nonprofit and non-governmental organizations around the world to develop technology-based solutions in our social investment areas. We focus our work on underserved communities and look for solutions that harness the power of the Internet and communications technology.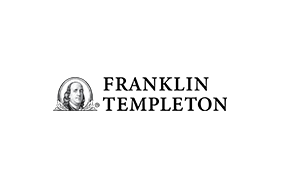 Franklin Templeton