Published 11-15-22
Submitted by DOW
"The most diverse generation yet is entering the workforce, and we cannot reap the full benefits of that diversity without an inclusive culture."
– Alveda Williams, Dow Corporate Director of Inclusion
Click here to listen to the podcast.
Did you know that by 2025, more than 75% of the workforce will be millennials and Gen Z – the most diverse generations to date? This creates an enormous opportunity for businesses looking to grow and innovate, but respecting the unique needs, perspectives and potential of all team members will be necessary for long-term success.
On this episode of the Seek Together podcast, we are joined by two guests:
Dow Corporate Director of Inclusion Alveda Williams, who spent the first decade of her 20-year career at Dow in research and development before moving into HR.
Kevin Martin, Chief Research Officer at The Institute of Corporate Productivity, who leads research on human capital and studies the people practices of high-performing organizations through a business lens.
Alveda explains how Dow has taken active measures to focus on employee inclusion through its employee resource groups and annual EMERGE conference. The EMERGE conference that took place in May 2022, was attended by an immensely diverse group of people from 33 different countries and varying job types and backgrounds.
"Attendees were galvanized by powerful stories from colleagues and the chance to connect with and learn from one another," Alveda said. "It really is a true example of what is possible when our employees are empowered to listen, learn and lead."
Programs like these harness the power of inclusion to generate new connections, ideas and collaborations to transform work for the better. While Dow's strategy to decarbonize and grow is ambitious, it is achievable through building and leveraging a diverse team where everyone can grow and thrive in a workplace that is inclusive and fair for all.
Kevin explains how research from The Institute for Corporate Productivity has proven the business case for diversity and inclusivity time and time again. He spoke of the "new corporate currency," which is the ability that organizations have to recruit and retain the talent they need moving forward.
"Compensation matters, of course," he said, "that's table stakes. The difference-maker is the culture that is built from intentional inclusivity."
Organizations looking to lead into the future must attract the new generation of purpose-focused workers and doing so, will require thoughtful and deliberate action to build a culture that promotes DEI.
Thank you for tuning in, and we hope you'll enjoy listening to the Seek Together Podcast!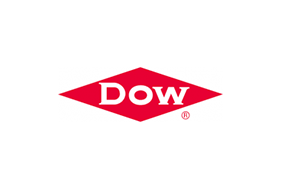 DOW
DOW
Dow (NYSE: DOW) combines global breadth; asset integration and scale; focused innovation and materials science expertise; leading business positions; and environmental, social and governance leadership to achieve profitable growth and help deliver a sustainable future. The Company's ambition is to become the most innovative, customer centric, inclusive and sustainable materials science company in the world. Dow's portfolio of plastics, industrial intermediates, coatings and silicones businesses delivers a broad range of differentiated, science-based products and solutions for its customers in high-growth market segments, such as packaging, infrastructure, mobility and consumer applications. Dow operates manufacturing sites in 31 countries and employs approximately 37,800 people. Dow delivered sales of approximately $57 billion in 2022. References to Dow or the Company mean Dow Inc. and its subsidiaries.  For more information, please visit www.dow.com or follow @DowNewsroom on Twitter.
More from DOW