Published 11-14-22
Submitted by Groundswell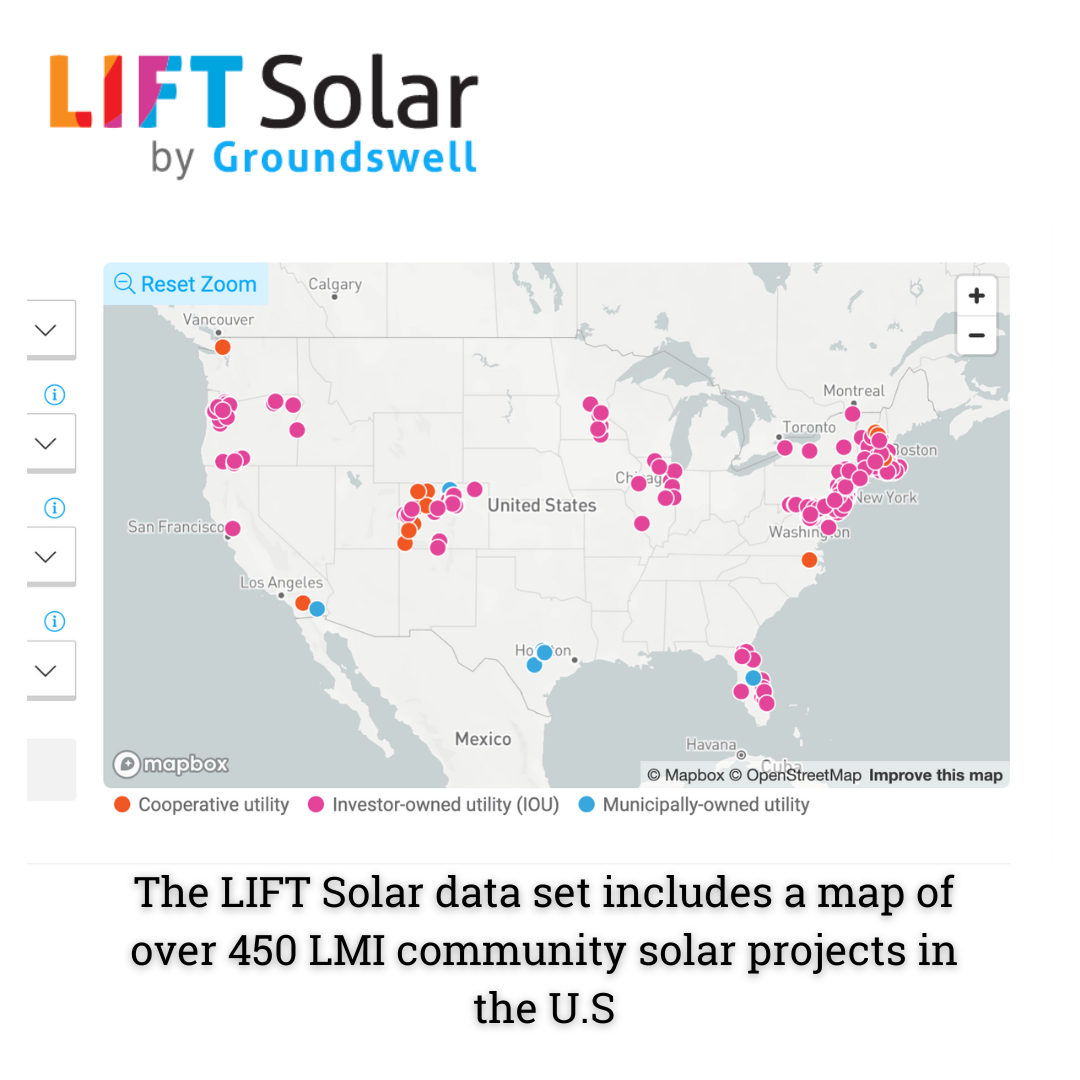 WASHINGTON, November 14, 2022 /CSRwire/- Groundswell will launch and host a demonstration of the LIFT Solar Toolkit – a groundbreaking new online resource for expanding solar access to LMI households — on Thursday, November 17, 2022. The purpose of the LIFT Solar Toolkit is to expand solar access for low and moderate-income (LMI) households by making data science-driven solar program designs, project finance tools, and other resources available to utilities, municipalities, clean energy investors, and solar developers.
Toolkit users can explore a map of 453 community solar projects serving LMI households, design their own solar project finance strategy, and learn from a curated library of LMI community solar resources and downloadable data sets. The launch of the toolkit is the culmination of a three-year US Department of Energy-funded research project led by nonprofit Groundswell in collaboration with Clean Energy Works, Elevate, and Southface.
What: Launch Demo of the LIFT Solar Toolkit for Expanding LMI Solar Access
When: 1:00 pm – 2:00 pm ET
Thursday, November 17, 2022
Where: Zoom Webinar
Register (free): https://groundtruth.groundswell.org/webinars/
Why: The Inflation Reduction Act will result in an unprecedented investment in climate-resilient infrastructure projects, including $27 billion to create a Greenhouse Gas Reduction Fund for financing clean energy projects with a focus on serving disadvantaged and LMI communities. The LIFT Solar Toolkit delivers the implementation-focused tools that market leaders and innovators will need to help realize these opportunities.
Presenters will include L. Michelle Moore (Groundswell CEO and author of Rural Renaissance), Dr. Elvis Moleka Ph.D. (Groundswell Vice President of Labs & Data Science, head of the LIFT research program, and widely published economist and data scientist), and Sara Owre (Groundswell Program Manager of Labs & Data Science).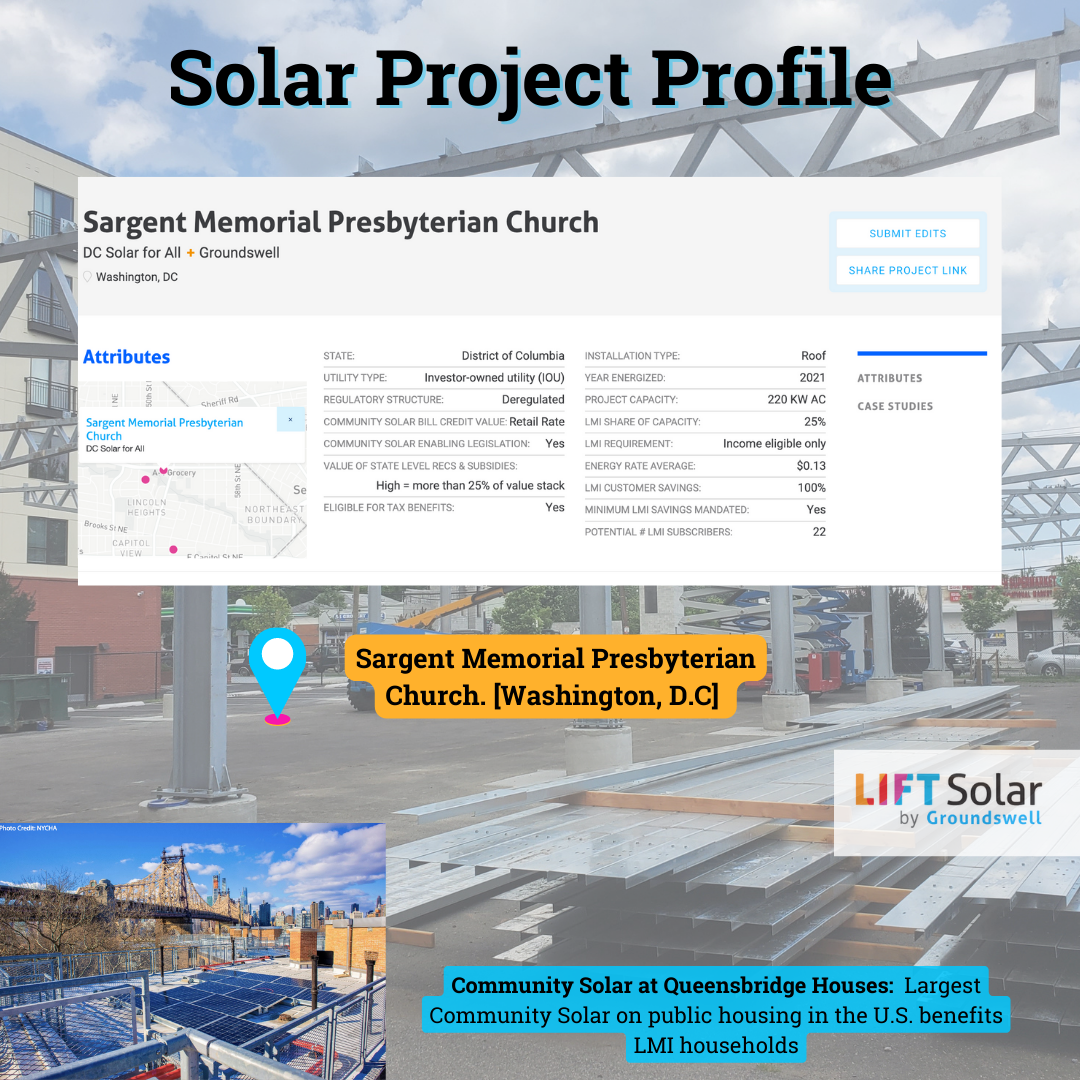 "The Inflation Reduction Act is investing more in American energy than we have in 100 years, and the LIFT Solar Toolkit will help state, local, and market leaders make sure those investments go to communities that need economic opportunities and energy savings the most," commented Moore.
"To date, no database of community solar projects that serve LMI communities exists. This toolkit not only provides that dataset, but allows users to meaningfully interact with the data to develop a new wave of effective and inclusive community solar projects," Moleka said.
Case studies on LMI community solar projects are a cornerstone of the LIFT Toolkit. These case studies illustrate successful solutions to common challenges facing LMI community solar developers, like financing and enrollment. Best practices specific to project financing methods were identified and defined through the LIFT team's case study research and are available as a list on the site. This toolkit also allows users to search for case studies and best practices using potential project details so developers can learn from the successes and struggles of other developments.
"Having these case studies easily accessible is a great benefit to the field. As an organization focused on inclusive financial solutions, we're delighted this resource gives users a chance to learn about solutions that allow LMI households more access to the benefits of solar power," Clean Energy Works Founder and Co-Executive Director Holmes Hummel said.
The LIFT Solar Everywhere collaborators hope that showing how other projects overcame common challenges in project financing will spur the creation of innovative new community solar projects serving households with the highest energy burdens.
"We believe that firms and organizations that are committed to developing community solar that serves households with low incomes will need to understand the latest best practices in financing and developing these projects. The LIFT solar resources and toolkit provides exactly that and will help accelerate LMI community solar adoption and savings," Elevate Director of Solar Programs Vito Greco said.
This toolkit is the result of years of research and reports motivated by the collaborators' shared desire to make it easier for more developers to build community solar projects that serve LMI households.
About Groundswell
Groundswell builds community power with community solar projects and resilience centers, clean energy programs that reduce energy burdens, and pioneering research initiatives that help light the way to clean energy futures for all. Groundswell leads clean energy programs and projects in five states, serving more than 6,000 income-qualified customers with more than $3 million per year in clean energy savings. Learn more at Groundswell.org or @grndswell.
About Clean Energy Works
Clean Energy Works envisions a world with a 100% resilient clean energy economy that provides opportunities and benefits for everyone. The climate, health, and economic benefits of clean energy are clear, but not everyone has the resources to make the upgrades needed. Clean Energy Works accelerates inclusive investments that open the clean energy economy to all.
About Elevate
Elevate is a 501(c)(3) nonprofit organization that works nationally and is headquartered in Chicago. Elevate seeks to create a just and equitable world in which everyone has clean and affordable heat, power, and water in their homes and communities — no matter who they are or where they live. Our programs, policy agenda, and partners reflect this commitment.
About Southface
Southface Institute is a sustainable building nonprofit that strengthens equity and the environment by transforming residential and commercial structures at every stage of the building life cycle. We are headquartered in Atlanta, Georgia, with a new satellite location in Sarasota, Florida. Since 1978, Southface has collaborated with other nonprofits, businesses, builders, developers, universities, government agencies, and communities to deliver practical solutions with tangible results for the planet and all its inhabitants. Together, we are building sustainably for life.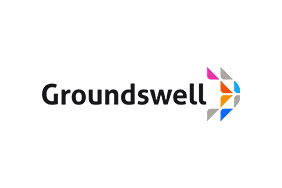 Groundswell
Groundswell
Groundswell is a 501c3 nonprofit that builds community power through equitable community solar projects, clean energy programs that reduce energy burdens, and pioneering research initiatives that help light the way to clean energy futures for all. Groundswell leads clean energy programs and projects in place in six states including the District of Columbia and serves more than 4,000 income-qualified customers with more than $1.85 million per year in clean energy savings. Learn more at Groundswell.org or @grndswell.
More from Groundswell