Published 11-14-22
Submitted by Rayonier
Rayonier Research Biometrician Stephanie Patton explains what a Forest Biometrician does and what it takes to become one.
Forestry companies own thousands and even millions of acres of forest land. Across Rayonier, more than 2.7 million acres span across the U.S. South, Pacific Northwest and New Zealand.
With so much forest land, how do forestry organizations go about accounting for all of the trees? And why is taking tree inventory important?
The answer is forest biometrics.
Forest biometrics is the measurement and analysis of data collected from specific measurements taken in the forest. Data such as tree diameter and height give forestry companies information that can be built and projected into the future. This is valuable, as it offers informed decision-making opportunities rather than working off of assumptions.
But how does a forestry company go about collecting and analyzing such data? That's where a Forest Biometrician comes in.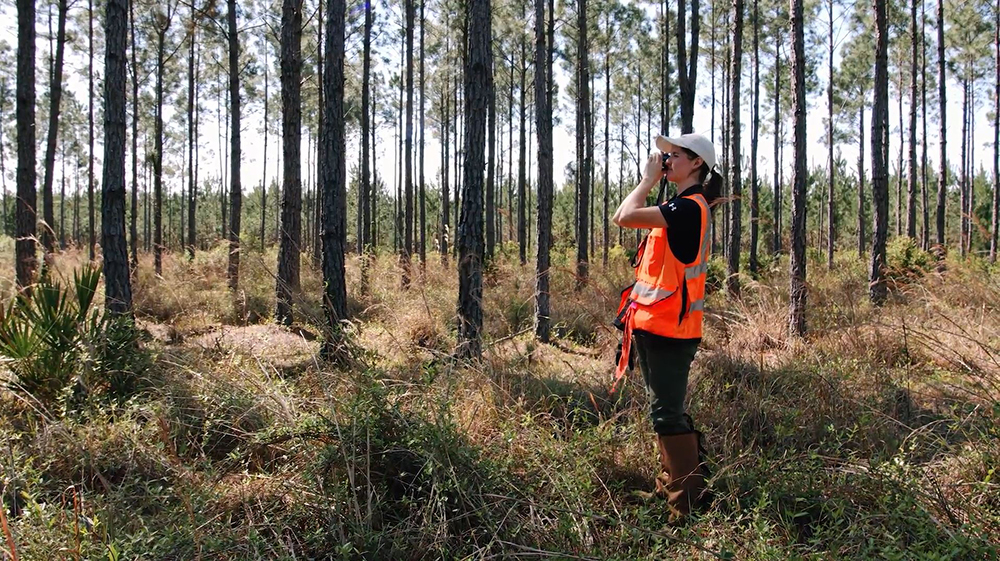 What is a Forest Biometrician?
In simple terms, a Forest Biometrician is someone who collects and analyzes data about the trees to help sustainable forest companies, such as Rayonier, make well-informed business decisions. This little-known position is crucial to the success of the forestry industry. By utilizing statistics, data analysis and modeling, Forest Biometricians are among the most valuable assets to a forestry organization.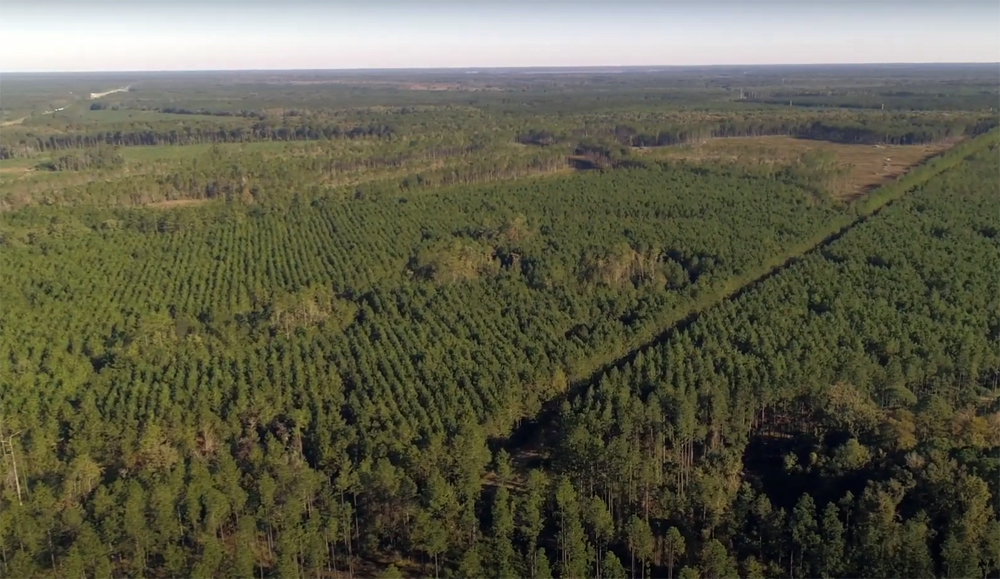 Here, we take a closer look at what a Forest Biometrician does and how you can become one:
What does a Forest Biometrician do?
In the forestry industry, it is vital for companies to accurately estimate the trees, also known as inventory, growing in the forest. Numbers and data all influence the management performed by forestry organizations. High-quality data is useful because it helps the company better understand its value and is essential to growing a sustainable forest resource.
Forest Biometricians are responsible for estimating what is growing in the forest and then using that information to create models predicting how they will continue to grow in the future.
Growth and yield models use the data and measurements taken by Forest Biometricians. These models are then used as a tool within forestry companies like Rayonier to make decisions. These decisions include determining silviculture application needs, financial decisions, and developing optimal timber harvest schedules.
"We can't go out there and measure every tree, so what we do is we measure a subset of those trees," explains Research Biometrician Stephanie Patton.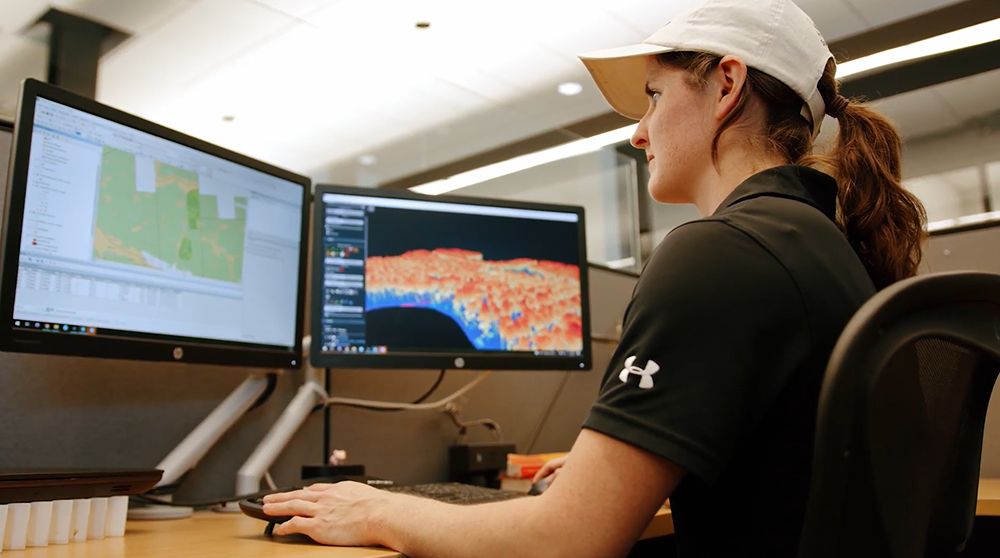 Rayonier's Forest Biometricians, working closely with our Forest Inventory team, allocate a set of plots within a forest that will be used to measure and estimate inventory. For example, if Stephanie's team is working on a 30-acre stand, they will place about 10 small circle plots to observe and measure. They gather diameter, height and tree quality information. (You can watch video examples of how these measurements are taken in our article, "Why Do Foresters Cruise Timber?").
The data collected is imported into the company software and grown into the future with the growth and yield models. By utilizing statistics and data to predict trees' growth over time, the work that a Forest Biometrician does impacts every facet of the forestry industry.
"Our work allows us to plan for the long-term because we want to make sure that we have forests here in the future," says Stephanie. "As a Forest Biometrician, I can feel the value I offer Rayonier. Ultimately, the value of the company comes down to inventory and biometrics. You can definitely see the impact you have in this position."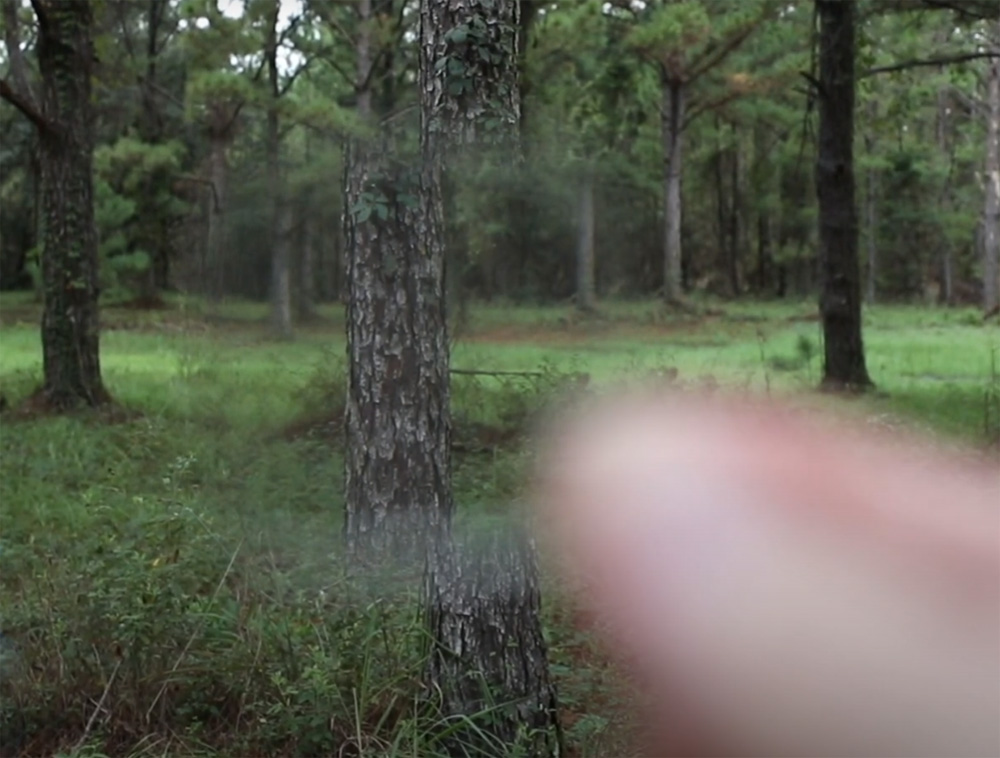 What types of tools does a Forest Biometrician use?
Most Forest Biometricians spend the majority of their day at a computer working in statistical software, such as R, Python, and SAS. But on occasion, they will venture out into the woods to take necessary measurements to continue building out the growth and yield models.
In forestry, diameter is measured at breast height, which is 4.5 feet from the ground. "This is convenient," explains Stephanie, "because you can just walk up to a tree, wrap your arms around it and take your measurement with a diameter tape. Most of our equations are based on the diameter of the trees."
Aside from measuring for diameter, Forest Biometricians carry simple tools to help them gather additional information they need from the forest.
For height, a hypsometer, clinometer, or relascop may be used. These small, handheld tools use gravity and angles to accurately measure a tree's height. The hypsometer is the most widely-used amongst Forest Biometricians, as it uses a laser to give the distance to the tree and quickly calculates the height.
To determine which trees to measure in a variable radius plot, a prism will be used. Prisms are a wedge of glass that refracts light. It distorts the image of a tree trunk to determine whether a tree is within the plot or not. Forest Biometricians also use this tool to count the trees, which helps them quickly calculate a plot's basal area, the cross-sectional area of the trees.
Additional tools include a tablet to record numbers directly into Rayonier's software; pin flags for marking; protective gear such as hard hats, vests, and snake chops; as well as cell phones for data recording.
As technology is rapidly evolving, new tools are always on the horizon.
"The next thing, I believe, is the integration of new technologies," says Stephanie. "LiDAR and drones, if used well, can be great resources for us in our career."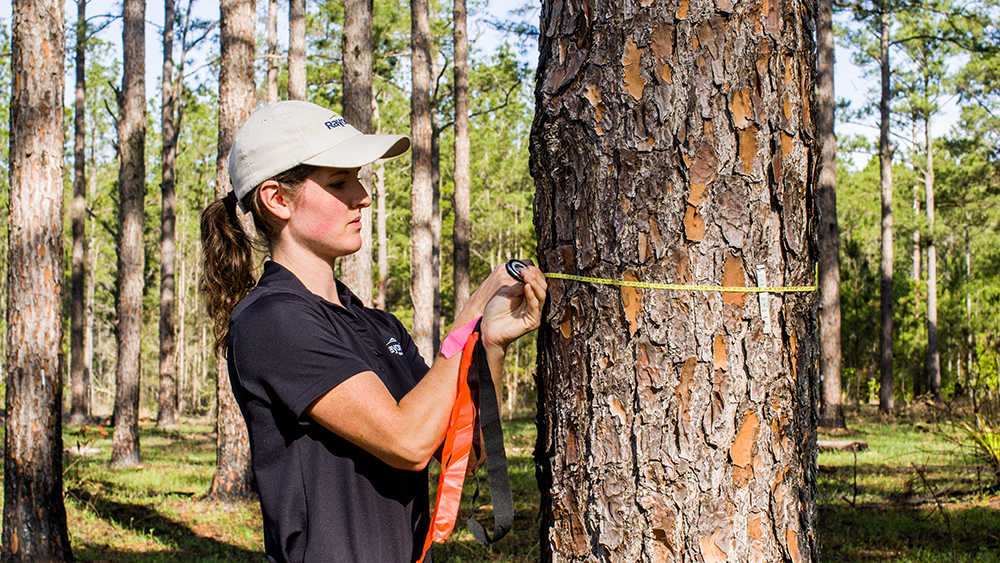 How do you become a Forest Biometrician?
To become a Forest Biometrician, you will need at least a master's degree and a strong foundation in statistics and forest growth and yield models. A forestry degree isn't required but can be helpful.
"There are lots of careers for both [master's and PhD-level degrees]," Stephanie says. "If you're interested in biometrics there are great master's programs that can really get you into more of the details of what goes on in the growth and yield models and could really prepare you for that career."
In addition, an understanding of the forest you are working in is a must. Silviculture and forest management are tightly intertwined into the growth and yield models. Aside from working with numbers, knowledge of the trees, soil types, and harvest schedules are among the topics Forest Biometricians consider on a daily basis.
What skills are needed to be a Forest Biometrician?
Being able to think holistically is a necessary skill for someone considering Forest Biometrics.
"We aren't just thinking about and working with numbers," explains Stephanie. "We also have to consider all of the other factors affecting the forest, such as the history of the stand, what types of trees are growing and what makes them grow well."
In addition, good teamwork and communication skills are required. Most Forest Biometricians work in teams and must communicate what the numbers mean. Speaking with land managers and timber marketing departments is common. In this position, you may find yourself working with different types of people across the business, as well as outside of the business. Working directly with research co-ops and engaging with students is a common occurrence.
"It's a good position because we are in very high demand," explains Stephanie. "As many biometricians are beginning to retire, we need people to join this field. Ultimately, the value of the company comes down to inventory and biometrics. You really can see the impact you make."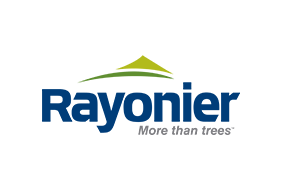 Rayonier
Rayonier
Rayonier (NYSE:RYN) is a leading timberland real estate investment trust with assets located in some of the most productive softwood timber growing regions in the United States and New Zealand. We own or lease under long-term agreements approximately 2.8 million acres of timberlands located in the U.S. South, U.S. Pacific Northwest and New Zealand. We are More than trees because we recognize that our 90+ years of success in the timberland industry comes from our people, an empowering culture and the courage to constantly challenge "the way it's always been done." Get to know us at www.rayonier.com.
More from Rayonier